WASHINGTON, DC – Republican and Democratic congressmen and women applauded Iranian women for their bravery during a Nowruz (Persian New Year) reception on Capitol Hill Wednesday, just one day before International Women's Day.
The event was sponsored by the Organization of Iranian American Communities in the United States (OIAC), which supports the National Council of Resistance of Iran (NCRI) and Mrs. Maryam Rajavi.
"I want to applaud the bravery and patriotism of the brave Iranians who took bravely took to the streets of Iran to protest" against the Iranian regime knowing "full well they could have been arrested," Rep. Judy Chu (D-CA) said.
Chu also applauded, as "iconic," the brave women who took their hijabs off in public to protest the compulsory laws surrounding them since 1979. "We cannot forget them," she said of these women. "We need to keep up the fight to make sure that we keep Iran more free and Democratic."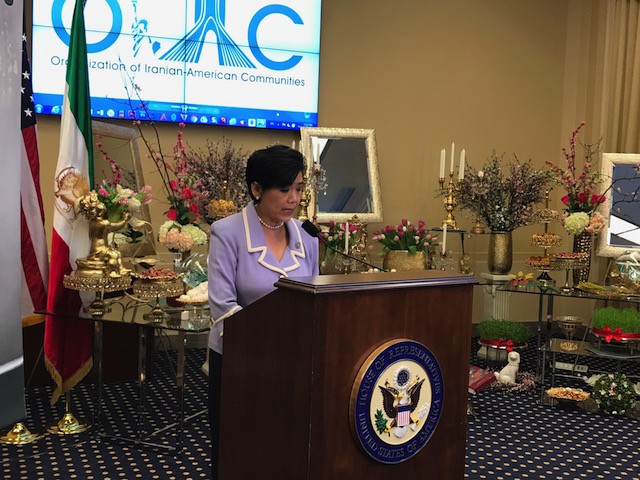 This week, a woman who was arrested in December after she removed her hijab and waved it to protest the compulsory hijab was sentenced to up to two years in prison for "encouraging corruption."
"I look forward to visiting Iran under a new and free government," Rep. Steve Cohen (D-TN) said.
Rep. Ileana Ros-Lehtinen (R-FL), who will be retiring at the end of the year, noted how the recent uprisings in Iran "in many ways" have been "more important for the people of Iran than the 2009 uprisings, because these protests are really from the grassroots level," whereas the "green revolution" saw more urban elites and reformists, who want to see the regime stay in power with incremental change taking place over time.
"The hardliners and the supreme leader's times is up," Ros-Lehtinen said, and explained that the people of Iran are "fed up with the regime's behavior and they're fed up with the regime's human rights abuses. They are fed up with the regime's corruption. They are fed up with the regime's policies that have damaged the economy. And most of all they are fed up with the regime's meddling throughout the region, exporting more than just their hatred and their hatred ideology, but their terror and other illicit activities."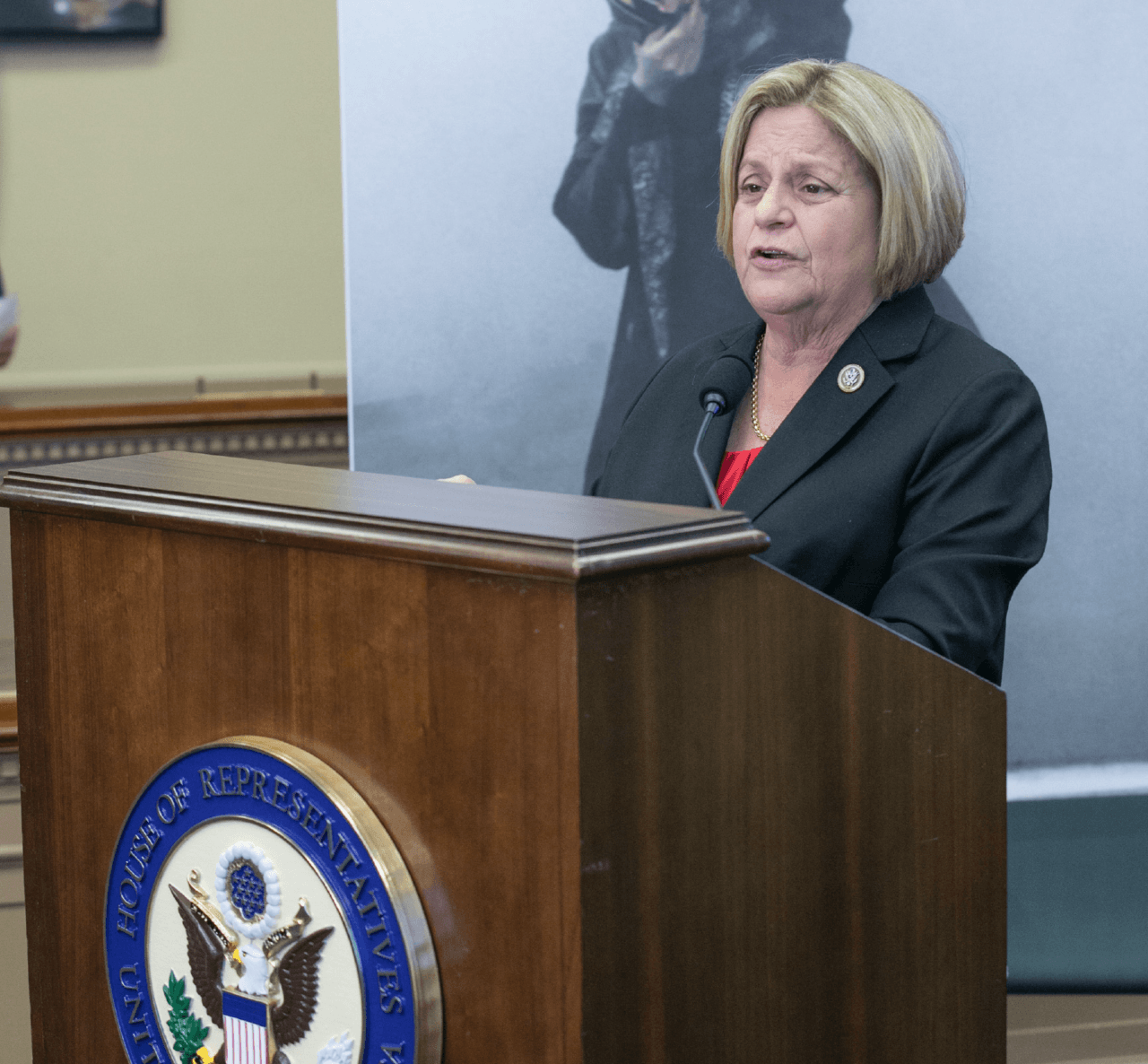 She added, "We need to sanction more human rights abusers. We need to cut Iran off from the access to money that it uses to support terror around the region and around the world. … Let us see a free and Democratic Iran in this new year."
Congressman Albio Sires (D-NJ), who is Cuban-American like Ros-Lehtinen, said, "This is not the Iran that should be. You have a great history. You're a great hardworking people, educated people. You don't need that kind of government."
Raul Ruiz (D-CA), who voted for the Iran nuclear deal, called for a non-nuclear Iran and said the world must hold accountable "all of those who are in violation of human rights."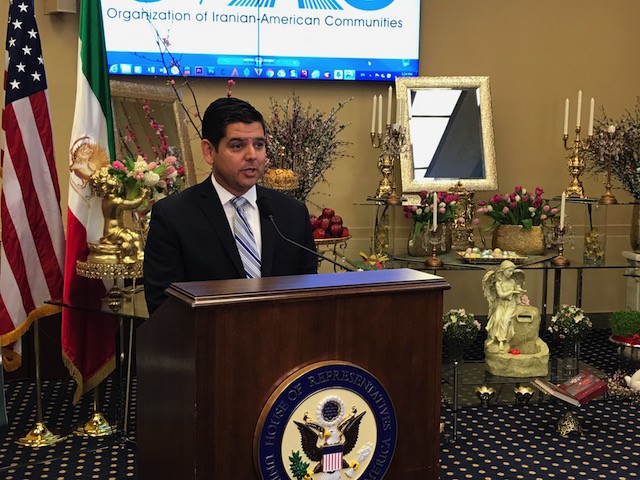 Ruiz's Democratic counterpart Rep. Brad Sherman, who voted against the Iran nuclear deal, said, "I was the first member of either party to go down to the floor of the House of Representatives and to say that Congress should oppose this nuclear deal. But while we have this deal that calls for certain sanctions to be lifted, we have an Islamic Republic responsible for the deaths of hundreds of thousands of people in Syria and Yemen."
Rep. Hakeem Jeffries (D-NY), Rep. Dana Rohrabacher (R-CA), Rep. Barry Loudermilk (R-GA), and Rep. Brad Sherman (D-CA) also spoke at the bipartisan event.
For Rep. Joe Wilson (R-TN), seeing a free Iran was more personal. "I've had four sons serve in the Middle East," he said. "I've had four sons serve in American military where they developed a great affinity and appreciation for the people in the Middle East. We want the best, so we want the peace and security and freedom for the people of Iran—the great tradition of Persia. God bless."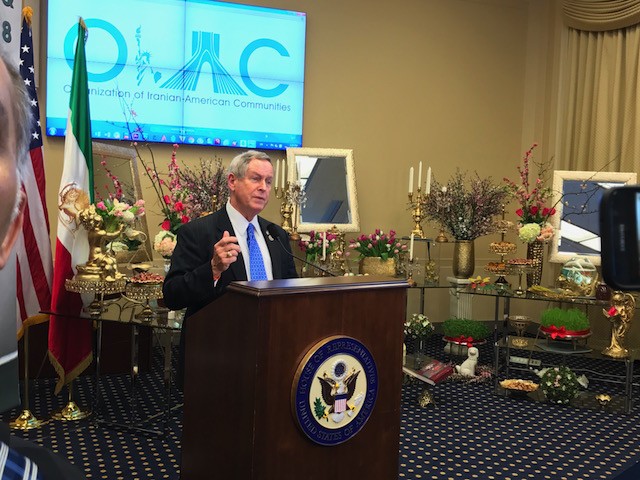 House minority leader Nancy Pelosi (D-CA) also spoke at the event:
I want to convey to you … we have bipartisan support for the Iranian-American community in the Congress. And you know why? Because we have support in the Iranian American communities in the country. For the people in Iran, America, and around the world, Nowruz represents the joy and hope of new beginnings. This new year, we celebrate the wonderful enrichment and diversity of our communities and our nation.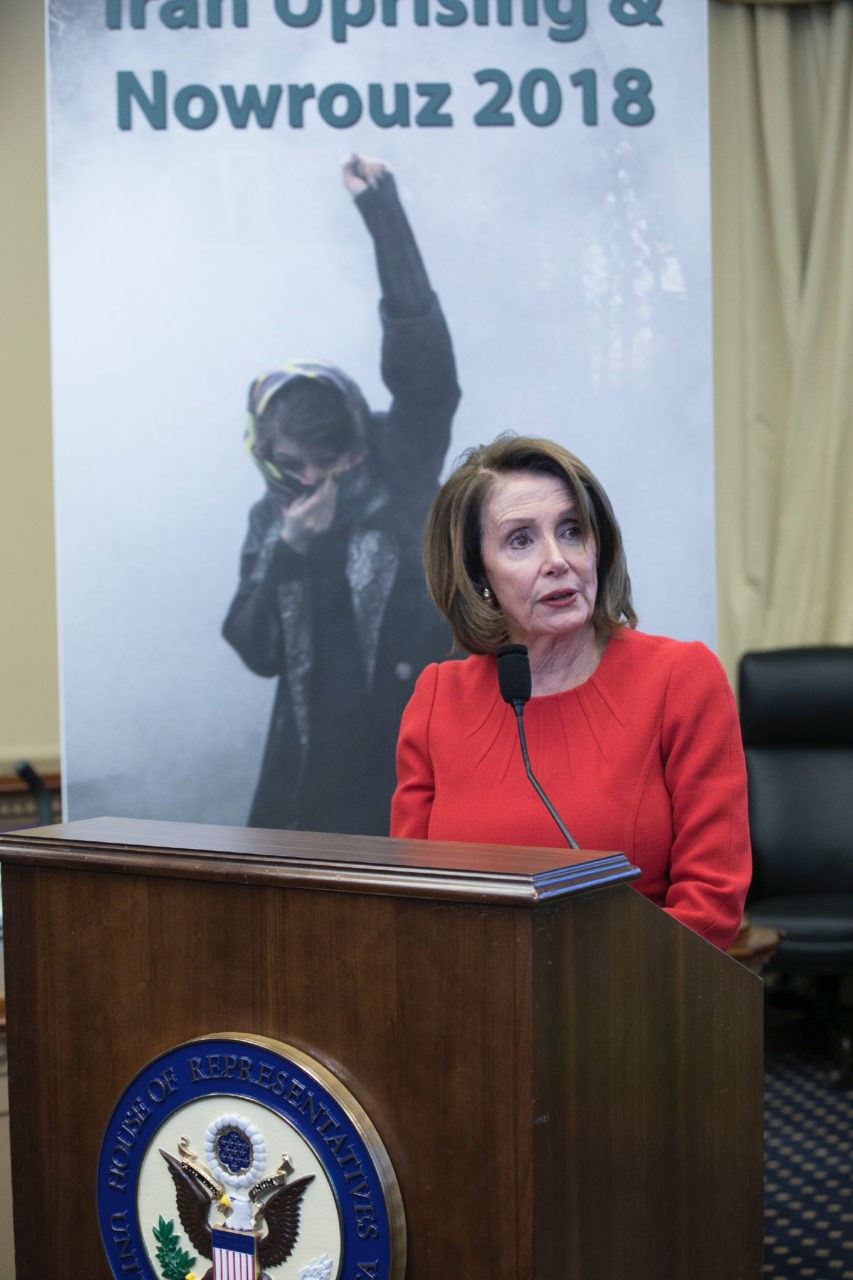 The event was closed out by Rep. Tom McClintock (R-CA) who said, "I believe it's time for the United States to step forward with material support for the freedom movement. For every dollar that Obama gave to this brutal dictatorship we now owe the Iranians who are desperately trying to restore freedom to themselves and their posterity."
He added, "Under President Trump's leadership we've made significant progress towards the liberation of Iran. We've banned federal funds from being used to aid in exports and imports. We've extended and expanded the ban on transactions involving nations that engage in human rights violations and international terrorism, of which Iran is the worst. We've expanded the arms embargo. And Congress has repeatedly expressed its support for and solidarity with the Iranian people."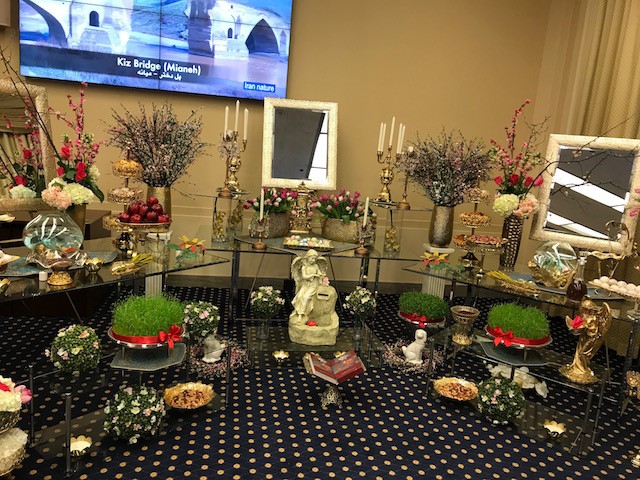 Adelle Nazarian is a politics and national security reporter for Breitbart News. Follow her on Facebook and Twitter.