An American Christian couple is pleading with the Kenyan government to return their critically ill three-year-old child after a mob of about 11 people, allegedly organized by the state-run adoption agency, kidnapped him from his home in Nairobi last month, Breitbart News recently learned.
Matt and Daisy Mazzoncini are also urging the High Court of Kenya to order the return of their son Kiano.
"We're just asking that our family be restored, and we're praying that God is going to do that," Daisy told Breitbart News.
Matt and Daisy believe the assailants unlawfully abducted their son on April 5 on behalf of the powerful government entity known as the Child Welfare Society of Kenya, which oversees adoptions.
In an update posted Friday on a Facebook page dedicated to obtaining Kiano's release, the couple wrote, "Child Welfare Society of Kenya organized [the nation's] Directorate of Criminal Investigations – DCI to unlawfully abduct Kiano 36 days ago!"
The Kenyan embassy in Washington, DC, did not respond to Breitbart News's request for comment. KING5 News, an NBC affiliate in the couple's former hometown of Seattle, also attempted to reach the Child Welfare Society of Kenya for comment last week to no avail.
The couple has had no contact with the child since the government allegedly kidnapped him on April 5. Matt and Daisy are concerned that Kiano is not getting his medication to prevent epileptic seizures.
Daisy told Breitbart News the abduction "definitely" violates the High Court of Kenya's April 2017 order that granted the couple legal guardianship.
Matt noted that the Kenyan government assailants described their actions as a rescue operation in a report filed with local law enforcement.
Nevertheless, Daisy told Breitbart News, "They [the captors] absolutely gave us no reason when they forced themselves into our home, and it's just been horrendous. Obviously, we are worried sick. We haven't seen our son or heard about where he is."
"It's completely the worst nightmare for a parent, and we're just so heartbroken, and we really don't understand what on earth is going on," she also said, later adding, "We're devastated."
Matt noted that a total of about 11 people claiming to be law enforcement officers barged into their home, forming a human wall to take him away.
"It was intimidating, and I didn't know who they were," he said.
"They just forced their way into our apartment [in Nairobi]. About 11 people just came flooding into our apartment all yelling at me basically saying we're police. I asked them to show me some identification and show me a warrant. No one showed me anything," Matt continued.
According to the couple, one of the assailants declared, "You have no rights; this is Kenya. This isn't America."
Local police reportedly turned the couple away when they tried to file a police report to get answers about the whereabouts of their infant son.
"We were turned away because they said someone had already come and filed a police report and said it was a child rescue, and they referred us essentially to call the DCI [Directorate of Criminal Investigations] headquarters, so the director of criminal investigations," Matt told Breitbart News.
"We were given no information about where our child is, about who took him, and why. We weren't even able to file a police report," he revealed.
The couple still does not know where the Kenyan government is keeping their child.
Kiano's parents abandoned him soon after his birth, leaving him naked in a plastic bag outside a prayer center along with his twin brother, who did not survive the ordeal.
While visiting friends and doing volunteer work in Kenya in mid-2016, Daisy found then-six-months-old Kiano at a hospital weighing only nine pounds, malnourished, and suffering from health complications. She began caring for him and paying for his healthcare needs, eventually becoming the boy's legal guardian along with Matt in April 2017.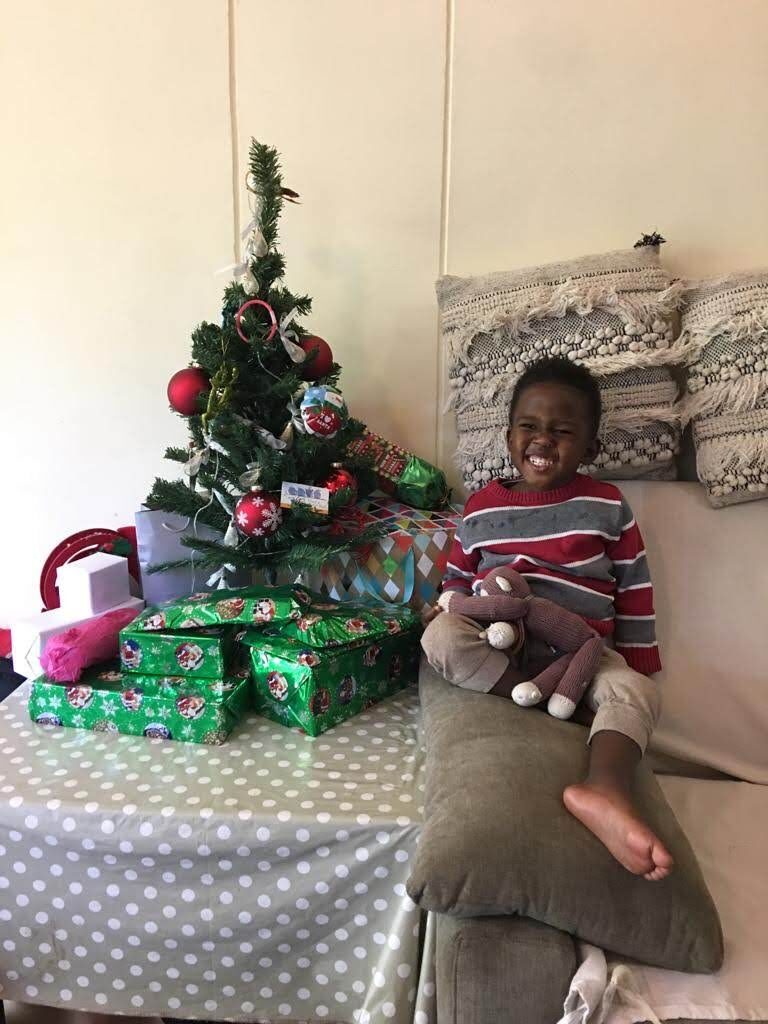 Given the standing moratorium on foreign adoptions in Kenya, the couple decided to uproot their lives in the United States and build a new one for their new son in the African country.
Troubled by their son's ongoing condition, the couple asked that the Kenyan court allow them to take Kiano to America for specialized epilepsy treatment, but the Child Welfare Society of Kenya intervened.
A press release disseminated by the couple explained:
The real trouble began when the Kenyan National Commission on Human Rights requested an adoption exemption on the Mazzoncini's behalf. The couple was interrogated by the Child Welfare Society of Kenya, and were ultimately accused of child trafficking and creating false records to make it look like the child was sick. However, the boy has a complex medical history that is well documented, to include continuous epileptic seizures. In September 2018 the Mazzoncini's were advised to go abroad for specialized pediatric neurological treatment.
The couple managed to live as a family with Kiano in the Kenyan capital of Nairobi for about two years despite the epilepsy-linked seizures afflicting the child, which require medication to manage.
"Kiano has epilepsy, and we are very frightened for him," Daisy said. "We don't know where he is, and on top of that, he needs anti-seizure medication about three times a day."
"We even tried to take the medicine to the police station and said, 'please, whatever is happening, please make sure he gets this medication,' and we were turned away," she continued. "They said, 'we don't know where he is' and turned us away. We ended up having to get the medicine to the American embassy, and we don't even know if he's got that."
"We're worried about our son. We just want Kiano's health and well-being to be the top priority. We're praying that they'll make sure he has his medicine, that he's safe, and we're just asking that he be brought home," Matt added.
The couple has filed a court petition for answers, but the judge has failed to show up twice already. Last week, the court postponed the hearing again, this time until May 15. Locals have been rallying outside the court, demanding answers in support of Matt and Daisy.
They told Breitbart News they have received "a ton" of support from the Kenyan and American community. Matt also said the American embassy in Kenya has been very supportive. He urged U.S. President Donald Trump's administration to continue supporting the embassy's work on their behalf in Kenya.