It's not just the White House that changed its image to celebrate the Supreme Court's same-sex marriage decision. On Friday, the U.S. Department of Education (USED), under Secretary Arne Duncan, posted an image of its logo that incorporated a rainbow to show its support for the contentious ruling.
As CNSNews.com reported, USED posted a message on Facebook that read simply, "U.S. Department of Education changed their profile picture."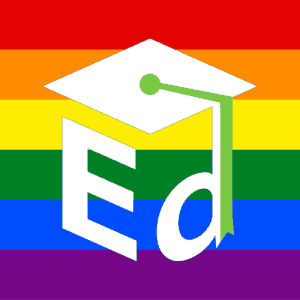 Jan Pruett of Alabama responded to USED with the following post:
This picture from the US Department of Education made me instantly angry. What you should have been doing all along is educating our youth given equal opportunities. But you take the legalization of gay marriage to show gay pride colors. Department of Education, send someone down here to Alabama. I will take them by the scruff of the neck and show them more than 20 examples of inequality in education that has nothing to do with gay or transgender rights. You can't even get the art of teaching the basics of English, Reading Comprehension, or Mathematics done. We have fallen way down the ladder among the world's countries in educating our youth. So right now, it seems flying these colors are more important to you. It might be the right time to disband your department and return oversight of education back to the states.
USED has now returned to its standard profile photo with a blue, white and green logo.