The family of "Clock Boy"Ahmed Mohamed demanded a total of $15 million dollars from the City of Irving and the Irving Independent School District or else they will file a lawsuit.
Lawfirm Laney and Bollinger sent the City of Irving and Irving ISD letters demanding they pay the family $10 million from the City of Irving and $5 million from Irving Independent School District for damages it claims Ahmed and the family suffered following the teen's arrest in September, KDFW 4 reported.  Otherwise, they will sue. The family also wants an apology from the Irving Mayor Beth Van Duyne and Irving Police Chief Larry Boyd.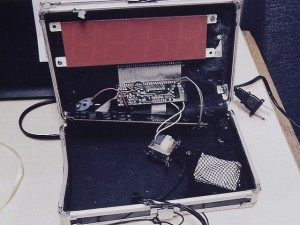 Mohamed is the 14-year-old teenager arrested for bringing to class what school officials and police believed was a "hoax bomb." No charges were filed once the situation sorted itself out, but the high schooler served three days of suspension before his family withdrew him from Irving ISD and relocated to Qatar where Mohamed accepted a full scholarship to attend a Qatar Foundation school, which Breitbart Texas reported.
The letter demanding money from the city and district says that the family insists it wants "more than anything to come home" to Irving, according to the local FOX affiliate. The letter gives both the city and the district 60 days to pay up or else face a lawsuit. City and district officials did not have any immediate comment on the letter.
Breitbart Texas will continue to follow this story.
Follow Merrill Hope on Twitter @OutOfTheBoxMom.