The family of Grant Ronnebeck is showing a video commemorating their son, murdered in January by an illegal alien free on bond.
The video also pleads for the enforcement of immigration laws and unveils a new foundation meant to help Americans harmed by illegal alien crime.
"Grant was just my buddy, from the minute he was born. He just brightened everybody: My family, my friends. He was everything," Grant's father, Steve Ronnebeck, says.
Ronnebeck explained he lived paycheck to paycheck in the stagnant economy, and after he and his wife divorced, Grant got a job at the Quick Trip mart in Mesa, Arizona, to help pay the bills. "He did this without question or hesitation. It was just the kid he was," Ronnebeck says.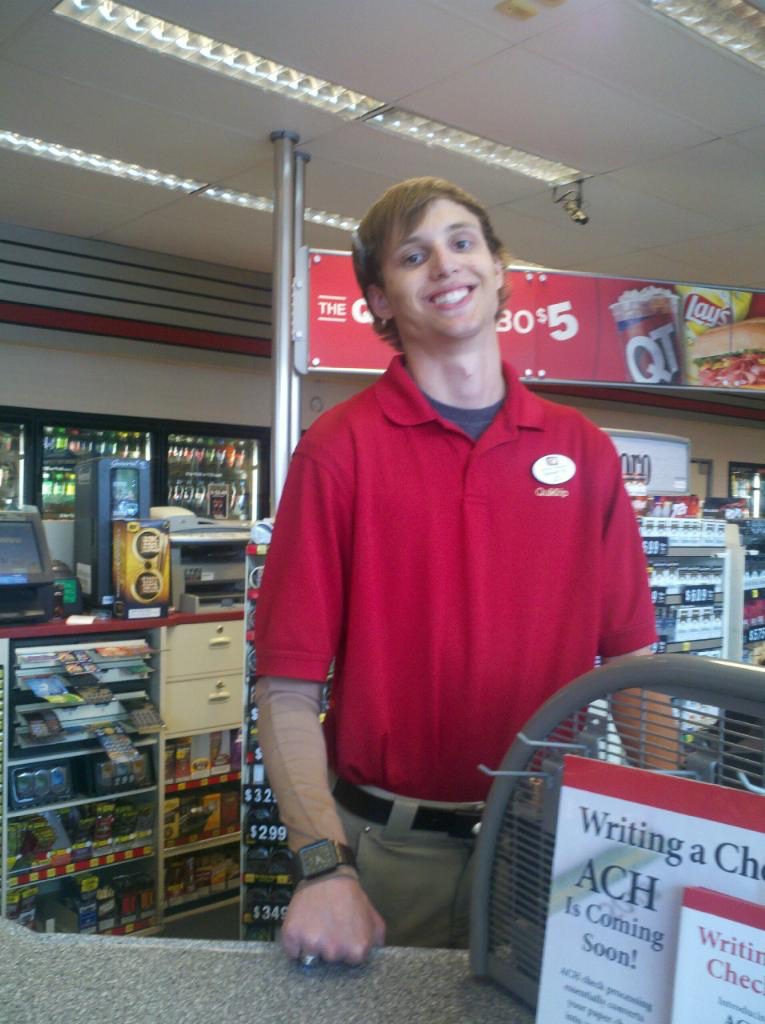 (Courtesy of Steve Ronnebeck)
But everything changed on January 22, 2015.
"My ex-wife had called me and said, 'Have you heard from Grant?' I was like, no, he's at work. She said: Well, something happened at QT and you might want to get ahold of him," he says.
"I called, and he wouldn't answer his phone. I called the store. Nobody answered the phone."
"My ex-wife called back and said, you know, it's on the news," he continues. "I can remember driving — and you know, you find yourself begging: Please, God, don't let it be him. Don't let it be him. And then you go from that to making deals with God. God, just let him be OK and I'll do whatever you want. You make deals with God and beg God."
"I parked on the edge of the Quick Trip property and as I got out of the jeep, of his other managers was getting out of his car as he saw me drive up, and I came over asking: Where's Grant? Where's my son? And the tears were coming out of his eyes, and I knew. I knew Grant was gone."
WATCH: 
"There is no reality," Ronnebeck says. "You don't think it's real. I couldn't fathom that my son had been killed."
Surveillance video captured Grant's last moments:
Police said surveillance video showed Altamirano walking into the QT about 4 a.m. Thursday and asking Ronnebeck for a pack of cigarettes. Ronnebeck asked several times what type of cigarettes, and Altamirano pointed to a pack behind the counter, a Mesa police officer said.

Altamirano then dumped a jar of coins onto the counter and Ronnebeck told him he needed to pay for the cigarettes first, the officer said.

Altamirano became agitated and pulled a gun and pointed it at Ronnebeck, who then tried to hand the suspect the pack of cigarettes.

Altamirano said, "You're not going to give me my cigarettes," and fired one shot into Ronnebeck.

Altamirano calmly walked behind the counter, over Ronnebeck's body and grabbed several packs of cigarettes before slowly walking out of the store.
"My son's death was completely preventable," Ronnebeck says.
Apolinar Altamirano had been in the country illegally since he was 14 and was a self-proclaimed member of the Sinola drug cartel and the Mexican mafia. He had previously been arrested for sexually assaulting a woman, breaking into her house, sexually assaulting her, holding her captive for a week. And he was able to plead it down to  felony burglary."

Apolinar Altamirano was on day 492 of his bond. He should have been deported shortly after he was off probation, if not sooner. So this system that was installed by Obama's executive action cost caused the lag in the deportation hearing. And it basically wasn't even scheduled.
Altamirano's age and so-called "childhood arrival" as a teenager would have made him eligible for Barack Obama's unilateral "DREAMer" amnesty if he didn't have a felony record. Given the Obama administration's reckless disregard for American lives and public safety, along with the scale of Obama's amnesty, it's not inconceivable that Altamirano's criminal history would have been overlooked, especially since the Obama administration has refused to even place detainers on other illegal aliens who have killed Americans.
Illegal immigration costs taxpayers billions and billions of dollars, along with Americans' lives. "The cost to us goes way beyond dollars. It's costing us our sons and our daughters, our parents, our loved ones."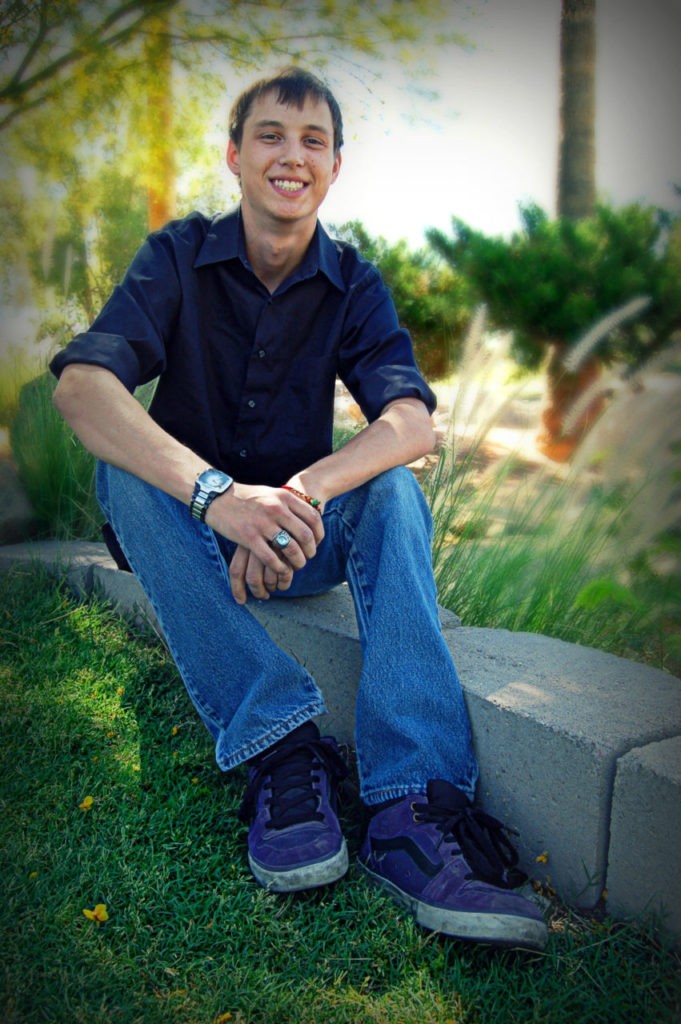 (Courtesy of Steve Ronnebeck)
Ronnebeck slams Obama for lavishing benefits on illegal aliens as well:
For eight years, we've had a president who's danced all over the Constitution. He's written an illegal law. An unconstitutional law. He's wrapped it up in a presidential seal and called it an executive action and shoved it down the American people's throats."

This is about my son, Grant. This is about Brian Mendoza. This is about Kate Steinle. This is about Shayley Estes. This is about Spencer Golvach. This is about Dominic Durden. Their deaths were preventable.

No parent wants their child to be remembered for what happened to them. So I don't think I want him remembered for that, but I'm hoping he can be remembered for the smile. For all the people's lives he made better, whether it be for two minutes at work, whether it be his brother he impacted for the rest of his life. For me, who impacted for the rest of my life.

I want him to be remembered for his kind heart, his smile, and just the good person he was.
And secondly, I'd like him to be remembered for getting change," Ronnebeck adds. "And to prevent somebody else "from going through what me and my family had to go through."
The Grant Ronnebeck Foundation, created in Grant's name, will provide financial assistance for burial expenses and other costs for families who lost loved ones to illegal alien criminals.
The mainstream media largely ignores Americans hurt, maimed, or murdered by illegal aliens, most of whom arrive from backwards, violent, corrupt countries. Breitbart News has extensively covered shocking cases of depraved criminal acts committed by illegals during the Obama administration years:
Breitbart News has also reported in-depth on the massive illegal alien crime wave as the U.S. government continues to import and allow the illegal migration flow from countries with much higher crime rates. Mexico is an exceptionally egregious case: "51,000 criminal aliens incarcerated in federal prison in December 2010, 68 percent were citizens of Mexico, and almost 90 percent were from one of seven Latin American countries: Mexico, Colombia, Guatemala, Honduras, El Salvador, Cuba, and the Dominican Republic," according to a Government Accountability Office report.