Republican presidential nominee Donald Trump has overtaken Hillary Clinton on a Breitbart debate poll, despite a stream of overseas Clinton bots skewing the results in favour of the Democratic nominee.
The original results of the poll were gleefully reported by networks such as CNN, who claimed the "far-right website Breitbart surprisingly had Hillary Clinton winning the final presidential debate by 6 percentage points early on Thursday."
However, Breitbart can now reveal that the poll was actually infiltrated by foreign IP addresses, with thousands of votes coming from countries such as Romania, Germany and South Korea, who overwhelmingly voted for Hillary Clinton as the winner of the final presidential debate.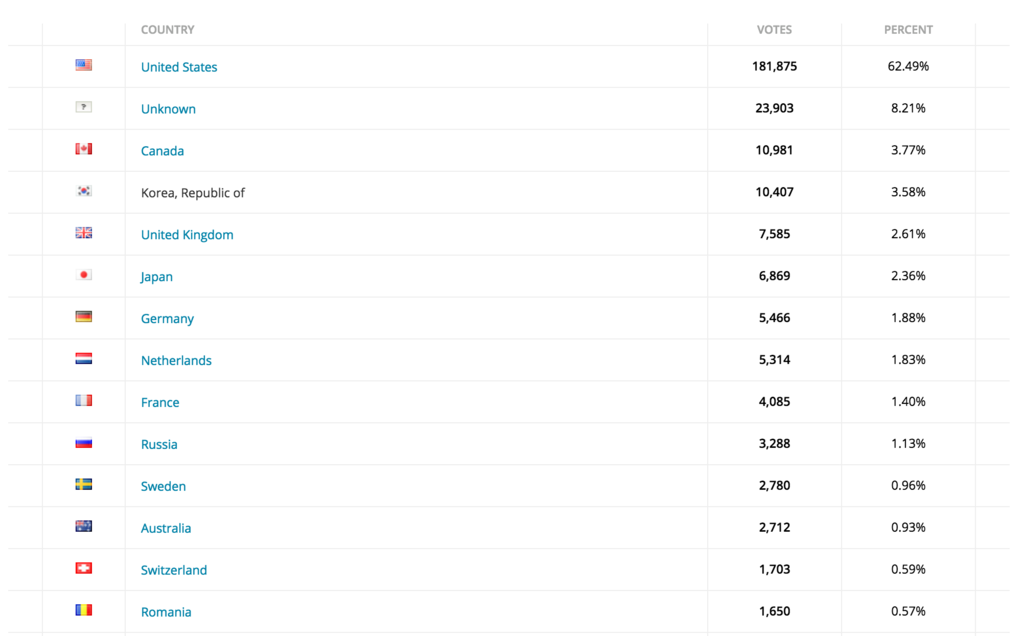 Yet despite the influx of Clinton bots, who managed to skew the poll into suggesting Clinton had a 6-point lead, Trump has since overtaken her, regaining an 8-point lead in a poll of nearly 300,000 people (and bots.)

When only taking into account votes from American IP addresses, Trump has a lead of 71 per cent to Clinton's 29 per cent.

Polling from across the night has so far proved inconclusive. A Washington Post debate poll suggested Trump won the debate 77 per cent thought he was the winner compared to 17 percent who believed the winner was Clinton, whilst a Drudge poll delivered a result of 75 per cent to 25 per cent in favour of Trump.
The Washington Times Presidential Debate Poll:
TRUMP 77% (18,290)
CLINTON 17% (4,100)#DrainTheSwamp #Debate pic.twitter.com/wsgsf5nv6H

— Donald J. Trump (@realDonaldTrump) October 20, 2016
However a CNN poll immediately after the debate suggested that Clinton won the debate by a 13 point margin.
You can follow Ben Kew on Facebook, on Twitter at @ben_kew, or email him at bkew@breitbart.com