"President Biden is the most pro-union president in history" has become the White House's go-to response to the recent strike that had upturned American auto manufacturing.
"UAW victories may lift Biden," the New York Times fantasized in the wake of the deals between the Big Three American automakers and striking auto workers — deals which are expected to result in large pay increases to workers over the next five years.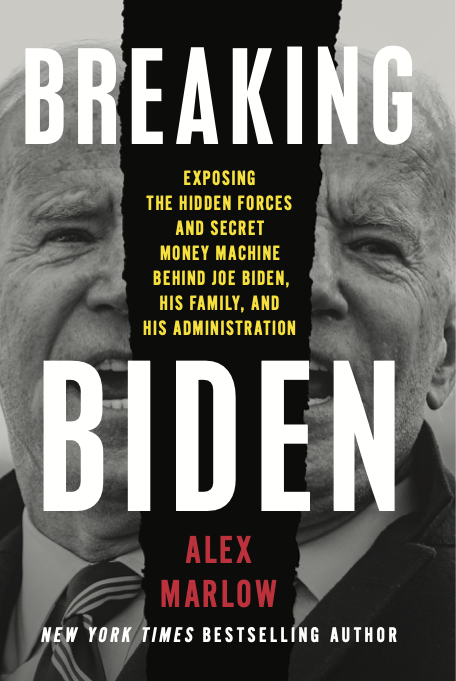 The White House took a victory lap for "solving" a crisis that was Biden's own making. At a press conference Monday, the president called the deal "yet another piece of good economic news showing something I've always believed." But it was Biden's own policies, seeking to radically transform the American auto industry at the behest of environmental activists and their corporate cronies, that spurred on the strike. But Joe has never been one to let the facts get in the way of a good narrative.
The strikes backed Biden into a corner. On one side, you had the unholy alliance of auto executives and green radicals, and on the other, the blue-collar voters Biden likely needs for reelection. This was destined from the start to be a political mess, so the President dusted off his most trusty tactic:
Lying.
Biden would claim that he was the savior of it all.
A Victory Lap for Ending the Auto Strike – Even Though He Caused It
Few lies are as central to the Biden mythology as Biden's allegiance to the working class. Yet, under Biden's presidency, American labor has found itself squeezed harder than ever. United Auto Workers (UAW) — which represents workers for Ford, General Motors, and Stellantis — went on strike against all three companies, the first time a strike has targeted all three major American auto makers at once.
The UAW's basic objection was simple. Biden's push for electric vehicles has overwhelmingly subsidized new, non-union EV factories in red states. Now, the UAW is blaming Biden's policies for diminishing quality of life for union workers as auto executives have pocketed record payouts. Just listen to UAW President Shawn Fain, writing in an op-ed with Rep. Ro Khanna (D-CA): "There is no good reason why EV manufacturing can't be the gateway to the middle class. But the early signs of this industry are worrying. We will not let corporate greed manipulate the transition to a green economy into a roll back of economic justice."
Despite the gobs of taxpayer funds in play, Biden's vision of a green future has quickly proven disastrous for Big Labor. This scenario might have seemed impossible last year, when UAW celebrated the EV subsidies passed as part of the Inflation Reduction Act. The Wall Street Journal estimates that an EV takes 30 percent fewer workers to build than a traditional gasoline-powered car. Automakers have flocked to red states to build new EV production facilities where it's less expensive and regulations are often more favorable; this an twist considering no Republicans voted for the Inflation Reduction Act. Union presence is weaker in these parts of the country, thus the Democrats' traditional labor base was hung out to dry.
Biden and Vice President Kamala Harris, undeterred by the facts (as usual), quickly began positioning themselves to take credit for solving the crisis – even though it only occurred due to their policies. Biden raced to publicly encourage a more favorable deal for the union faithful. He even showed up in-person (for a few minutes) to address picketing workers in Michigan. Why? Supposedly because Biden is "deeply pro-worker," according to working-class icon and alleged Transportation Secretary Pete Buttigieg.
It was all a put-on.
Biden's EV Cronyism
Workers entertain Biden's delusion at their own peril. Consider that auto makers collectively gave about $5.4 million to Democrats in 2020, more than double UAW's total donations to Dems.
General Motors, which has proven the most recalcitrant to workers' demands, also happens to be the company closest to Biden. GM CEO Mary Barra has visited the White House eight times under Biden, often enough to draw the attention of Politico. Open Secrets lists General Motors among the country's top ten lobbying entities, having spent over ten million lobbying the federal government each year since Biden took office. During the 2020 election, the company and its employees gave $2.3 million to Democrats and donated $500,000 to Joe Biden's inauguration.
Missy Owens, Biden's niece, was hired to GM's government affairs team last year. She has previously worked in the Department of Energy.
As I thoroughly document in my new New York Times bestselling book, Breaking Biden, Joe has moved heaven and earth to advance the interests of GM throughout his career, and they have returned the favors.
The UAW — which endorsed Biden in 2020 — simply cannot compete with the auto industry C-Suite when it comes corporate cronyism.
Ironically, it was GM which was last to reach an agreement with the UAW. And now, amid a myriad of problems, it is backtracking on its promised investments in EVs and delaying the launches vehicles it had already planned.
As I detail in Breaking Biden, American companies' decision to hurtle toward an all-electric future is more reflective of trendy green political whims than consumer demand. Biden's pro-EV policies have led to a glut of products with slowing growth; this is largely for the simple reason that they do not meet the needs of ordinary Americans.
Still, Biden and his corporate allies will continue to push expensive, impractical products. So long as government cash keeps flowing to these companies—and it will—this won't change.
The key beneficiaries of this particular brand of government largesse, as I demonstrate in the book, is the country of China (which is dominating the production and consumption of EVs) and radical green investors/donors like Bill Gates, Laurene Powell Jobs, and Biden advisor Tom Steyer.
Now Joe expects a 12-minute picket-line appearance to mollify auto workers over. They would be fools if they fall for it.
Our EV present is dominated by China, and there is no reason to think the future will be any different. The CCP has the corner on the raw materials needed to make lithium-ion batteries, which are essential for EVs. The Chinese communist regime currently controls nearly 70 percent of the world's lithium deposits, 95 percent of manganese, 73 percent of cobalt, 70 percent of graphite, and 63 percent of nickel.
There is also the concern that China will buy up American EV battery companies — like it did in 2013 when the Obama-Biden administration allowed China to purchase the Michigan-based electric battery company A123 Systems. And China is already moving to dominate our domestic battery production. Just this week, the China's state-run Global Times did a victory lap celebrating deals struck by two Chinese manufacturers to build EV battery plants in Illinois and Michigan.
As Breitbart's Rebecca Mansour warned before the 2020 election, Biden's "rapid push towards an all-electric future would rob U.S. auto workers of the advantage of experience and U.S. auto plants of the advantage of previously built manufacturing capacity." Without proper protections in place, electric vehicle battery manufacturing "will likely end up in China — just like all the rest of American manufacturing thanks to decades of failed trade policies like Joe Biden's."
Your New Dream Car Is… Expensive and Unavailable
Auto workers won't be alone in their suffering. The ultimate victims of Biden's polices will be American consumers. The average EV price paid leapt 22 percent, from around $44,000 to about $54,000, from 2021 to 2022. That far outpaced the already catastrophically high 14 percent inflation for nonelectric vehicles.
Now, consumers are slated to be hit by another disruption in the supply of new cars. The strike is expected to lead to parts shortages in the near term. Increased labor costs resulting from the union deal—arguably a net positive—will inevitably drive vehicle prices even higher still. There is a significant risk this will exacerbate a key underlying issue that led to the strike in the first place.
All of this chaos is so that Joe Biden could pander to environmentalists and the ESG oligarchs that make up his top donors.
EVs remain a luxury, and Biden has only made matters worse. In fact, he even seemed to embrace it. In November 2021, he took a 999-horsepower electric Hummer for a spin while he was on a GM factory tour. (You might recall he wore a ridiculous, anti-science cloth mask during the test drive.) The car's base model caries a $108,700 price tag. However, that number is irrelevant for most people because the car instantly sold out, likely for years.
Welcome to the new green future. Enjoy the expensive new cars you can't even buy.
These are the modern day dream cars – in every sense of the word.
Breaking Biden is available now in hardcover, eBook, and audiobook read by the author.
Alex Marlow is the Editor-in-Chief of Breitbart News and a New York Times bestselling author. His new book Breaking Biden is available now. You can follow Alex on Facebook, Instagram, and Twitter at @AlexMarlow.