Another chalking calling for the return of Breitbart Tech editor Milo Yiannopoulos to Twitter has been spotted, this time outside the Pulse Nightclub in Orlando where over 50 people were massacred in an Islamist terror attack.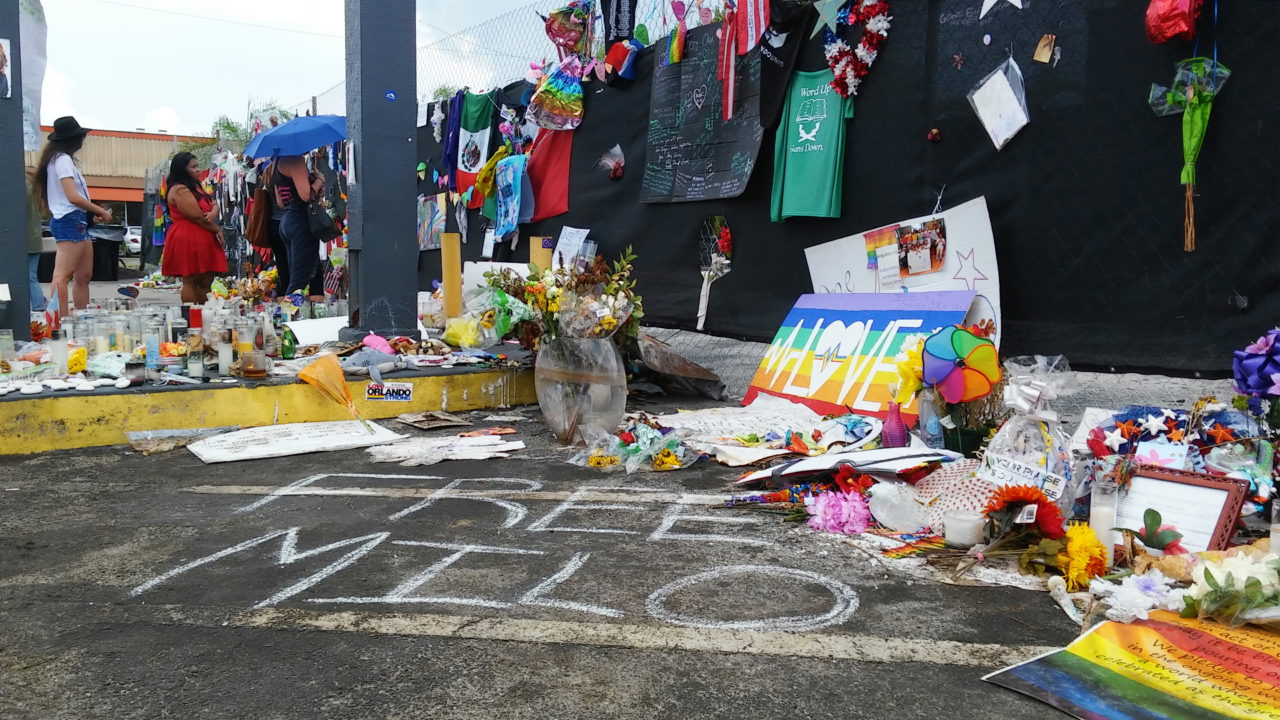 The chalking, which reads "Free Milo," is a response to Twitter permanently suspending Milo from the platform following his criticism of Ghostbusters actress Leslie Jones.
Following the suspension, the hashtag #FreeMilo trended worldwide on Twitter, as people expressed their outrage at Twitter failing to cite a legitimate justification for the ban.
It is not the only chalking since Milo's ban, with other "Free Milo" chalkings at locations such as the University of California (where he gave a talk in June), the Hollywood Walk of Fame, and Twitter's HQ.
Another chalking appeared elsewhere in Orlando, near Lake Eola.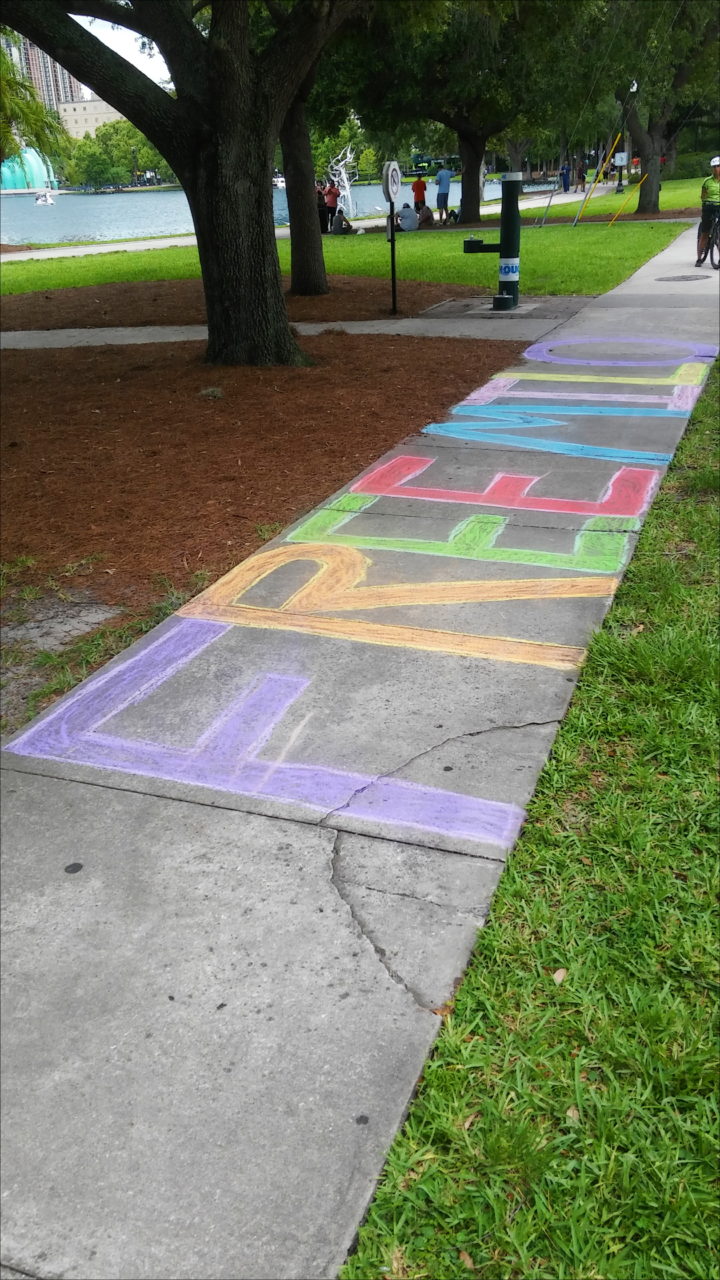 Erica Aduino, the woman who took responsibility for the chalkings outside the nightclub as well as the one at Lake Eola, said she was grateful to Milo after he gave a press conference in Orlando outlining why Islam is such a threat to gays and western society in general.
In a YouTube video, Aduino said, "When you see a terror attack on TV, you never think it will happen in your city, but that's exactly what happened at Pulse. I woke up in the morning with news of a mass shooting at the gay club. Pulse was a club I used to frequent and still have friends who go there on a regular basis. I listened to the news as they said dozens were dead."
"The media were saying they didn't know the motive, but after listening to Milo for so long, reading the Islamic Holy Books and knowing what Islam is, and following the recent pattern of terror attacks, I knew what had happened. In the following days before Milo's arrival in Orlando, I watched the media and local imams spin the story to take the pressure off of Islam. It was sickening to watch."
"When Milo finally arrived in Orlando to speak, I was so happy. He and Gavin McInnes were the only two sane voices in Orlando during a time of insanity. It was wonderful to see a very large crowd of men and women, young and old, black and white to show up and support what he's saying. Milo has a knack for bringing together diverse groups and bringing truth and calm to stressful circumstances."
"The Free Milo movement is so important to me and to Orlando for the good he has done for the city. There's no more important time in history for Milo to have a platform to speak than now."
You can follow Ben Kew on Facebook, on Twitter at @ben_kew, or email him at ben@yiannopoulos.net.