Three #FreeMilo activists in New York City worked tirelessly yesterday to ensure that a #FreeMilo chalking outside of Twitter's NYC office remained there for hours on end. Because why chalk the slogan only once?
Magenta Martinez visited the location in the early hours of this morning to chalk the slogan outside of Twitters office, and then returned later on to make sure that the slogan was still there.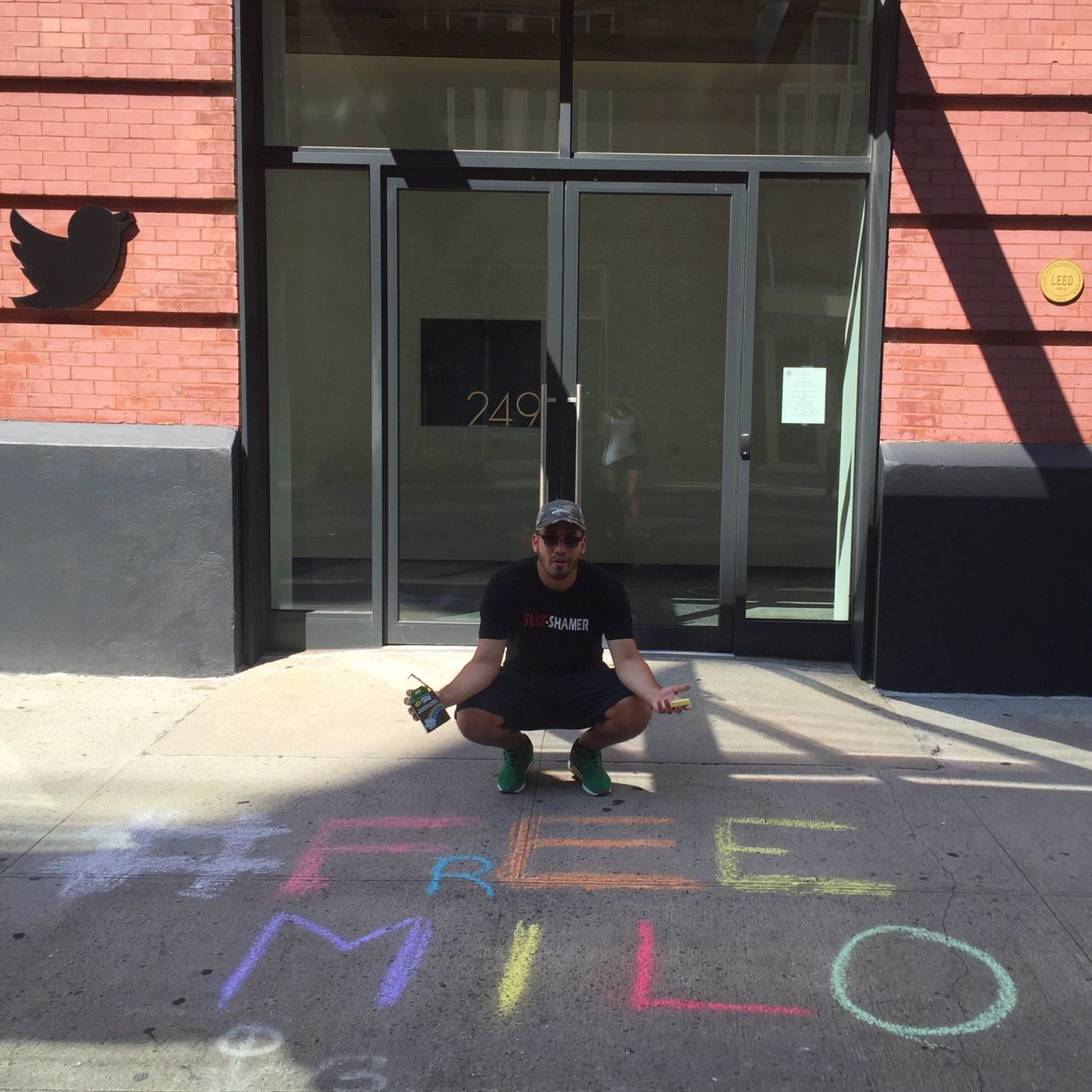 By noon, after it was reported that the slogan had been washed off, another #FreeMilo activist, Neil Dywer, returned to the location to repair the chalking, before being "heckled" by a security guard who was placed outside to deter any further incidents.
The chalking was finally restored by another man named Freddy, who completed the half-finished chalk slogan that Dywer had started earlier that day.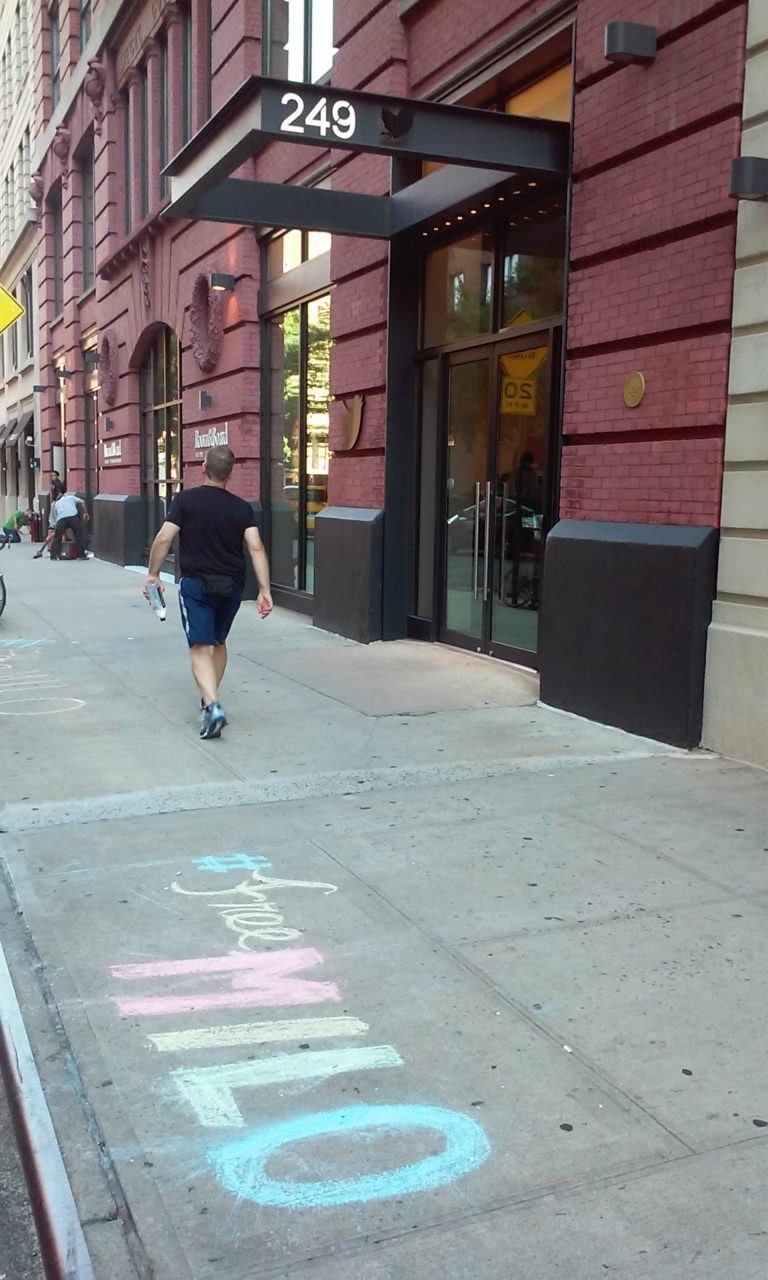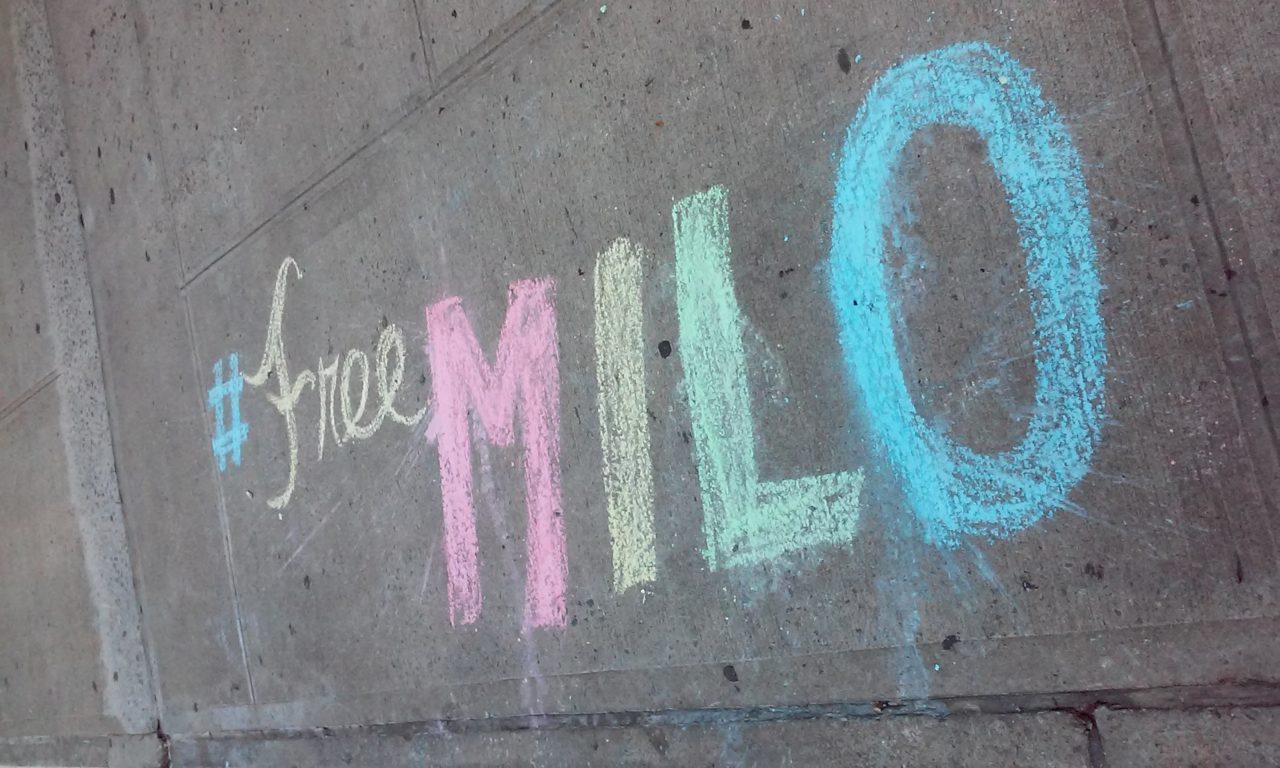 "Twitter wants to silence the minority they disagree with. This is not how free speech works. Once again, you don't have to agree or even like Milo, but he is entitled to voice his opinions just as you and I are allowed" said Martinez, who started the chalking outside of Twitter's NYC offices.
"Don't stomp on freedom of speech. This is why the chalking must continue until he is back and our voices at Twitter are heard. We are peaceful in our chalking, but we are just as bold and outrageous as Milo would have wanted."
Similar chalkings have been spotted at Twitter offices and other notable locations around the world since Breitbart Tech editor Milo Yiannopoulos was permanently suspended on Twitter last week, after engaging in a spat with Ghostbusters (2016) actress Leslie Jones.
#FreeMilo chalk slogans have been spotted outside of Twitter's offices in LA, San Francisco, and Dublin, as well as outside of the Pulse Nightclub in Orlando, Florida where nearly 50 homosexuals were shot and killed in an Islamic terror attack.
"Free Milo" was also chalked onto one of the empty stars at the Hollywood Walk of Fame last week, and a patriotic Muslim family in Fargo, North Dakota even chalked the sign onto their family-owned Mosque.
Charlie Nash is a reporter for Breitbart Tech. You can follow him on Twitter @MrNashington or like his page at Facebook.