Conor McGregor says that did not retire from fighting, just promotion—even though his temporary retirement from PR continues to generate massive publicity.
"It is time to go back and live the life that got me this life," McGregor said of playing hooky on UFC press events. "Sitting in a car on the way to some dump in Conne[c]ticut or somewhere, to speak to Tim and Suzie on the nobody gives a f— morning show did not get me this life."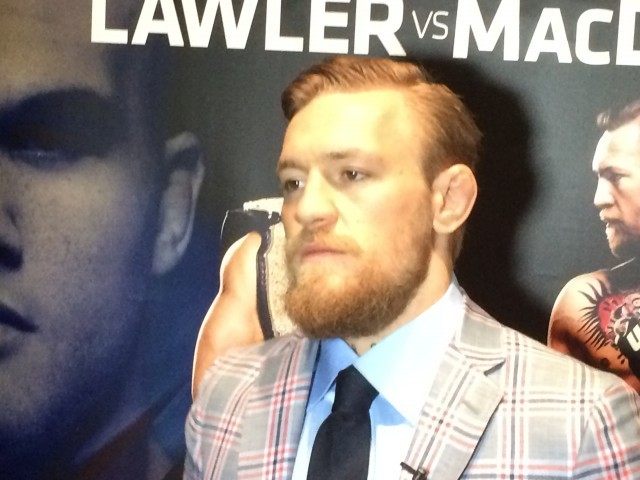 McGregor says he intends to fight at UFC 200 in July. He also intends to continue with his training to avenge his loss to Nate Diaz. He writes on his Facebook page:
I'm coming for my revenge here.

I flew an entire team to Portugal and to Iceland to make my adjustments in preparation and fix my errors I made with the weight and the cardio prep.

With the right adjustments and the right focus, I will finish what I started in that last fight.

I will not do this if I am back on the road handing out flyers again.

I will always play the game and play it better than anybody, but just for this one, where I am coming off a loss, I asked for some leeway where I can just train and focus. I did not shut down all media requests. I simply wanted a slight adjustment.

But it was denied.

There had been 10 million dollars allocated for the promotion of this event is what they told me.

So as a gesture of good will, I went and not only saved that 10 million dollars in promotion money, I then went and tripled it for them.

And all with one tweet.

Keep that 10 mill to promote the other bums that need it. My shows are good.
Like many of McGregor's past boasts, this one comes not without backing. McGregor's "Thanks for the Cheese" tweet shattered the sports record for retweets set by Kobe Bryant's "Dear Basketball" post last year.
The UFC pulled McGregor from UFC 200 after he balked at breaking camp to travel to Stockton, Las Vegas, and points beyond to promote the card. He contends, "There comes a time when you need to stop handing out flyers and get back to the damn shop."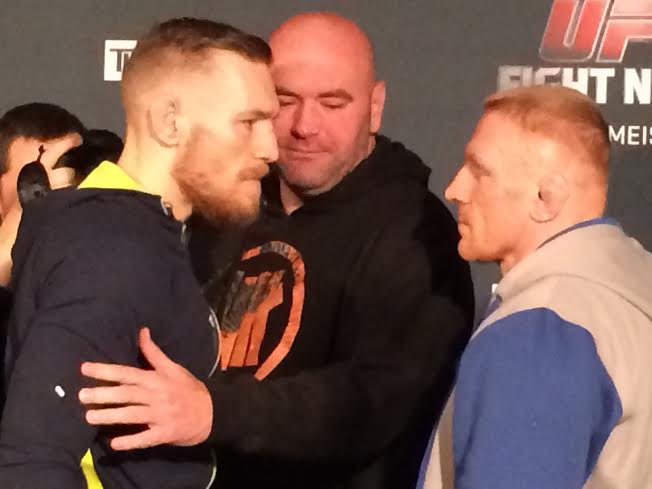 The 19-3 featherweight champion exploded in 2015 with wins over Dennis Siver, Chad Mendes, and Jose Aldo. His 13-second knockout of Aldo in December and second-round submission loss to Diaz last month generated more than one million pay-per-view buys. This fan interest came in part because the charismatic McGregor aggressively courted the media (he spoke to Breitbart Sports on more than a dozen occasions in 2015). But King Conor wants to leave promotion to his subjects for now.
"I can not dance for you this time," McGregor noted on Facebook. "It is time for the other monkeys to dance. I've danced us all the way here."