Fighting back tears on Monday, MMA journalist Ariel Helwani recounted the UFC de-credentialing and ejecting him from UFC 199 for beating the promotion to the punch on several fight announcements.
"Right before the main event, a member of the UFC PR staff came and said, 'Dana White wants to speak to you,'" Helwani emotionally explained on The MMA Hour on Monday afternoon. "I had the feeling it wasn't going to be the most pleasant conversation."
After some back-and-forth, Helwani says he went backstage.
"Dana White is there," Helwani tells. "He just says to me, 'You're out, you're out of here. You're done. We don't want you here anymore. Go to Bellator.'"
Helwani said the UFC's president told him, "You're too negative."
The UFC has yet to respond to a Breitbart Sports request for comment.
Helwani broke the news of Brock Lesnar's return to the promotion and a Conor McGregor-Nate Diaz rematch headlining UFC 202. Both stories are among the biggest MMA ones of 2016. The UFC hoped to break both stories on their Saturday night pay-per view, and by Helwani's account seeks to place stories with favored outlets and dislikes getting scooped by journalists digging for the information. For instance, the UFC allowed ESPN an exclusive today by sending Brock Lesnar to Bristol to reveal Mark Hunt as his UFC 200 opponent.
"I don't sit on news," Helwani said on his show. "The last thing someone should ever do is sit on news. If you've got it confirmed, you've got to go with it."
The MMAFighting.com reporter says a UFC public relations person told him he should have had the "professional courtesy" to run the story by the promotion first and that Brock Lesnar was upset over the way the news broke.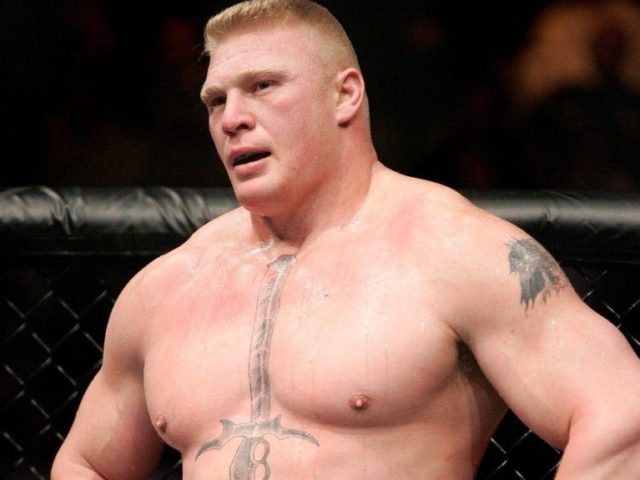 "I don't even know who that is," Lesnar said of Helwani on ESPN on Monday. "I don't do Twitter. I don't follow it. I'm in the dark. I have no idea. The only thing I care about is me."
Helwani, who says he previously enjoyed a warm relationship with Dana White, believes the push to remove him came from one of the Fertitta brothers who own about 80 percent of the company.
"Lorenzo [Fertitta] wanted you out of Fox, and that happened," he recalls White telling him Saturday night. "He wants you out of here, and you're out."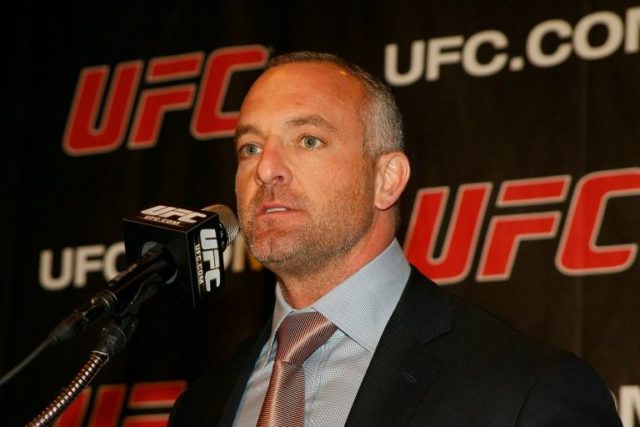 Helwani missed the UFC 199 main event, which featured former Fox colleague Michael Bisping upsetting Luke Rockhold for the middleweight strap. The dean of MMA reporters shockingly learned of the shocking outcome in his car by looking online.
"I felt like deep down inside he did not want to do that," he says of White kicking him out of the Forum in Los Angeles on Saturday night. "I feel that he was doing the wishes of his partner."
The trouble between Helwani and UFC dates back to at least earlier this year, when the promotion instigated his firing from UFC Tonight on Fox Sports 1. While Helwani's dual roles as an independent reporter and, in effect, a UFC employee, raised eyebrows on press row—particularly when he and UFC.com employees appeared to receive preference at postfight press conferences—his interviews and questions didn't always serve the company's interests. This may have proved his undoing with Fox.
Helwani confirmed in his broadcast that he received a check from Zuffa, UFC's parent company, for his pre- and post-fight interviews on Fox.
"For the pre-and postfight shows, the check has to be signed by Zuffa," Helwani admits. "I hated this. I don't want to get any check from Zuffa. I don't want that at all."
While Helwani went into deep detail on the highs and lows of his relationship with the UFC over an impassioned, two-hour online broadcast, he held back on an incident that occurred in 2014: "It got physical." After dropping this bombshell, Helwani said, "That's the one thing I'm gonna skip over for now."
He characterizes the UFC as paranoid in trying to prevent him from revealing news before the promotion does. Helwani contends the UFC remains preoccupied with a nonexistent "mole" in the company's office. "There is no mole," Helwani insists, who says he has cultivated sources by doing his job for years. "They are putting spies in different portions of the office."
The MMA insider, a ubiquitous presence at UFC events for the better part of the last decade, now operates as the outsider looking in after his ban from the promotion's events. He calls for an MMA journalists association to combat strongarm tactics by promoters. By the end of hour two of the elongated MMA Hour, the red-eyed Helwani lost the fight to hold in the tears, rubbed his eyes, and struggled to speak without choking up: "I plan on being a part of this sport for a long time."
"I love this sport," Helwani declares. "I'm not here to ruin this sport. I'm here to cover the sport."