Defense Distributed's Ghost Gunner 2 (GG2) lets you build an AR-15 in your kitchen, garage, or whatever part of the house you choose.
GG2 is a CNC mill that hooks to your laptop computer via a USB cord and then completes 80 percent lowers — making them 100 percent ready to fit out with trigger, magazine release, etc., and use as the centerpiece of an AR-15 rifle that you assemble yourself. The GG2 also cuts AR-10 lowers and is pre-configured so that no prior experience with CNC mills is necessary to complete the task.
Defense Distributed's Cody Wilson paid me a visit last week–GG2 in hand–to show how the machine works. We watched as the GG2 began completing a lower on my kitchen counter and then walked outside and ate dinner while the machine did its work inside.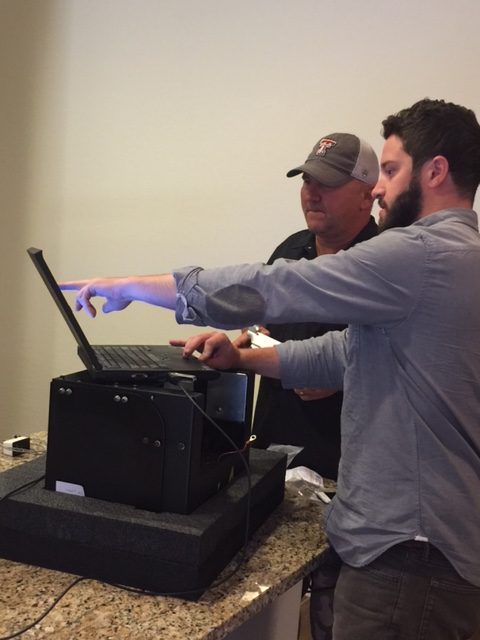 The process of the completing the lower took less than two hours start to finish. The sound of the milling was nominal. And for those who understand the value of being able to build your gun, the sound of the milling was the sound of freedom.
The sound of freedom: @Radomysisky @DefDist's Ghost Gunner 2 cutting a lower for AR @GeorgiaCarry @GunOwners #2A pic.twitter.com/iRCx5D43p0

— AWR Hawkins (@AWRHawkins) October 4, 2016
The GG2 is an open source machine which Defense Distributed sells for $1,500. It plugs into a normal, 110-volt outlet and hooks to your computer via a USB port. The machine ships with the tools necessary to put lock an 80 percent lower into place for completion and a thumb drive containing the program to run the machine.
Apart from the sound of milling, the only sign that the GG2 is working is a small pile of shavings that gather under the machine.
At current prices for AR-15 parts, an individual with a GG2 can build their own AR-15 for $400 to $450. As with everything gun related, it is incumbent upon the individual to know the laws of his or her state as well as the federal laws on regrading ghost guns before undertaking this endeavor.
Here is the gun I built after we cut the receiver in my kitchen: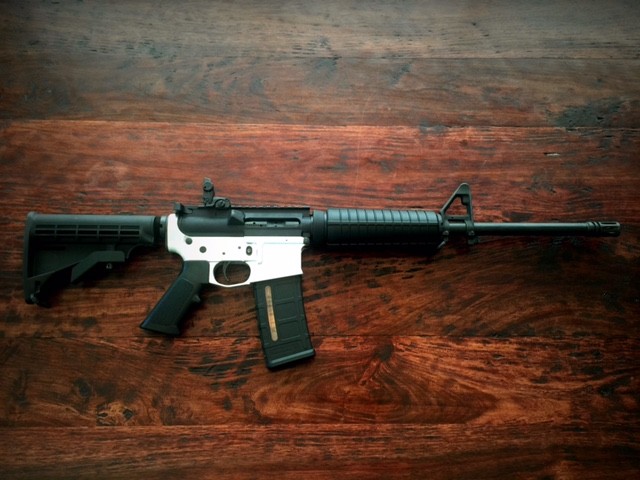 AWR Hawkins is the Second Amendment columnist for Breitbart News and political analyst for Armed American Radio. Follow him on Twitter: @AWRHawkins. Reach him directly at awrhawkins@breitbart.com.