Pedro Martinez congratulated the Cleveland Indians for sweeping his former club in the ALDS on Monday night. The fun police quickly went on the war path.
"Once in a lifetime when I played baseball, I used to hunt Indians," the former Boston Red Sox pitcher told the TBS audience. "Now I'm gonna pay tribute to the Indians. And I'm gonna go: whoop, whoop, whoop, whoop, whoop, whoop, whoop."
Deadspin called the hand-to-mouth motion "real racist. Uproxx found it "rather racially insensitive." MassLive described it as a "racist gesture."
Did they never play Cowboys Racist Oppressors and Indians Indigenous Peoples?
The Hall of Famer quickly apologized for … dumb people misunderstanding him:
I send my apologies if I was misunderstood when I was trying to pay tribute to the Cleveland Indians on the TBS post season show.

— Pedro Martinez (@45PedroMartinez) October 11, 2016
I was referring to my pitching years facing Cleveland. Nothing else. Again, my apologies.

— Pedro Martinez (@45PedroMartinez) October 11, 2016
One mouth-agape PC Bro noted Martinez "apologizing [as] if his tribute was misunderstood," while Washington Post writer Matt Bonesteel wrote that "Martinez lamely apologized on Twitter soon after, trotting out the ol' 'if I was misunderstood,' as if anyone had trouble comprehending what a horrible look this was. He might as well have offered to 'smoke-um peace pipe' with anyone who was offended."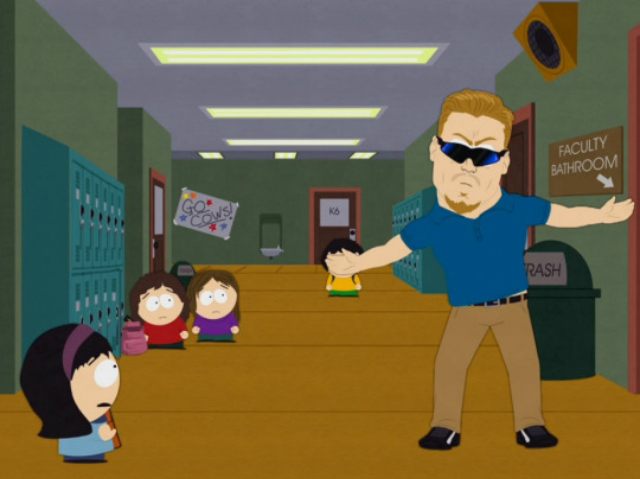 They feigned offense. He feigned apology.
The pitcher's timing particularly outrages those don't vote for Pedro. The three-time Cy Young Award-winner dared praise the Cleveland Indians on Columbus Day. One headline screams: "Pedro Martinez Celebrates Columbus Day by Being Hella Racist." Beyond the timing, writers condemned the analyst's colleagues for laughing at his joke. One writer noted "the inexplicable laughter of his co-hosts."
But the culturally insensitive crusaders for cultural sensitivity overlook the fact that the Dominican pitcher comes from an island that speaks French and Spanish but not Political Correctness. English is his second language, and the folkways of PC Americanus strike him as alien. And Martinez's homeland does not observe Columbus Day despite the explorer discovering it on his first voyage. Isn't it possible he innocently celebrated the Cleveland Indians, and not cryptically paid homage to the European who first encountered the American Indians, on television Monday night?
Use caution when praising Indians. The Iron Eyes Codys among us may take offense on their behalf.