Patreon allowed a far-left proponent of "Black Marxism" who publicly celebrated acts of unprovoked violence against peaceful protesters in Oakland, California last week to profit from its platform.
There was violence on the streets of Oakland, California last week after radical left-wing activists clashed with counter-protesters. Left-wingers on Twitter falsely claimed that the counter-protesters were member Proud Boys, a nonviolent, ethnically and religiously diverse conservative activist group, were physically attacked by left-wing radicals. The group is often falsely described as "alt-right" or "white supremacist" in the media. The Proud Boys say none of their members were there.
A man from the white supremacist group "Proud Boys" interrupted 18-year-old Nia Wilson's vigil and those there to celebrate her life were not having it. #NiaWilson #sayhername pic.twitter.com/bWGzU9aOu7

— Atlanta Black Star (@ATLBlackStar) July 25, 2018
Black Simons is the co-host of Hella Black People, a far-left identitarian podcast. Last week, Simons participated in the street protest that physically clashed with the counter-protesters. Although there is no sign he personally engaged in the violence, Simons openly cheered it on, boasting on his Twitter account that the counter-protesters had "got their ass whooped."
Simons then singled out one of the counter-protesters, photographing him without his consent and urging his followers to identify him. Simons then expressed delight in the fact that the counter-protester had "got his ass whooped and shoes taken." He then baselessly accused the counter-protester of being a "white terrorist."
https://twitter.com/BlakeDontCrack/status/1021607725233397761
Simons, a self-described "Black Marxist," also routinely uses his Twitter account for the purposes of hate speech, making racist and derogatory remarks about white people.
Too all you white people in Oakland. CIVILIZE YOUR OWN PEOPLE.

— Brotha B (@BlakeDontCrack) July 23, 2018
To all you white gentrifiers in Oakland. LEAVE.

— Brotha B (@BlakeDontCrack) July 23, 2018
Patreon strictly applies its ban on "violent organizations" and "hate speech" to members of the right, even when the allegations are shaky or plain wrong. The platform recently banned YouTuber Brittany Pettibone for allegedly supporting Defend Europe, an identitarian protest movement against the illegal trafficking of persons into Europe. The group explicitly disavows violence, has never encouraged violence, and Patreon has failed to point out what part of their activities constitutes violence or support for violence.
After Breitbart News reached out to Patreon for comment, Patreon placed the Patreon page for Hella Black People under review. But it hasn't been banned outright, as right-wing YouTubers Britanny Pettibone and Lauren Southern were on far more tenuous grounds.
Patreon also continues to distribute (and profit from) the following piece of pro-violence propaganda, discovered last week by Breitbart News, on behalf of Antifa California: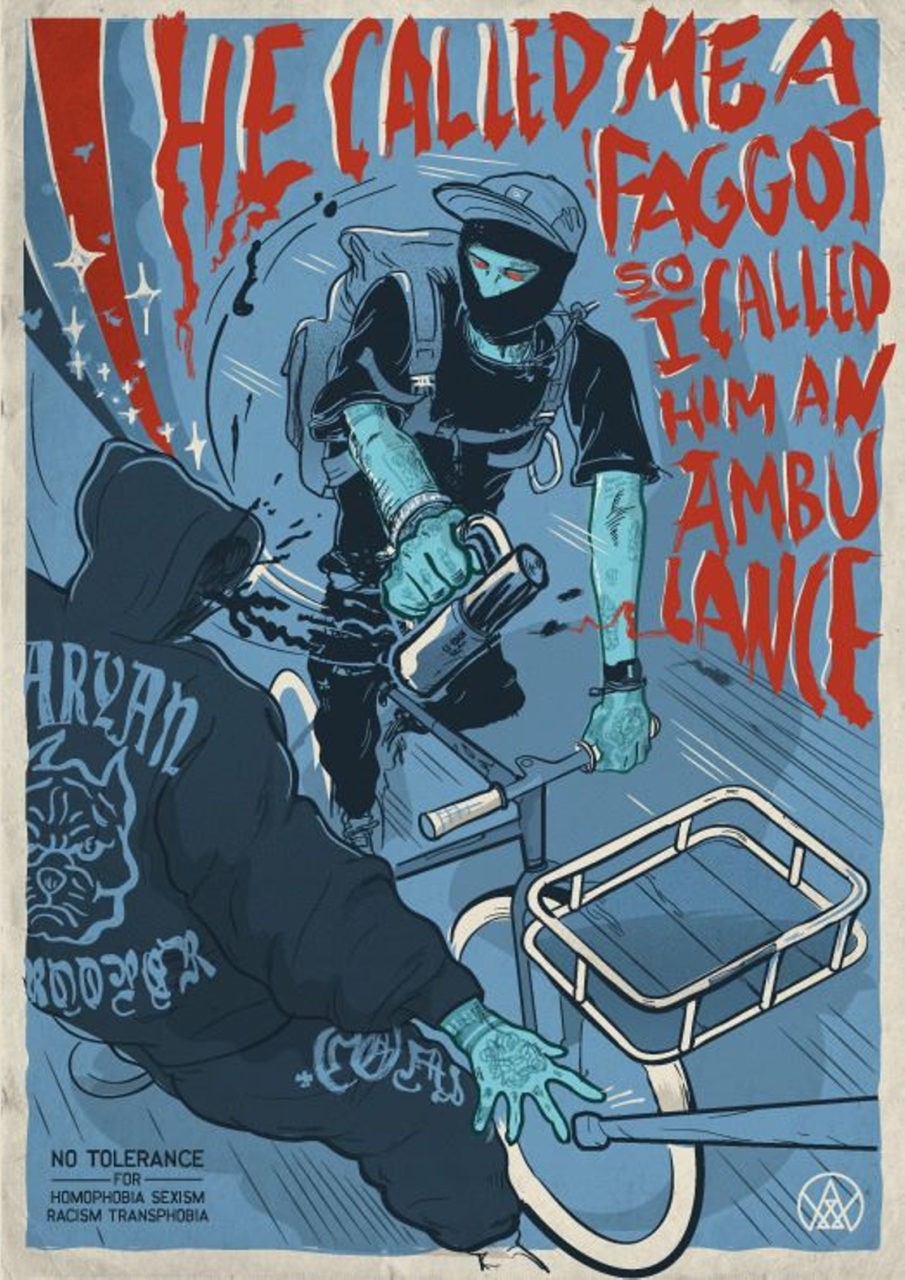 Patreon did not respond to Breitbart News' request for comment.