Breitbart Texas traveled to the Mexican States of Tamaulipas and Coahuila to recruit citizen journalists willing to risk their lives and expose the cartels silencing their communities.  The writers would face certain death at the hands of the various cartels that operate in those areas including the Gulf Cartel and Los Zetas if a pseudonym were not used. Breitbart Texas' Cartel Chronicles are published in both English and in their original Spanish. This article was written by "M.A. Navarro" from Ciudad Victoria.
CIUDAD VICTORIA, Tamaulipas — Two rival factions of the Los Zetas drug cartel that continue to fight over control of this city have been using social media as a way to further spread their messages of terror and intimidation as beheadings continue to be a common sight.
As Breitbart Texas previously reported, the faction called Grupo Bravo has been on the offensive in their fight against the Los Zetas Cartel faction known as Cartel Del Noreste (CDN). The ongoing struggle between the two cartels has resulted in an ever increasing number of gory executions that include beheadings, dismemberments, drive by shootings and other vicious attacks that have spread terror in this city. While Ciudad Victoria is not a border city, it is the state capital of Tamaulipas and it is along the way of a major drug distribution route that connects the border with various key areas in Central Mexico.
Most recently, Grupo Bravo has taken to various groups on the social media networks Facebook and Whatsapp to spread their messages threatening their rivals as well as to publish photographs, videos and cartel tunes of their exploits.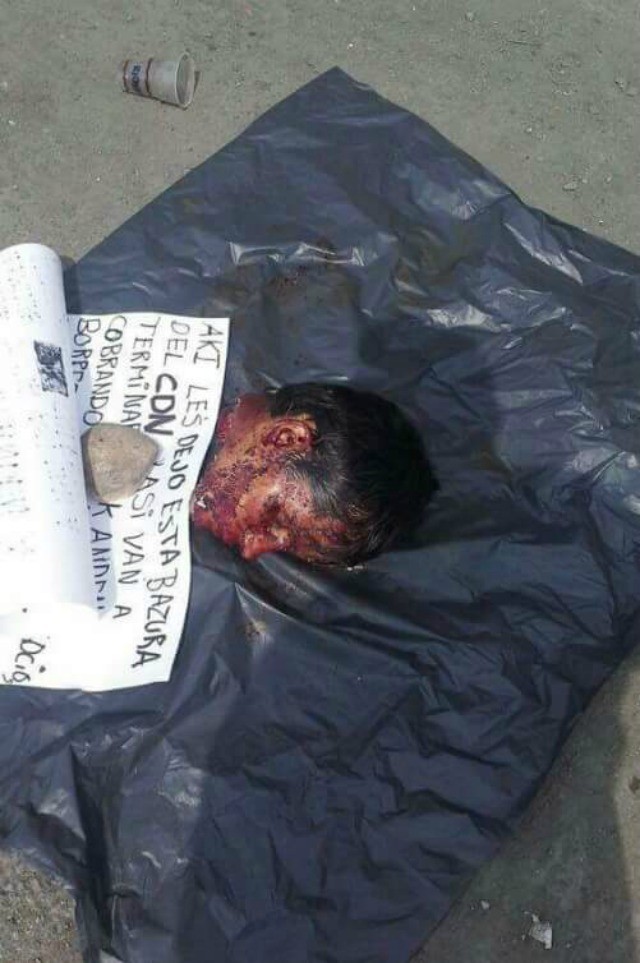 Just last week, Grupo Bravo left a narco banner threatening their rivals right next to the severed head of a man identified as Marco "Lechitas" Ramirez.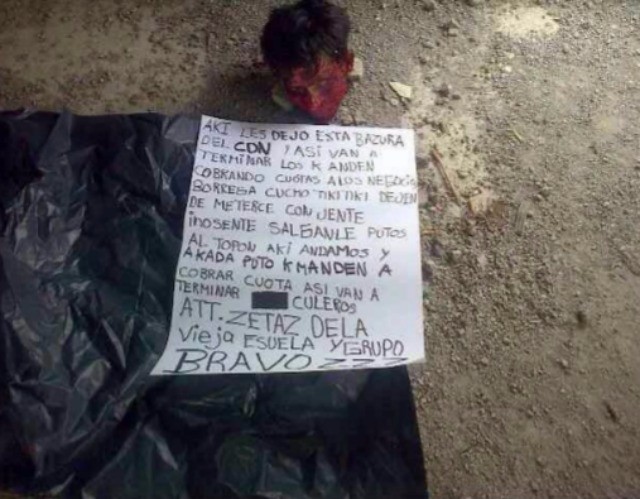 Days before the gory execution, Grupo Bravo had posted photographs of Ramirez on social media identifying him as a collector for the CDN tasked with collecting extortion moneys from local businesses.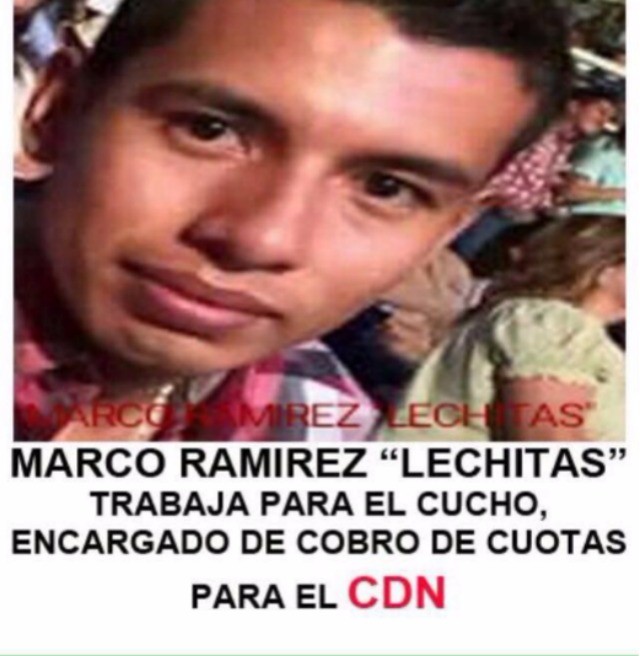 Also last week, Grupo Bravo hung a banner on the city's main stadium taking responsibility for the shooting attack at a local casino. As Breitbart Texas previously reported, a group of gunmen fired into the Casino Magnific injuring five patrons. In the banner, Grupo Bravo claimed that the casino was in fact a business front for  the CDN.