CNN's Christiane Amanpour apologized on air on Monday for saying that an Israeli mother and two daughters who were murdered in a terror attack in April had been killed in a "shootout," implying Israelis were shooting.
As Breitbart News reported, Lucy Dee (48) and her daughters Maia (20) and Rina (15) were murdered by Palestinian terrorists while on a drive to Tiberias during the Passover holiday. Maia and Rina died at the scene; Rina fought for her life for several days before succumbing to her wounds.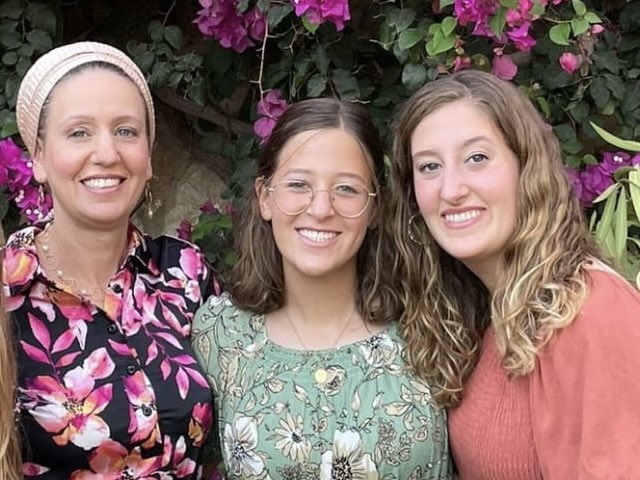 Her husband, Rabbi Leo Dee, and her remaining three children, survived; they were traveling in a separate car ahead along the same road.
The pro-Israel activist website HonestReporting.com protested Amanpour's use of the word "shootout" May 11:
According to @CNN's Christiane Amanpour, three members of the Dee family "were killed in a shootout."

A shootout is two sides firing at each other.

A mother & her two daughters were shot at close range by Palestinian terrorists.@amanpour, you owe a grieving family an apology. pic.twitter.com/PQUPTfHx5R

— HonestReporting (@HonestReporting) May 11, 2023
HonestReporting began a campaign to have Amanpour apologize for the remark. Rabbi Leo Dee joined it:
It's been five days since we called on @amanpour to apologize for saying the Dee family were "killed in a shootout."

Neither she nor @CNN has responded.

Now, Rabbi Leo Dee has joined the demand: it's time for Christiane Amanpour to apologize immediately. https://t.co/8a6z5IRJ4p pic.twitter.com/HzpH4VNFVE

— HonestReporting (@HonestReporting) May 16, 2023
As Jonathan S. Tobin pointed out at the Jewish News Syndicate, Amanpour had recently memorialized Palestinian-American Al Jazeera journalist Shireen Abu Akleh, who was killed in an actual shootout while covering Israeli attempts to arrest Palestinian terror suspects. Abu Akleh was often described as a victim of murder, when in fact she was killed by accident, as journalists occasionally are when covering war zones.
The growing outrage led Amanpour to take the time during her show Monday to issue a formal apology:
SUCCESS: Following our campaign for a public apology, @CNN's @amanpour says live on air: "I have written to Rabbi Leo Dee to apologize and make sure that he knows that we apologize for any further pain that may have caused him."

See the full story here: https://t.co/ppmGQL5927 pic.twitter.com/PxWeyB0id0

— HonestReporting (@HonestReporting) May 22, 2023
[O]n April 10th I referred to the murders of a British-Israeli, Lucy Dee and Maia and Rina Dee, the wife and daughters of Rabbi Leo Dee. During that live interview, I misspoke and said that they were killed in a "shootout" instead of a "shooting." I have written to Rabbi Dee to apologize and make sure that he knows that we apologize for any further pain that may have caused him.
Amanpour has been increasingly open about her political bias in recent years. For example, she compared Donald Trump's presidency to Nazi Germany, invoking the memory of Jews murdered by the Nazi regime.
Israel still plans to submit an official complaint to CNN for Amanpour's statement through diplomatic channels. Rina Dee donated her organs and was able to save the lives of five other people in Israel.
Update: As Palestinian Media Watch noted Tuesday, the Palestinian Authority praised the terrorists who killed the Dee women as "martyrs." The terrorists were killed earlier this month in an Israeli military raid.
Joel B. Pollak is Senior Editor-at-Large at Breitbart News and the host of Breitbart News Sunday on Sirius XM Patriot on Sunday evenings from 7 p.m. to 10 p.m. ET (4 p.m. to 7 p.m. PT). He is the author of the new biography, Rhoda: 'Comrade Kadalie, You Are Out of Order'. He is also the author of the recent e-book, Neither Free nor Fair: The 2020 U.S. Presidential Election. He is a winner of the 2018 Robert Novak Journalism Alumni Fellowship. Follow him on Twitter at @joelpollak.