Breitbart Texas traveled to the Mexican border cities of Reynosa and Matamoros to recruit citizen journalists willing to risk their lives and expose the cartels silencing their communities.  The writers would face certain death at the hands of the Gulf Cartel if a pseudonym were not used. Breitbart Texas' Cartel Chronicles are published in both English and in their original Spanish. This article was written by Reynosa's "AC Del Angel."
REYNOSA, Tamaulipas — Mexican authorities have formally charged a feared Gulf Cartel boss whose arrest set off a series of fierce firefights and fiery blockades last week throughout this border city when 60 Gulf Cartel gunmen riding in 15 SUVs tried to free their boss.
Earlier this week, a Mexican federal judge in Toluca formally charged Jose Tiburcio "El Gafe" Hernandez and his three henchmen on money laundering, drug trafficking and weapons charges, information provided to Breitbart Texas by Mexico's Attorney General's Office revealed.
El Gafe is seen walking under heavy guard with his head down as he is placed in a prisoner transport van and taken under heavy guard to maximum security prison in Mexico, a video provided to Breitbart Texas by Mexico's PGR shows.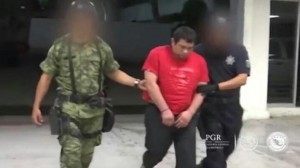 Last week's shootout was an effort to rescue "El Gafe", the regional commander for the Gulf Cartel who authorities had identified as one of the main contributors to border violence. According to information released by Mexico's National Security Commission, Hernandez's capture was made more difficult since used a series of aliases to fool authorities. Some of the aliases used by El Gafe included Jose Hugo Rodriguez and Sergio Velasquez. Breitbart Texas had initially reported on how the shootout related to Hernandez's capture caused panic and fear in this border city.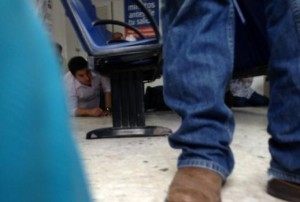 Hernandez led a faction of the Gulf Cartel known as Los Metros who as reported by Breitbart Texas earlier this year went to war with the faction known as los Ciclones.
What appeared to be a regular calm day quickly changed with the first shootout when Mexico's Federal Police officers chased a group of men in a white pickup in the Industrial neighborhood, the men in the pickup refused to stop and began firing at police. The chase ended in the Manuel Torrega neighborhood when the pickup crashed and Mexican authorities were able to arrest everyone inside.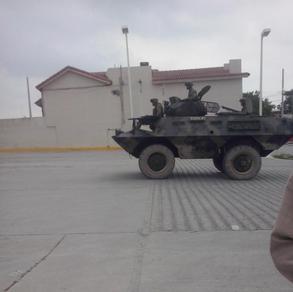 Soon after the Mexican army, federal police and state police officers were able to arrest Hernandez in a swift operation which ended up setting off a series of road blockades and firefights throughout the city as his gunmen tried to rescue him.
Almost as soon as the shootout started, citizen journalists used Facebook and the hashtag #Reynosafollow on Twitter in order to warn each other in real time as to the areas to avoid and to leave a virtual chronicle of the terror.
The blockade strategy used in an effort to rescue the cartel boss began outside of the city's Children's Hospital along Boulevard Hidalgo which is one of the main roads that cross the city. Other blockades were set up in the Granjas neighborhood, Mil Cumbres Boulevard and the Riberena highway.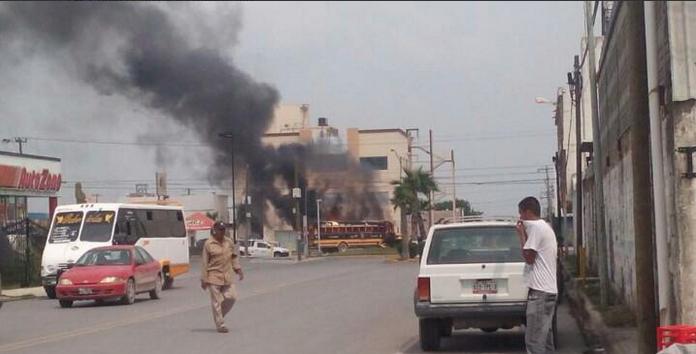 Public buses and tractor trailers were parked across city streets in order to block traffic; commuters were yanked out of their vehicles by cartel gunmen who would yell out "I have orders to burn the cars."
Breitbart Texas reporter Ildefonso Ortiz contributed to this report. Follow Ildefonso Ortiz on Twitter and on Facebook.