LAREDO, Texas — Just days after Breitbart Texas revealed that Los Zetas cartel drug smugglers were running wild in this border city by using a popular border park to run their drugs, authorities have since stepped up their presence in the area. Though local and federal authorities had been made aware that drug runners were using the children's park in broad daylight, they took no action until Breitbart Texas was the first media outlet to cover the issue.
The drug mules, who operate in the territories run by Los Zetas, have been using Father Charles M. McNaboe Park as one of their smuggling spots, Breitbart Texas' Bob Price reported this week. The parks which is just north of the Rio Grande, provided drug smugglers with a paved area just next to a neighborhood where they could stage their drug runs. The drug smugglers appear to have picked the spot not only because of the location but also because the lack of presence by local, state, and federal law enforcement.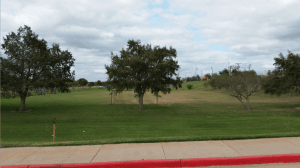 After publishing the story, Breitbart Texas went back to Father Charles M. McNaboe Park this week and found that the Webb County Sheriff's Office has in fact placed a surveillance tower near the skating area of the park. The location of the surveillance tower would give authorities a view of the soccer field and another large green area that leads to the Rio Grande. It remains unclear if authorities also devoted the manpower to properly respond to the smuggling operations since the Laredo sector doesn't have the manpower that U.S. Border Patrol and Texas DPS has devoted to the Rio Grande Valley in recent months.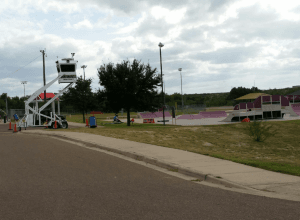 In addition to the photos in the first story, Breitbart Texas spoke with George Altgelt, a Laredo attorney and city council member for District 7, who recently sent letters to the Laredo North Border Patrol Sector chief and the Laredo city manager asking for help for the parents of his district. Altgelt also assists the National Border Patrol Council Local 2455 as an attorney.
Ildefonso Ortiz is an award winning journalist with Breitbart Texas you can follow him on Twitter and on Facebook.