CIUDAD JUAREZ, Chihuahua — In the days prior to the arrival of Pope Francis I, this border city has gone through an intensive clean up effort. Vagrants have been moved out, streets have been closed and cleaned, and graffiti commemorating the victims from this city have also been painted over.
The clean up effort appears to have been made to hide the fact that just a few years ago Ciudad Juarez was the murder capital of the world and that the area is also home to "Missing and Murdered Women from Juarez" where hundreds of women who have been tortured and murdered in year's past as part of murders that to this day remain unsolved.
As previously reported by Breitbart Texas, in 2010 Ciudad Juarez earned a nickname as the murder capital of the world. The nickname was the result of years of violence caused by the Sinaloa Cartel's efforts to take control of the area from the Juarez Cartel (Carrillo Fuentes Cartel). The city also had a darker history where as Breitbart Texas also reported, CIudad Juarez has had more than 600 women murdered and 3,000 others gone missing. Many of those crimes remain unsolved.
Ciudad Juarez marks the last stop for Pope Francis I in his trip to Mexico, where he has been critical of corrupt politicians and has called out Mexican organized crime. In preparation for his public mass in an open area next to a stadium, city officials set out to close off the roads that the Pope will travel through. In addition to closing the roads, city crews were quick to clean up the areas of debris giving the city a glow that has rarely been seen before.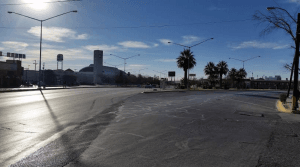 In one of the main boulevards that the pope is expected to travel through called Tecnologico. City crews painted over a series of white crosses that neighbors had placed to remember the hundreds of women who had gone missing or have been killed, Mexico's Proceso reported. Additionally, some of the buildings along the streets which had been the target of graffiti have since been painted over with a fresh coat of paint.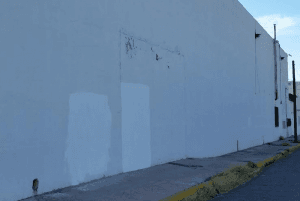 Despite the best efforts to erase the city's past some signs remain. In an intersection near one of the international bridges, a stop sign shows the classic "Alto" or stop. However, someone pasted "Al Miedo" or "The Fear" underneath.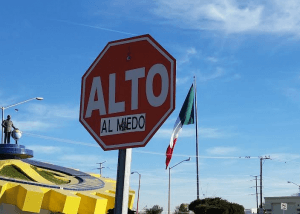 Just off the access to the international bridge, a lone cross with plastic flowers serves as a reminder of the many lives that have been lost in this city.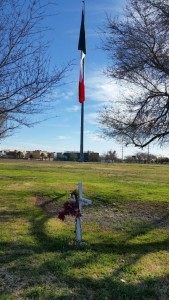 Photos by Ildefonso Ortiz. 
Ortiz is an award winning journalist with Breitbart Texas you can follow him on Twitter and on Facebook.