Editor's Note: Breitbart Texas traveled to the Mexican States of Tamaulipas and Coahuila to recruit citizen journalists willing to risk their lives and expose the cartels silencing their communities.  The writers would face certain death at the hands of the various cartels that operate in those areas including the Gulf Cartel and Los Zetas if a pseudonym were not used. Breitbart Texas' Cartel Chronicles are published in both English and in their original Spanish. This article was written by Coahuila's "JM Martinez".
PIEDRAS NEGRAS, Coahuila — Mexican authorities arrested two female members of the Los Zetas drug cartel and another male member who are accused of holding for ransom a group of five migrants from the Mexican state of Guanajuato in this border city. While the victims from Mexico had planned to cross into the U.S. illegally, they had not committed a crime at the time they were kidnapped.
The arrest took place this week when some of the kidnapping victims managed to escape and contacted Coahuila state authorities. In response to the call, authorities deployed the Fuerza Coahuila police force, the local police force from Piedras Negras and the National Immigration Institute (INM).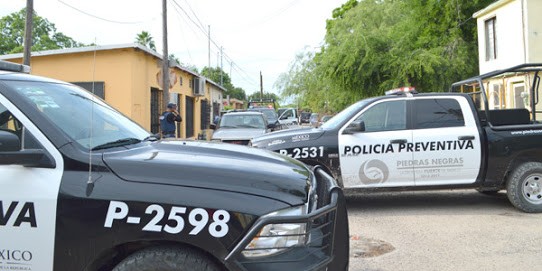 Piedras Negras, Coahuila, is immediately south of the Texas border city of Eagle Pass and is a known corridor used by the Los Zetas drug cartel for the smuggling of narcotics as well as illegal aliens.
At the house in the El Pocito neighborhood, authorities arrested Nora and Bertha Alicia Guerra who along with Ramon Garibay Floriano had been holding for ransom a group of migrants from Mexico that wanted to get to Texas before they were kidnapped.
In order for the group to get into Texas, the kidnappers were demanding between $2,000 and $3,000 from their relatives in order to get them illegally into Texas or else.
Some of the other victims tried to cross into Texas but were caught by U.S. Border Patrol agents. Once they are deported, prosecutors in Coahuila have requested that they testify against the kidnappers.