MATAMOROS, Tamaulipas — Gunmen with the Gulf Cartel interrogated and executed five members of a gang that carried out robberies and extortion in the border city.
Breitbart Texas was able to obtain a copy of the video that the cartel members shot. In the video, the cartel gunmen take credit for the execution of the four men and one woman that made up the gang. Each of the criminals received one bullet to the head after confessing their role in kidnapping, extortion and carjackings.
In the video, hooded gunmen wearing tactical gear question the five kidnappers. The victims are blindfolded and had been handcuffed. This is the second video that cartel gunmen have recorded that depicts the execution of criminals in Matamoros, Breitbart Texas reported. In the previous case, Gulf Cartel gunmen executed five kidnappers who had been operating in Matamoros. So far the cartel claims to have executed 11 criminals.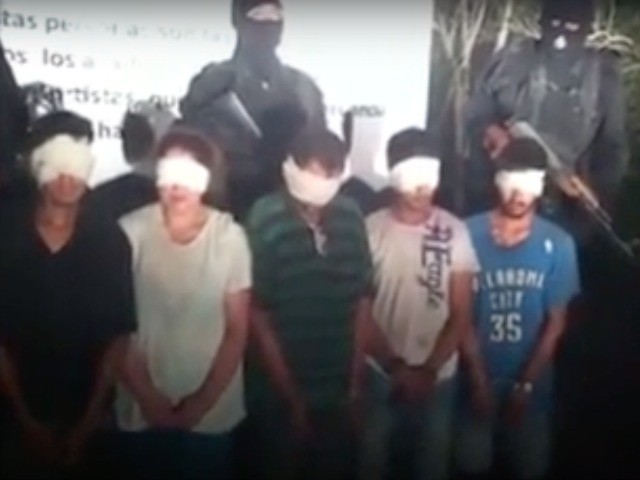 The public executions of criminals comes after months in which the Gulf Cartel had been behind a series of kidnappings and extortions that had spread terror among the residents of Matamoros. As Breitbart Texas reported at the time, the practice had spread to the criminal organization targeting average citizens who had no ties to criminal activity.
In the new video, the five victims answer short questions from the gunmen who claim to belong to the Old School faction of the Gulf Cartel. The five captured kidnapers confess to having been behind various carjackings, robberies, extortions and other crimes. They also identify their accomplices. At the end of the questioning, one of the cartel gunmen issues their death sentence.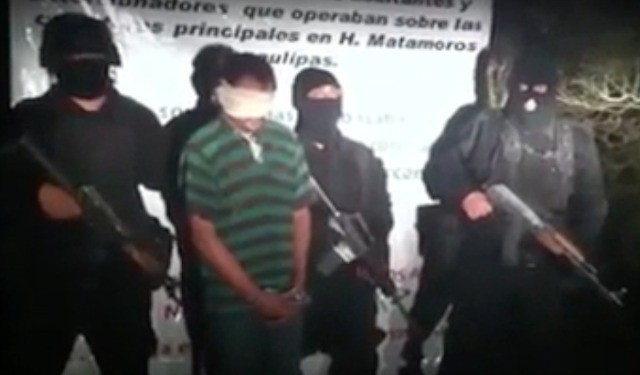 "You understand what is going to happen is because of what you have been doing," the gunman said. "Each one of you knows that in Matamoros you can not be doing this. Do you know who has you? This is the Old School of the Gulf Cartel and as such you are gone; for having been extorting and robbing innocent people. We do not do that."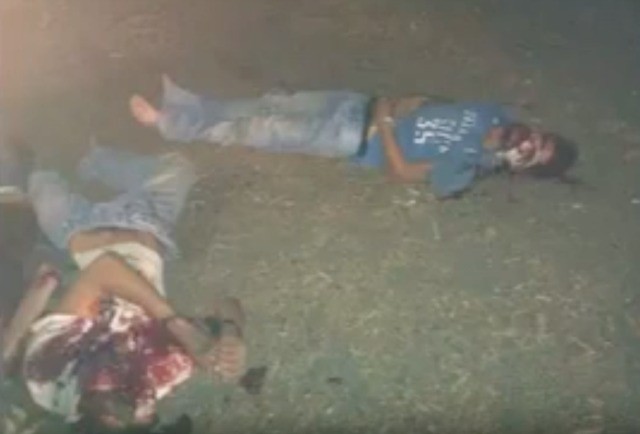 At the end of the video, the bloodied bodies of the five victims are photographed on the ground. Each of the bodies shows a gunshot wound to the head.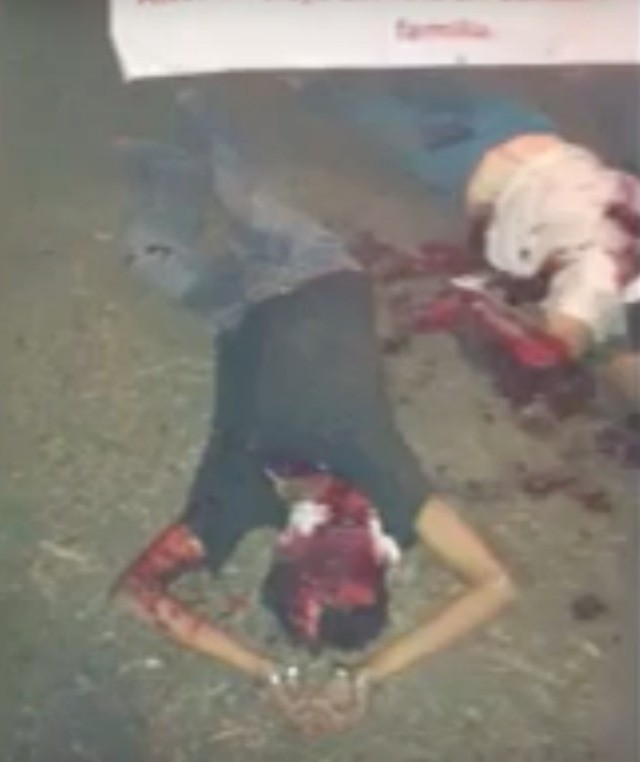 Editor's Note: Breitbart Texas traveled to the Mexican States of Tamaulipas, Nuevo Leon and Coahuila to recruit citizen journalists willing to risk their lives and expose the cartels silencing their communities.  The writers would face certain death at the hands of the various cartels that operate in those areas including the Gulf Cartel and Los Zetas if a pseudonym were not used. Breitbart Texas' Cartel Chronicles are published in both English and in their original Spanish. This article was written by "J.A. Espinoza" from Matamoros and "A.C. Del Angel" from Reynosa.