MATAMOROS, Tamaulipas — Two innocent motorist were shot and injured during a fierce gun battle and series of chases between Gulf Cartel gunmen and Mexican soldiers that went on for more than three hours.
The Tamaulipas government has since confirmed that there were two gunmen injured but they did not disclose the number of dead gunmen. Unofficial information from residents and bystanders point to five gunmen dying during the gun battle.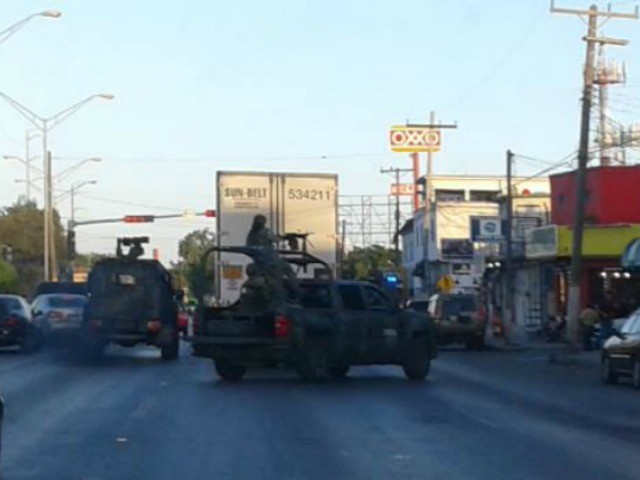 According to the official account of events presented by the Tamaulipas government, a convoy of soldiers had been patrolling along Cavazos Lerma Avenue when they spotted a convoy of cartel gunmen near the Acuario neighborhood. The military personnel tried to carry out a traffic stop, but the gunmen began opened fire as they tried to flee. The gunmen injured two innocent motorists that were nearby.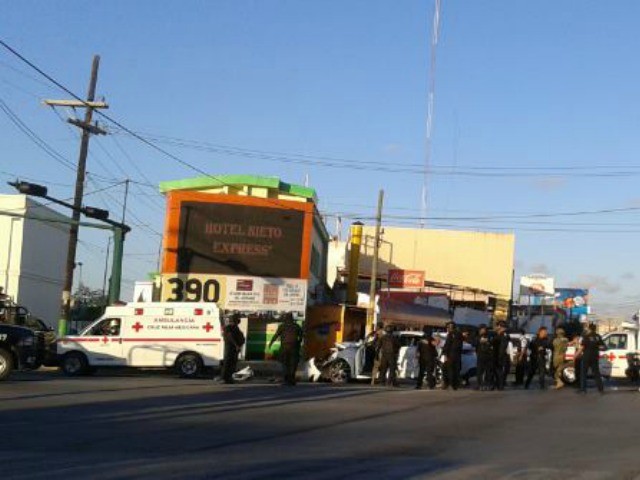 The shooting set off a large mobilization of military personnel and police forces that tried to hunt down the gunmen.  Authorities set up roadblocks on multiple neighborhoods such as Acuario, Mariano Matamoros, Villa Azteca, Valle Alto and others. The military personnel closed of the access to the neighborhoods as the carried out a search operations in an effort to find the gunmen. The blockades caused traffic jams as citizens tried to go about their daily routines while the military operations went on.
One of the most dramatic videos from the gun battle was recorded and shared by the citizen journalism page Matamoros Zona de Peligro (Matamoros Danger Zone). In the video the individual recording is seen trying to seek cover as gunfire erupts all around him.
Moments later, authorities found the gunmen in the downtown area setting off another gun battle and manhunt. During the second gun battle, authorities confirmed they injured two gunmen. The gunmen were identified as 40-year-old Eleno Gonzalez Garcia and 28-year-old Genaro Rodriguez Polaco.
Editor's Note: Breitbart Texas traveled to the Mexican States of Tamaulipas, Coahuila and Nuevo León to recruit citizen journalists willing to risk their lives and expose the cartels silencing their communities.  The writers would face certain death at the hands of the various cartels that operate in those areas including the Gulf Cartel and Los Zetas if a pseudonym were not used. Breitbart Texas' Cartel Chronicles are published in both English and in their original Spanish. This article was written by "J.A. Espinoza" from Matamoros.