REYNOSA, Tamaulipas — The newly-sworn mayor of this border city has ordered an investigation into the previous administration after authorities arrested three former city employees breaking into a government building to steal files and computers.
The arrest took place Tuesday night when Tamaulipas police forces arrested three former city employees at a government building two blocks from the Reynosa City Hall. Information provided to Breitbart Texas by the Reynosa government revealed that the three former city employees had binders and file cabinets that they were loading into an SUV. The files included information about city checking accounts and other documents from the former government auditor's office.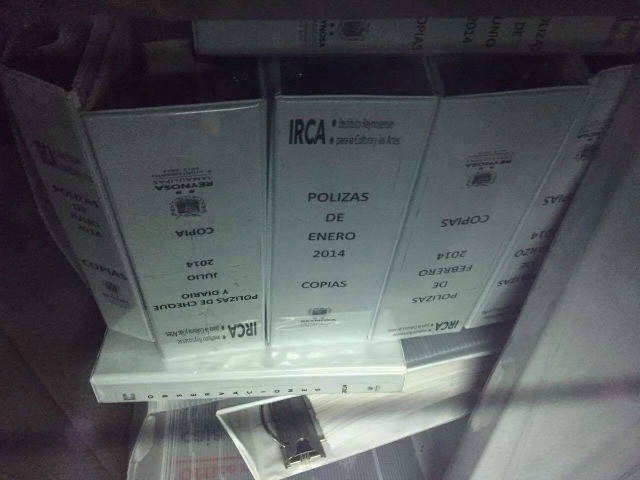 Law enforcement sources in Tamaulipas consulted by Breitbart Texas revealed that the theft appears to be an effort to hide the embezzling of funds by former city officials.
The theft of files and accounting documents comes just days after the swearing in of Maki Ortiz Dominguez from the Partido Accion Nacional party (PAN) who replaced Jose "Pepe" Elias from the Partido Revolucionario Institucional (PRI).  In response to the theft, Ortiz Dominguez has ordered an extensive investigation to track down any missing documents from the previous administration.
During Elias' term, the Gulf Cartel was able to operate with almost complete impunity in Reynosa. Breitbart Texas has reported on the various gun battles, kidnappings, and other crimes that spread terror throughout the city. The former mayor's office was also accused by local residents of downplaying or ignoring the out-of-control violence that plagued the city.
Ortiz Dominguez won her bid for mayor this summer when candidates from the PAN saw a landslide victory against many of the PRI. As Breitbart Texas has previously reported, the PRI has a long history of corruption and ties to Mexican drug cartels including the Gulf, Los Zetas, Beltran Leyva and the Juarez Cartels. Two former governors of Tamaulipas, Eugenio Hernandez and Tomas Yarrington, are currently considered fugitives by the U.S. Department of Justice.
In a similar fashion, Breitbart Texas has also reported how a former mayor of the border city of Matamoros, Erick Silva from the PRI, is also considered a fugitive by the DOJ on money laundering charges. Silva has denied the fact that he has a criminal case against him in the U.S. and has called it a political maneuver.
Ildefonso Ortiz is an award winning journalist with Breitbart Texas. He co-founded the Cartel Chronicles project and you can follow him on Twitter and on Facebook.