LAREDO, Texas — A Mexican police officer has been arrested after he allegedly tried to enter the country with more than 30 pounds of cocaine hidden in his vehicle.
The recent arrest took place at the Lincoln Juarez International Bridge in Laredo when 40-year-old Ricardo Octavio Guerrero was questioned about the purpose of his trip by a U.S. Customs and Border Protection officer. The questions came after a police K-9 alerted authorities about the presence of contraband inside hidden compartments in Guerrero's Mazda.
A detailed search of the vehicle by CBP officers revealed two compartments, one on the passenger and one on the driver's side. Inside, authorities found 13 packets of a white, powdery substance that was tested and found to be cocaine, U.S. federal court records obtained by Breitbart Texas revealed.
Four days before Guerrero's arrest, his vehicle went through a similar inspection when he drove south from Houston to Mexico. The inspection took place when authorities found some hidden compartments that were empty. Since Guerrero was not doing anything illegal at that time he was allowed to continue his travel.
An intelligence document from Mexican law enforcement agencies that Breitbart Texas was allowed to inspect revealed that Guerrero had been the top cop in Monterrey, Nuevo Leon from 2012 until September 2015 when he was removed from his post for administrative reasons and then his contract was terminated.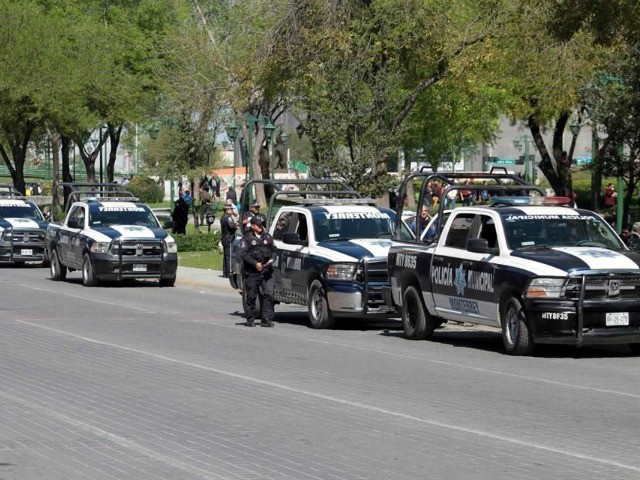 Before being a top law enforcement official in Nuevo Leon, Guerrero had been a state police officer in the border state of Coahuila and had also worked as bodyguard for politicians.
The public information office for the Monterrey police department only confirmed that Guerrero stopped working there at the end of the administration of former Mayor Margarita Arellanes. The former mayor is currently under investigation by Nuevo Leon state authorities in connection with corrupt activities by public officials.