PIEDRAS NEGRAS, Coahuila — Mexican officials arrested four members of the Sinaloa cartel in the southern part of this border state. The four are charged with attempting to move drugs for street level distribution.
The arrest was made earlier this month in the rural community of Parras de la Fuente when members of Fuerza Coahuila arrested two men and a woman after an intelligence operation. The region around Parras is immediately north of the Mexican state of Zacatecas and lies along the main highway that connects the industrial hub of Monterrey, Nuevo Leon with the Coahuila capital of Torreon. Historically, Coahuila has doses by various factions of the Los Zetas cartel making the presence of Sinaloa members an out of the ordinary case.
The group had been riding in a Honda CRV that had been reported stolen, information provided to Breitbart Texas by state authorities revealed. The driver of the SUV tried to flee when he spotted law enforcement but was unable to. Authorities arrested the 30-year-old driver who was identified only as Julio Cesar, a 30-year-old passenger identifies as Rolando and 27-year-old Elia Olivia. During a search of the vehicle authorities found a fake police badge, one AR-15 rifle, five handguns and multiple street level dozes of marijuana and crystal meth been labeled with the letters "Sinaloa".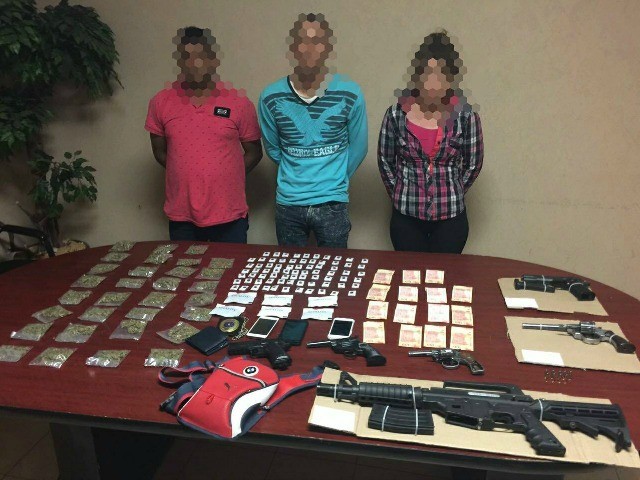 In a separate operation, authorities arrested a man identified only as 29-year-old Mario Alberto who had a .22 caliber handgun, another handgun,  as well as 49 doses of crystal meth labeled with the words "Sinaloa". The man also had four larger bags with marijuana.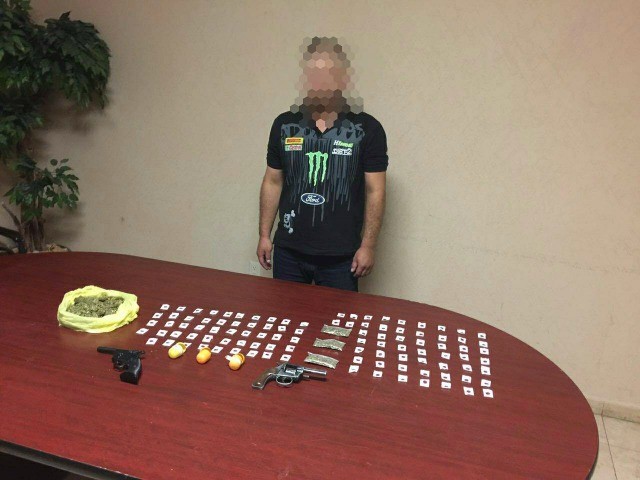 Editor's Note: Breitbart Texas traveled to the Mexican States of Tamaulipas, Coahuila, and Nuevo León to recruit citizen journalists willing to risk their lives and expose the cartels silencing their communities.  The writers would face certain death at the hands of the various cartels that operate in those areas including the Gulf Cartel and Los Zetas if a pseudonym were not used. Breitbart Texas' Cartel Chronicles are published in both English and their original Spanish. This article was written by "J.M. Martinez" from Piedras Negras, Coahuila.