REYNOSA, Tamaulipas — A group of cartel gunmen used machine guns to murder a seven-year-old boy during a failed carjacking in the outskirts of this border city. The Gulf Cartel and has a long history of targeting, extortion, kidnapping, and murdering innocent victims.
The murder of seven-year-old Omar Emiliano Vazquez took place when he and his father Jorge Vazquez were riding in a dark Ford pickup on the highway that connects this border city with San Fernando. The family was returning home from working at their ranch.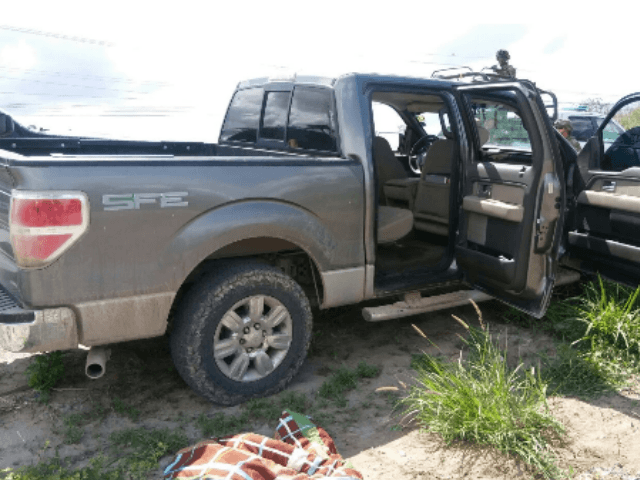 In the Balcones neighborhood, a group of cartel gunmen in a red Ford Focus pulled alongside them and tried to force the family off the road. The boy's father accelerated to get away, however, the maneuver proved fatal. The cartel gunmen began firing at the pickup. While the family managed to outrun the killers, one round struck seven-year-old Omar in the head, killing him before his relatives could get to a hospital.
As Breitbart Texas reported, Reynosa is ground zero for a fierce war between rival factions of the Gulf Cartel that generates bloody gun battles with convoys of SUVs filled with gunmen roaming hunting for rivals. The ongoing fighting–which has led to almost 80 murders since early May–forced both factions to send out additional gunmen and lookouts onto the streets.
Gulf Cartel gunmen carried out dozens of highway robberies and carjackings along the highways that connect this city with Monterrey, Rio Bravo, and San Fernando, Breitbart Texas previously reported.
Editor's Note: Breitbart Texas traveled to the Mexican States of Tamaulipas, Coahuila, and Nuevo León to recruit citizen journalists willing to risk their lives and expose the cartels silencing their communities.  The writers would face certain death at the hands of the various cartels that operate in those areas including the Gulf Cartel and Los Zetas if a pseudonym were not used. Breitbart Texas' Cartel Chronicles are published in both English and in their original Spanish. This article was written by "A.C. Del Angel" from Reynosa, Tamaulipas and "J.A. Espinoza" from Matamoros, Tamaulipas.