McALLEN, Texas — Less than 50 protesters gathered this week to protest the appearance of Senator Ted Cruz at the McAllen Fourth of July Parade. That protest was dutifully amplified by state and local news outlets, however.
In the article Ted Cruz gets an earful in McAllen for July 4, the Texas Tribune's Patrick Svitek claimed that Cruz "predictably got an earful from protesters, many upset with the Senate's efforts to repeal and replace Obamacare." That article was then reprinted by various local outlets including ValleyCentral.Com (KGBT) and other TV stations in Texas.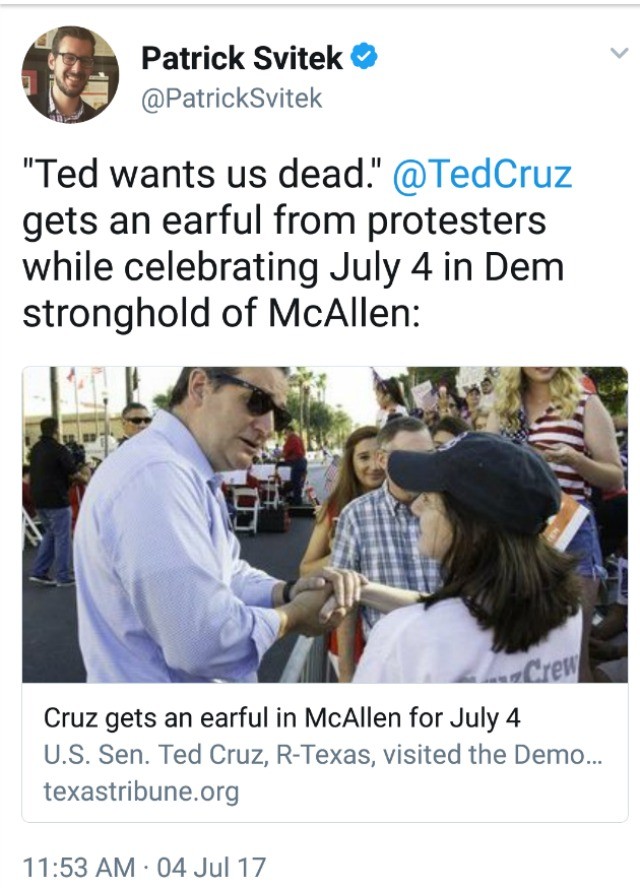 The story revolves around the moment when Cruz took the stage to speak about the significance of the holiday and his family history. During Cruz's speech, one side of about 50 or fewer protesters wearing blue shouted their opposition with pro-immigration chants. On the other side, a larger group of about 70 or more supporters wearing red and white shirts shouted "USA" repeatedly, trying to drown out the other group.
Cruz acknowledged both the protesters and the supporters stating that unlike in other countries, in the U.S. opposing views are protected and fought for. "Isn't freedom wonderful," he said.
The tone of Svitek's story and his use of a photograph showing a minimal number of people at the parade led to readers using social media to call out the author for selectively cropping the photo and labeled his piece #fakenews. Svitek responded saying that he did not crop the photo but did zoom in–but that his choice of photo did not signify an agenda.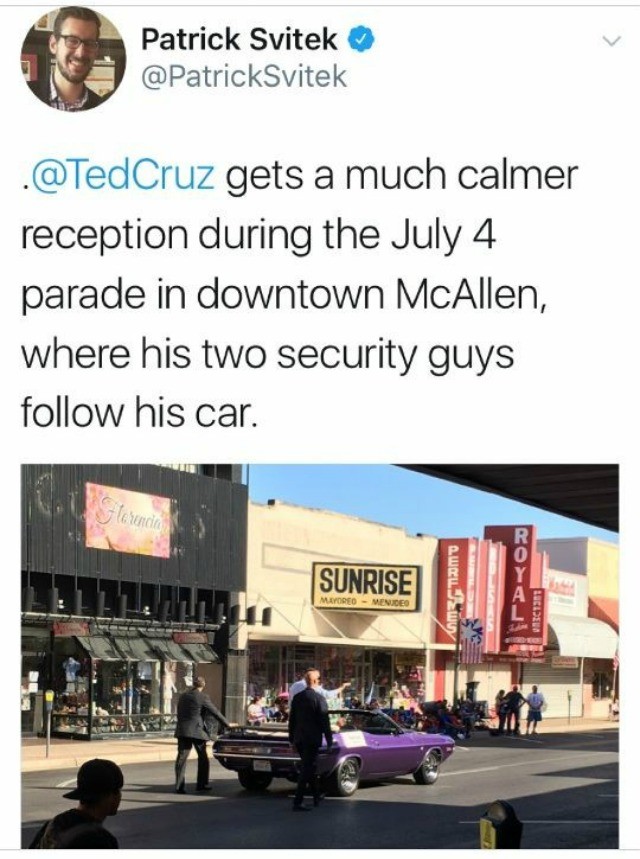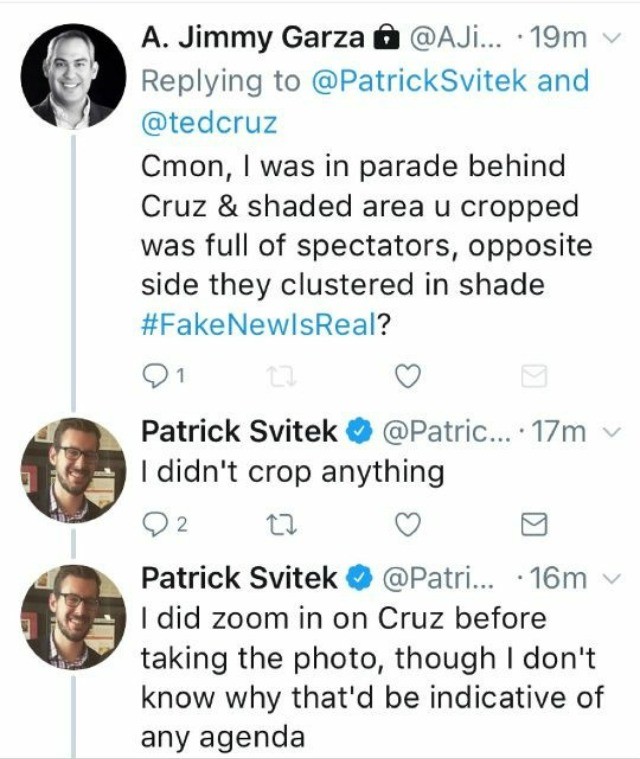 In a similar fashion, ValleyCentral.Com, a local TV station known as KGBT, reprinted the Tribune story and also got an earful on social media from individuals that were in attendance at the event. Jaime A. Vazquez called the article misleading claiming that he was in attendance and Cruz had overwhelming support.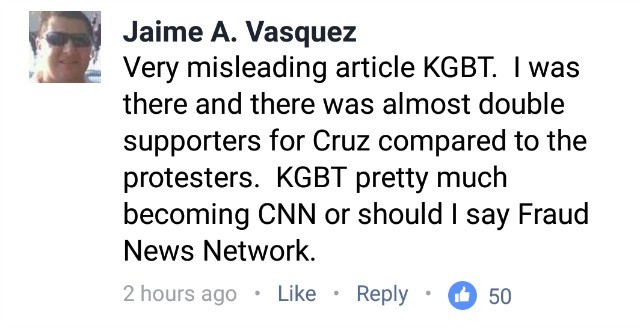 The protesters at the event were not directly opposing the health care issue as the Tribune claimed, but were primarily members of the immigration support group La Union del Pueblo Entero (LUPE). The group has been active in holding protests and was recently widely criticized for supporting the creation of a county-funded taxing district that would lead to higher property taxes. As Breitbart Texas reported, that measure has been shot down by voters, twice.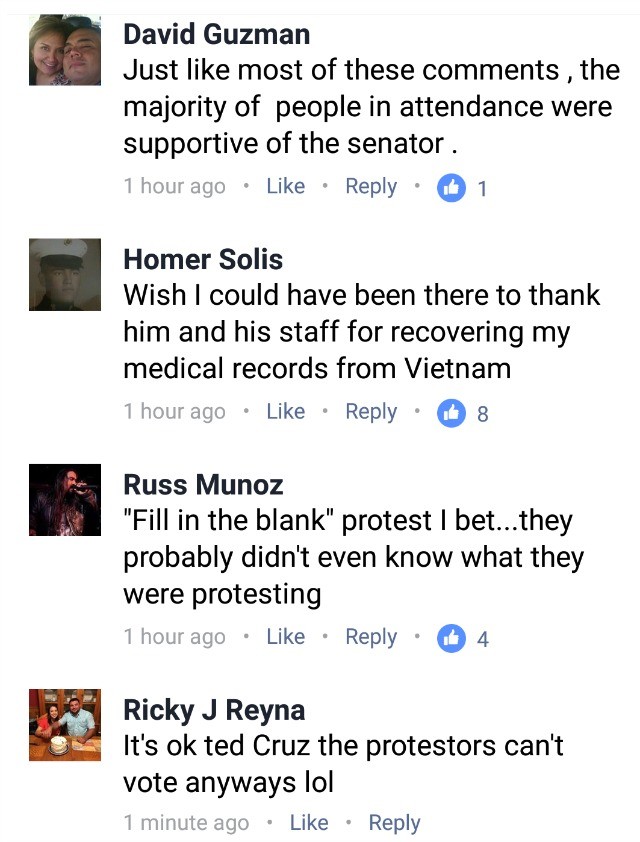 Ildefonso Ortiz is an award-winning journalist with Breitbart Texas. He co-founded the Cartel Chronicles project with Brandon Darby and Stephen K. Bannon.  You can follow him on Twitter and on Facebook.