MONTERREY, Nuevo León — More than seven months have passed since a group of friends traveled from this metropolitan city to Reynosa, Tamaulipas, to cross into Texas for a shopping trip. The group went missing upon their return.
Reynosa is a territory under dispute by two rival factions of the Gulf Cartel, where gun battles and kidnappings are not slowed by the capture or killing of local cartel leaders. The spike in cartel violence has also yielded more highway attacks on civilians as criminals seek additional revenue streams.
For more than 7 months, the relatives of the missing victims have been demanding answers from Nuevo Leon and Tamaulipas authorities as to the whereabouts of 28-year-old Karen Flores Diaz, 31-year-old Luis Alberto Martinez Morales, 33-year-old Yuliana Cecilia Alanis Malacara and 35-year-old Aracelia Aranda Hernandez.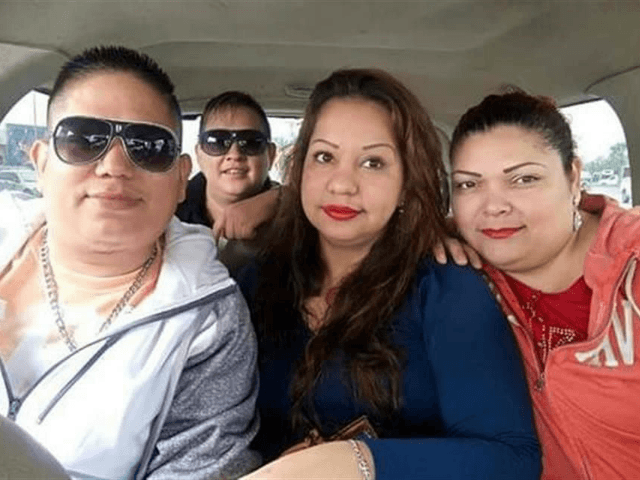 According to a case file from the Nuevo Leon Attorney General's Office, 40-year-old Rosendo Ponce and his wife Silvia Alcocer invited the group to the border to celebrate and go shopping. Case file 2200-2017-CODE1 has since gone cold.
On February 9, the group of missing victims reported to their loved ones through text messages that they would be leaving from a hotel in Reynosa on their way home. The group was riding in a Ford SUV with Nuevo Leon license plates SRL-3233; those messages were the last contact they had.
The Tamaulipas government has remained silent on the case, stating that it is an open investigation into a possible forced disappearance.
Editor's Note: Breitbart Texas traveled to the Mexican States of Tamaulipas, Coahuila, and Nuevo León to recruit citizen journalists willing to risk their lives and expose the cartels silencing their communities.  The writers would face certain death at the hands of the various cartels that operate in those areas including the Gulf Cartel and Los Zetas if a pseudonym were not used. Breitbart Texas' Cartel Chronicles are published in both English and in their original Spanish. This article was written by Tony Aranda from Nuevo León.