NUEVO LAREDO, Tamaulipas — The sister of the two top Los Zetas bosses in Mexico was arrested in connection with the kidnapping of a local businessman.
The Tamaulipas state government announced the arrest of Ana Isabel "N" in Nuevo Laredo following an operation with help from the Mexican military and Federal Police. Law enforcement sources confirmed to Breitbart Texas that "Ana Isabel" is Ana Isabel Treviño Morales, the sister of top Los Zetas boss Miguel Angel "Z-40" and Omar "Z-42" Treviño Morales.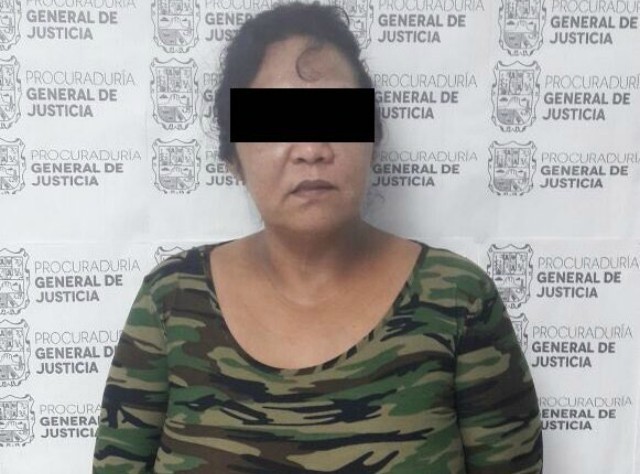 While the two Zeta bosses remain in federal prisons, they are responsible for the growth of the Los Zetas cartel in Nuevo Laredo and their control of criminal activities including drug trafficking, human smuggling, prostitution, kidnapping, and extortion. Los Zetas made their name as one of the most sadistic criminal organizations for their gruesome executions involving beheading, dismemberment, and other tactics.
As Breitbart Texas has reported, Los Zetas is currently undergoing a schism where a faction based in Nuevo Laredo made up of relatives of the Treviño Morales family and their allies took up the name Cartel Del Noreste and are challenging another faction, Vieja Escuela Zetas or Old School Zeta, for control of once vast territories and drug distribution routes.
Ildefonso Ortiz is an award-winning journalist with Breitbart Texas. He co-founded the Cartel Chronicles project with Brandon Darby and Stephen K. Bannon.  You can follow him on Twitter and on Facebook.
Brandon Darby is managing director and editor-in-chief of Breitbart Texas. He co-founded the Cartel Chronicles project with Ildefonso Ortiz and Stephen K. Bannon. Follow him on Twitter and Facebook. He can be contacted at bdarby@breitbart.com.