CIUDAD VICTORIA, Tamaulipas — The discovery of over 100 migrants headed to Texas took place at a military checkpoint just 30 minutes north of Ciudad Victoria, the capital of Tamaulipas. According to information released by Mexico's National Immigration Institute (INM), the discovery became a rescue operation once authorities realized the health conditions of the migrants.
According to immigration officials, the migrants showed signs of acute dehydration and asphyxia leading authorities to rush medical personnel to the scene to provide needed care. The ones that showed the worst signs were 39 underage teens and children, of those, 10 were unaccompanied.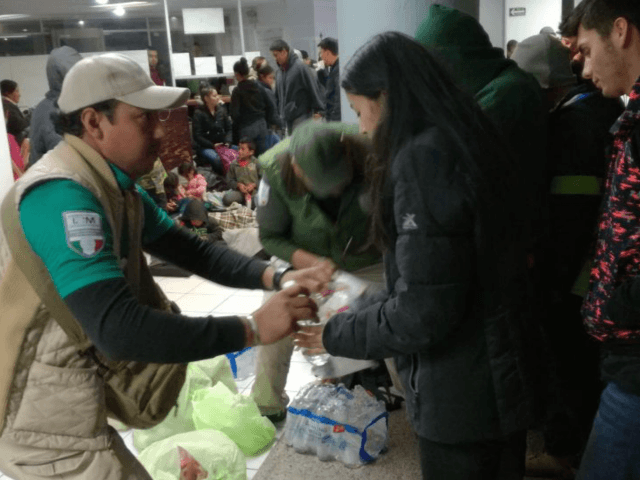 The migrants have been identified as all being from Guatemala, Honduras, and El Salvador. Authorities arrested Mexican nationals Ruben "N" and Orbelin "N" who have been singled out as the drivers and human smugglers.
The suspects claimed to have left the southern state of Chiapas and to have been headed to the U.S-Mexico border. The migrants were taken to Mexico's Attorney General's Office in Ciudad Victoria so INM could contact their respective consulates and carry out their deportations. The suspects were taken to the same building, but are facing federal charges.
Editor's Note: Breitbart Texas traveled to the Mexican States of Tamaulipas, Coahuila, and Nuevo León to recruit citizen journalists willing to risk their lives and expose the cartels silencing their communities.  The writers would face certain death at the hands of the various cartels that operate in those areas including the Gulf Cartel and Los Zetas if a pseudonym were not used. Breitbart Texas' Cartel Chronicles are published in both English and in their original Spanish. This article was written by "Francisco Morales" from Tamaulipas.