MONTERREY, Nuevo Leon — A recent raid by state cops at a luxurious farmhouse is raising red flags after the supposed owner and his armed bodyguards were allowed to leave with only a ranch hand arrested. Authorities seized cash, various Rolex watches, jeweled handguns, and exotic animals.
The raid was carried out by the Nuevo Leon Attorney General's Office in connection with a series of investigations tied to the theft and properties. Authorities arrived at the large ranch in rural Monte Prieto and arrested a gunman who took them to the places where the property owner had stashed four rifles and six handguns. Some of the firearms were gold-plated with other jewelry attached. In addition to the weapons, authorities also found 21 high-end watches including Rolexes, Cartiers, and others plus 10 large jewelry pieces having a combined value of more than $1.3 million. Also found were 30 exotic birds–some are listed as endangered species.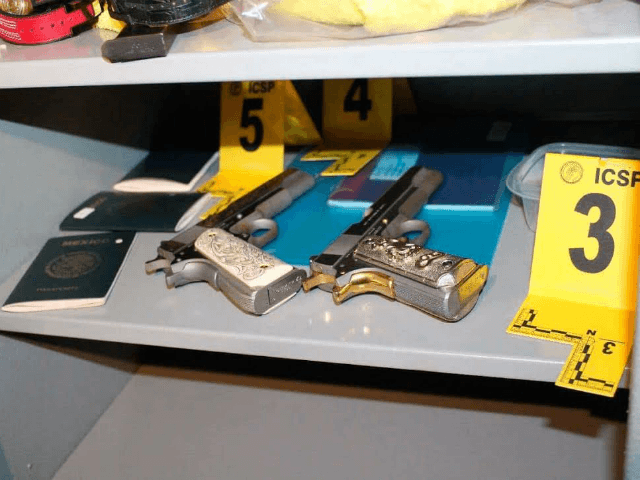 A law enforcement source revealed to Breitbart Texas that Humberto Alanis, the man who investigators believe is the owner, was there at the time of the raid and had his armed security detail with him. For unknown reasons, they were all allowed to leave.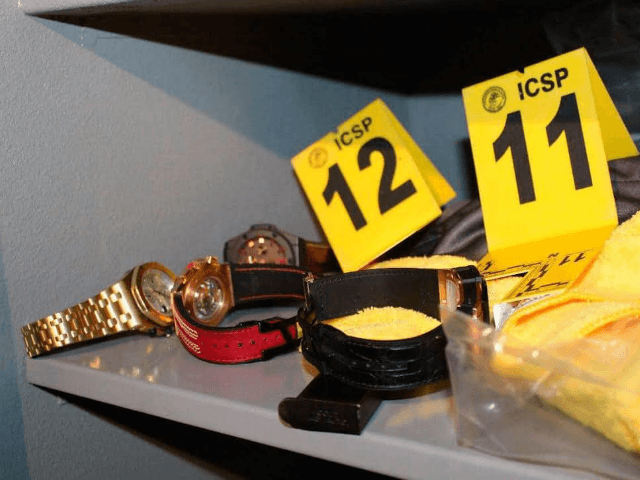 Investigators did arrest a farm hand identified only as 44-year-old "Cruz B." who had an undetermined amount of cocaine on him and a weapon. After the arrest, a state judge released him on bond since he was only charged with basic drug possession. It remains unclear why the man was not charged for his illegal weapon.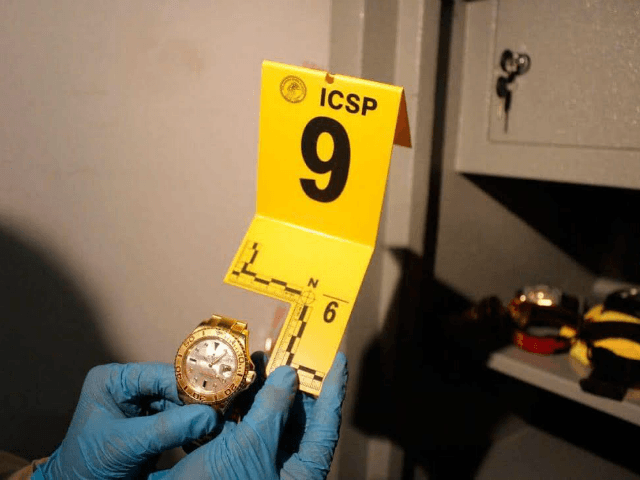 While authorities also took passports, cell phones, and other documents tied to the property and the owner's alleged operations, they have not publicly released his name nor any additional information on the raid. Law enforcement have not officially released any information on the seized weapons or if they have been used in any crimes.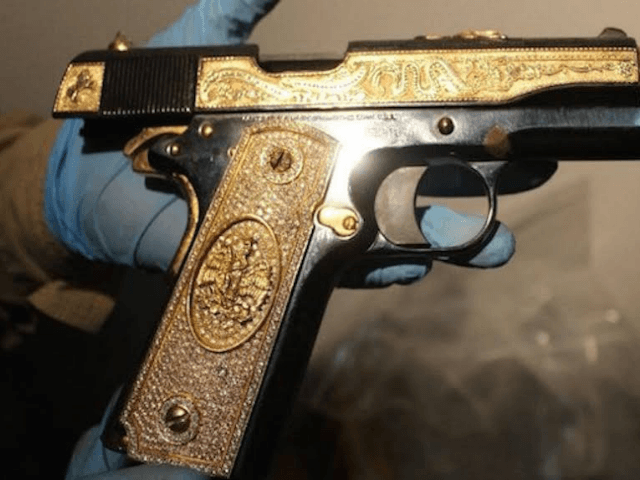 Editor's Note: Breitbart Texas traveled to the Mexican States of Tamaulipas, Coahuila, and Nuevo León to recruit citizen journalists willing to risk their lives and expose the cartels silencing their communities.  The writers would face certain death at the hands of the various cartels that operate in those areas including the Gulf Cartel and Los Zetas if a pseudonym were not used. Breitbart Texas' Cartel Chronicles are published in both English and in their original Spanish. This article was written by Tony Aranda from Nuevo León.