A Catholic bishop in Mexico revealed that he met with the leader a drug cartel that control parts of Guerrero in order to stop the violence in his region. Mexican federal government officials claim to be looking into the matter.
Salvador Rangel Mendoza, the Catholic bishop for Chilpancingo, Guerrero, announced during one of this sermon's that he traveled during the holiday of Good Friday to meet with the local drug lord in an attempt to bring some peace to the area. The meeting comes just three months before Mexico's presidential election where Guerrero has seen the murder of 12 political candidates since 2017.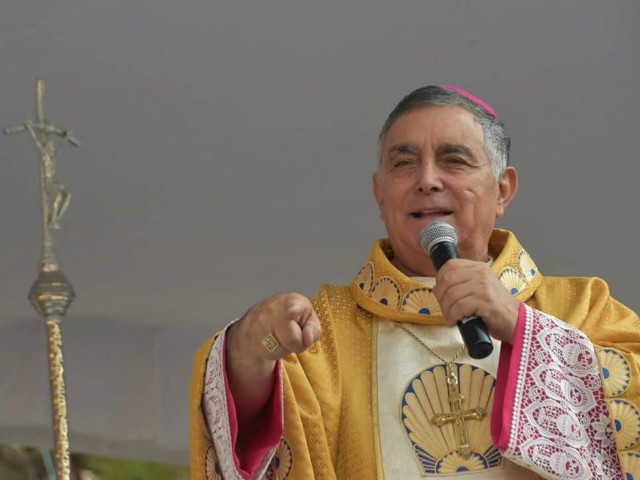 According to Rangel Mendoza, the citizens of the town of Pueblo Viejo paid for his trip by helicopter to the states mountain region where one of the leading cartels in the area has their stronghold. During the meeting, the bishop claimed to have asked him to stop killing candidates, as well as to slow down the violence in the region. He also claimed to have thanked the crime lord for bringing back running water and electricity to the area.
"One (of the drug lord's conditions) is for candidates to not be giving away money to buy votes and to instead fund improvements in the communities," Rangel Mendoza said. According to the leading clergyman, he previously held meetings with cartel leaders to stop the murders of Catholic priests in the area. As Breitbart Texas reported in February, cartel gunmen shot and killed two Catholic priests in the rural areas of Guerrero. The crime remains unsolved.
The mountain regions of Guerrero continue seeing raging violence where various cartels and smaller gangs continue to fight for control of drug production areas. The region is contested by La Familia Michoacana, Guerreros Unidos, Los Rojos, Los Ardillos, Los Tequileros, and El Cartel De La Sierra.
Mexico's Secretary of the Interior Alfonso Navarrete Prida announced that they would be looking into the narco-truce.
Editor's Note: Breitbart Texas traveled to the Mexican States of Tamaulipas, Coahuila, and Nuevo León to recruit citizen journalists willing to risk their lives and expose the cartels silencing their communities.  The writers would face certain death at the hands of the various cartels that operate in those areas including the Gulf Cartel and Los Zetas if a pseudonym were not used. Breitbart Texas' Cartel Chronicles are published in both English and in their original Spanish. This article was written by Tony Aranda from Nuevo León.