REYNOSA, Tamaulipas — Mexican authorities are looking into the discovery of a makeshift cartel incineration site in the border city of Reynosa. What initially appeared to be a pile of tires turned out to be a crude attempt to dispose of the bodies of cartel victims.
The discovery took place along a dirt road that leads to the rural community Retama, located in the outskirts of Reynosa, Mexico. Along that road, in a neighborhood called Almendros, Mexican Army soldiers discovered a body on top of a stack of tires that had been set on fire. The fire failed to consume the body. The victim showed signs of torture and had been shot execution style. A closer search within the stack of tires uncovered two other bodies that had been more severely damaged by the fire. Tamaulipas state authorities have taken over the investigation in an attempt to identify the bodies and investigate the murder.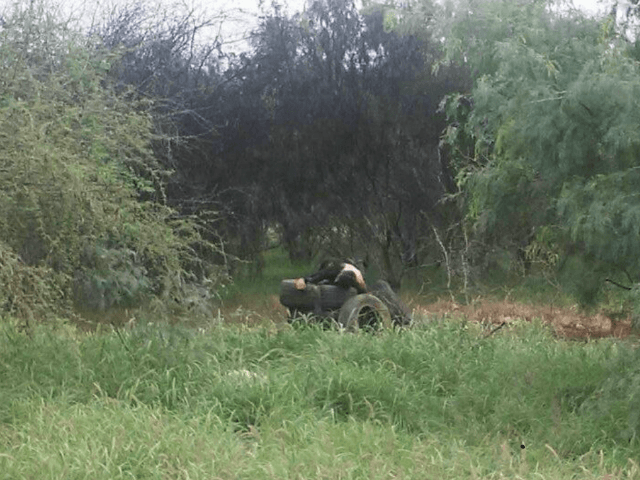 Soon after the discovery of the gory crime scene, Gulf Cartel members from Reynosa took to social media and messaging apps to disseminate a threat against those who had switched sides. The group announced a "limpia," a series of executions, to take place in the near future. Under the leadership of a man identified only as Flako Sierra (Skinny Sierra), the Metros faction of the Gulf Cartel claimed they would go after the rival cartel group members from the cities of Rio Bravo (called Rango Base) and Nuevo Progreso (called 55). These groups sided with the Gulf Cartel faction from the neighboring city of Matamoros.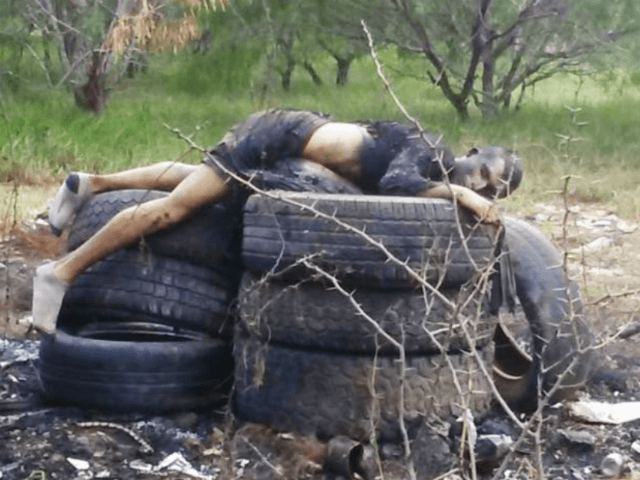 For more than a year, two factions of the Gulf Cartel have been fighting for control of Reynosa and its various smuggling routes. As Breitbart Texas reported, the fighting has led to more than 450 murders directly attributed to the ongoing violence.
Editor's Note: Breitbart Texas traveled to the Mexican States of Tamaulipas, Coahuila, and Nuevo León to recruit citizen journalists willing to risk their lives and expose the cartels silencing their communities.  The writers would face certain death at the hands of the various cartels that operate in those areas including the Gulf Cartel and Los Zetas if a pseudonym were not used. Breitbart Texas' Cartel Chronicles are published in both English and in their original Spanish. This article was written by "A.C. Del Angel" from Tamaulipas.