Cartel Gunmen in Veracruz tortured and killed a top official for Mexico's Federal Police after accusing him of negotiating with a rival cartel. In less than a year, assassins executed three federal police leaders in the coastal state.
The Veracruz Attorney General's Office confirmed the discovery of Reyes Andrés Izquierdo Velázquez's body, the Inspector General for the Federal Police in Jalisco. The 46-year-old victim was found on the highway that connects the towns of La Tinaja and Cosoleacaque. The man was reported missing days earlier by relatives who claimed he was on a personal trip to Veracruz, an area where he was previously stationed. The victim showed signs of torture and was shot execution-style. Next to the body, authorities also found a poster board where gunmen accused the lawman of working with a rival cartel.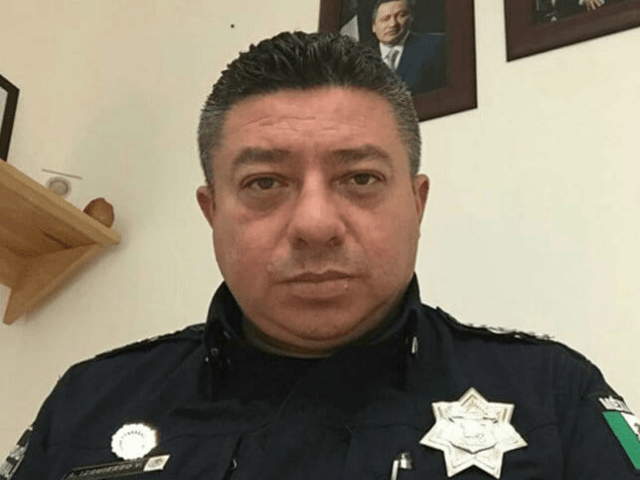 The poster was signed by the Los Zetas faction "Old School" in which they mention their rivals, the Cartel Jalisco Nueva Generación (CJNG), currently in a fight for control of Veracruz.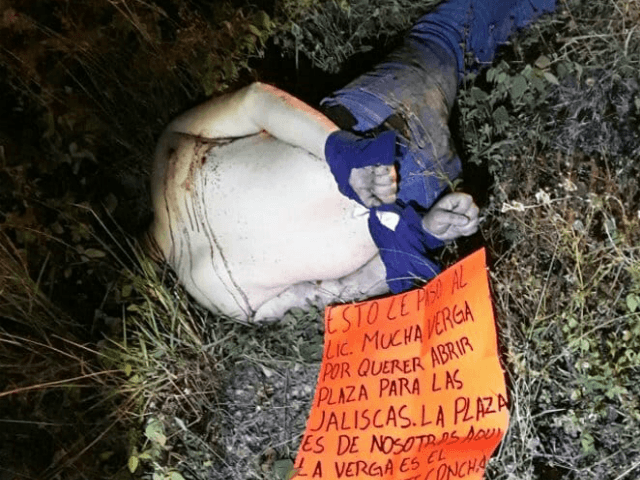 "This happened to a big shot attorney for wanting to open the plaza to the Jaliscas. The plaza is ours, the main one here is commander Concha. Atte. The Old School."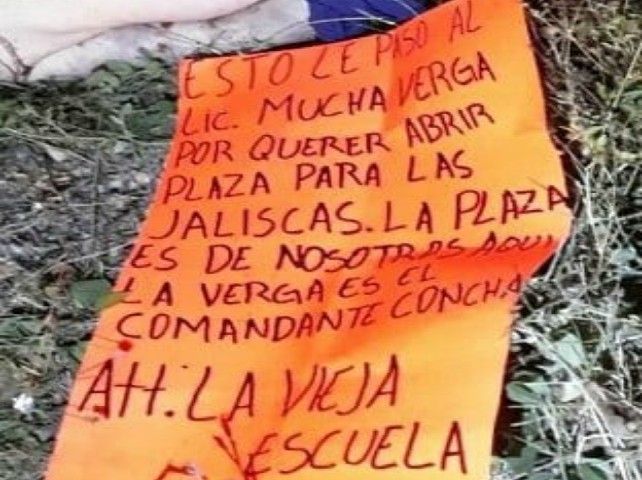 Veracruz is considered a gold mine for cartels since the region is home to one of the main seaports in Mexico and multiple energy plants. 

Izquierdo is the third high-ranking federal police officer to be executed by a cartel in Veracruz in less than a year. In June 2017, a group of cartel hitmen shot and killed Federal Police Commissioner Juan Camilo Castagné Velasco and Inspector José Rigoberto Peña Cárdenas inside a restaurant in La Antigua. In that case, federal authorities detained 10 hit men from the CJNG who are awaiting trial at the federal prison CEFERESO 5.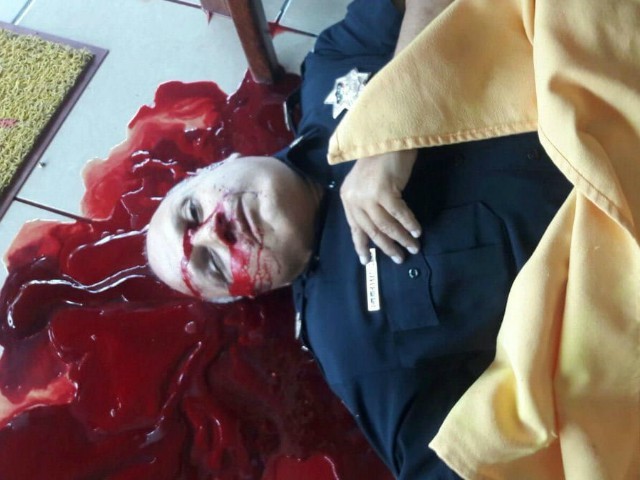 Editor's Note: Breitbart Texas traveled to the Mexican States of Tamaulipas, Coahuila, and Nuevo León to recruit citizen journalists willing to risk their lives and expose the cartels silencing their communities.  The writers would face certain death at the hands of the various cartels that operate in those areas including the Gulf Cartel and Los Zetas if a pseudonym were not used. Breitbart Texas' Cartel Chronicles are published in both English and in their original Spanish. This article was written by Tony Aranda from Nuevo León.