Mexican immigration authorities detained 51 migrants from India walking along a highway near Cancun's airport over the past weekend.
The migrants were spotted along the highway that connects Puerto Morelos to Cancun, Mexico's National Migration Institute (INM) revealed. National Guardsmen first responded to the scene.
The INM agents determined the group was made up of migrants from India and began to provide them with first aid to avoid further dehydration. There was one underage child in the group.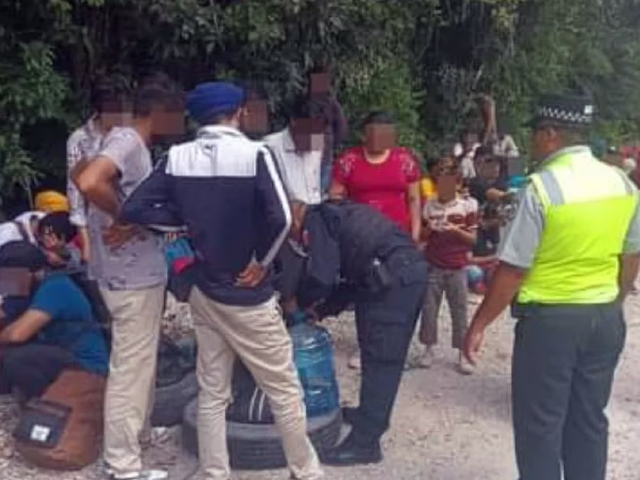 According to INM, the group was not able to prove their legal status in Mexico. It remains unclear if the group entered the country illegally. INM agents typically hand out travel permits or visas to migrants at the southern border as a way to avoid the formation of caravans.
Editor's Note: Breitbart Texas traveled to Mexico City and the states of Tamaulipas, Coahuila, and Nuevo León to recruit citizen journalists willing to risk their lives and expose the cartels silencing their communities.  The writers would face certain death at the hands of the various cartels that operate in those areas including the Gulf Cartel and Los Zetas if a pseudonym were not used. Breitbart Texas' Cartel Chronicles are published in both English and their original Spanish. This article was written by "Williams Cortez" from Baja California.