Few shows illustrate how low the state of popular music has fallen than "American Idol." While AI regularly finds singers of talent, the songs they feature are mostly chestnuts. The show also encourages the type of singing that is more at home on Broadway than in small smoky clubs. The judges put an inordinate amount of focus on vocal pyrotechnics encouraging contestants to test the outer limits of their ranges. The most exciting news to come out of the most recent season is the possibility that Adam Lambert might join Queen, replacing the ill-considered Paul Rogers.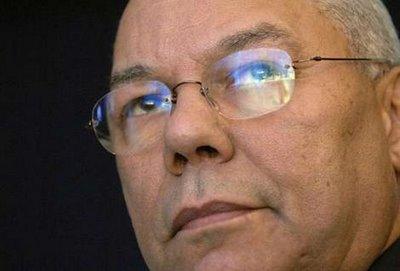 I would love to see Adam Lambert join Queen. I already know all the songs. And that's a problem. Singer/songwriters have been moving off-grid since the nineties. With the demise of the major music conglomerates, innovative talent understands it's up to them to record and release their own material. The internet makes this possible. No one knows the extent of the effect downloading has had on the music industry, but if we are to judge from the reaction, it has been devastating. The Recording Institute Association of America has brought suits against parents whose children illegally download songs.
The music press that used to serve a vast range of interests is dying. No Depression and Blender bit the dust last year. Paste is asking its readers for financial contributions. Rolling Stone and Spin long ago gave up covering innovative grass-roots rock in favor of the ever-dwindling supply of "mainstream" acts. Rolling Stone now resembles an uncomfortable cross between The Nation and Vanity Fair.
The remaining music rags seem to be involved in a conspiracy to cover the same artists. How else to explain the simultaneous cover appearances of such bands as Vampire Weekend, Connor Oberst, and Bat for Lashes? These are the "official," industry sanctioned "edgy artists." Trouble is, all these music venues are waiting for someone else to sanction an artist before they're interested. They are missing the forest for the trees.
The internet and home recording obviate the need for Big Music. Yes, having some edgy TV show choose a song off your record can be a career-maker (The Fray, anyone?), but somebody has to hear that song first and have the power to use it. So let me tell you what's been going on in the pop underground this year. Like last year and the year before it, 2009 is shaping up as one of the most exciting pop music years ever. It's early June and I've been stunned with the breadth and quality of releases thus far.
Campbell Stokes Sunshine Recorder: Makes Your Ears Smile. Andy Morten, formerly of The Nerve and Bronco Bullfrog has recorded a masterpiece of summer pop that is simultaneously simple and liltingly complex. Andy Morten made all the sounds himself. The closest precedent might by the Dukes of Stratosphere (XTC) who donned the mantle of psychedelic warriors to record songs that echoed their inspirations. Morten is an excellent singer and an inspired composer.
Roger Klug: More Help For Your Nerves. Two years ago power pop aficionados were gob-smacked by Bryan Scary's debut which displayed superb musicianship, terrific dynamics and strong songwriting. Last year it was Josh Fix. This year it's Roger Klug whose More Help For Your Nerves opens with "Tinnitus," an ear blast comparable to Greg Pope's "Sky Burn Down." This disc is an embarrassment of riches clocking in at just under an hour with 17 tracks. None of them are throwaways. Klug's mostly a one-man band with inspiration up to his ears and a voice that hints at hidden cabaret chops.
The second song, "Dump Me Hard," announces that this is an artist who's got it going on in every department. Every song is a standout although I would single out "For the Kids" for its bittersweet poignancy. And it's not just verse/verse/chorus/verse. Klug breaks it up as in "About Time" which segues from upbeat pop to exuberant bluegrass before falling back into a hard rock groove. Mental Giant, his music label, is just Klug.
Broken Promise Keeper: Ice Cold Pop. Another one man band. Seldom have I heard such a strong debut of songs. As powerful and memorable as Marshall Crenshaw. Rob Stuart possesses an effortless musicality that affords his songs good bones-the changes, choruses and bridges are both surprising and inevitable. Stuart has a radio friendly voice and the songs segue from one to the next. Superb dynamics-one listen and you're hooked.
The opener "Directions" with its insanely catchy hook contains the lyrics: "Change – new scenery sure would be nice/Change – but before we turn, let's think twice/'Cause when you take that fork in the road/ It helps to know where you're trying to go." Hmmm….
Greg Pope: Pete. Pete's an extended play-seven songs-but they hit with the impact of last year's triumphant Popmonster, which perched at the top of most Ten Best last year. And here's something the music dinosaurs can only dream about: Greg recorded these songs in March and April and the CD, with beautiful cover art, came out in May. This type of inspiration to market in two months occurs because the lone singer/songwriter doesn't have to wait for the suits' approval.
Valley Lodge: Semester at Sea Second release from New York-based rock quartet jangles and buzzes its way from start to finish with delicious hooks, unique vocal choruses and great dynamics. Highly reminiscent of Plimsouls, if slightly more sophisticated.
There is more. Much more. These independent releases are coming at the rate of about four or five a day. That's over a thousand records a year. The music is infinitely better than what Big Music seeks to cram down our throats, yet one will search in vain for any mention of the above bands-or the hundreds of others of similar vein-in the traditional music press. So what's a pop fan to do?
There are numerous websites devoted to power pop. My favorites are Absolute Powerpop, popaholic.com, and of course notlame.com, which in addition to being a label (The Toms, The Well Wishers, The Shazam) acts as a clearinghouse for all these great new bands….
Two notes: A lot of these bands are releasing their CDs in simple cardboard sleeves. You can get all the info you want on the back of one of these, and if the band chooses to print lyrics, such as Fastball, cardboard sleeves come in fold-outs like miniature versions of deluxe LP sleeves, which allow for more art. This is a big step up from the odious plastic jewel box. It's also a big step back. This is the way 45's and LPs used to come.
The second note is that if you contact these artists via their websites, most of them will talk to you. Try e-mailing Gwen Stefani.