There are those in the "Lame Stream Media" who claim the Occupy Wall Street (OWS) Movement is no different than the Tea Party Movement. The two could not be any farther apart.
Unlike the highly dysfunctional OWS Movement, which spread like an incurable STD across the country rife with widely disparate, obscure, and incoherent messages (endorsed by the White House and liberal Democrats), and the stench of the masses of unwashed, America-hating, anti-capitalism hippies, great things can and do happen when passionate, talented, pro-America, pro-military, conservative artists join forces to effect positive change to a culture in dire need of some major "transformation."

[youtube TW-x2YMVJCc Madison Rising – 'Honk If You Want Peace']
That's exactly what attendees at the recent GOPink Women Working for Change conference observed first-hand when they stopped by the BigDawg Music Mafia booth. Our visitors admired some fabulous artwork from members Richard Gibbs, Kate Barnett, and Frances Byrd, enjoyed some great music we were playing from several member artists, and later attended a great listening party for Madison Rising's debut CD Madison Rising and FTR (From the Rightr) Radio's airing of the first-ever weekly top ten countdown of the most requested conservative artists' songs on our new internet radio show, Culture Warriors & The Fan Jam. Thankfully, it appears the OWS movement is fizzling out.
When BigDawg Music Mafia was invited by GOPink to participate in their conference as a sponsor we just knew we needed to be there considering the primary purpose of our mission is to effect positive change in our pop culture. BigDawg Brigade member Reese and I, joined by Madison Rising's manager, Richard Mgrdechian; lead guitarist, Chris Schreiner; and rhythm guitarist, Alex Bodnar; who drove down from New York for the event, had a great time working the BigDawg Music Mafia booth for the 3-day conference.
We spoke with visitors about our mission, gave away free CD Samplers with 19 songs from our member artists, handed out BigDawg buttons and business cards from multiple artists and radio hosts, passed out fliers inviting attendees to the listening party and advertising our new radio shows (more on this later), signed up new members, and raffled off some beautiful liberty art generously donated by member artist Frances Byrd, to raise money to support our favorite non-profit, Project Healing Waters Fly Fishing, a wonderful organization that helps our wounded warriors begin the healing process.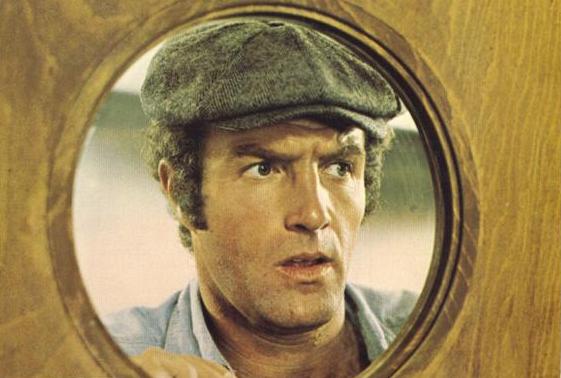 We were especially excited to share with our visitors the great news about how we are broadening our reach by jumping into the internet radio show arena, partnering with Liberty Bell Radio and FTR Radio to bring their listeners two great new weekly shows to help shine a bright light on the amazing talent at our site. We have dubbed this next chapter in our barely-over-a-year-old site 'Operation Occupy Airwaves.'

BigDawg's Music Hour, which debuted Nov. 5, is a fun, fast-paced, entertaining show aired every Saturday at 10 a.m. EST and Sunday at 11 a.m. EST on Liberty Bell Radio. Each week listeners are introduced to five amazing songs from our very talented artist members in the first half hour with hosts Matt and Reese who bring every song to life with the story behind each one. They spend the second half-hour chatting with a featured guest artist from BigDawg Music Mafia. I had the great honor of being their first guest artist and primarily focused on how and why Andrew (BigDawg) and I (both retired vets) launched BigDawg Music Mafia. Madison Rising's lead singer, David Bray, who is also a vet, was their guest artist for their fabulous Veteran's Day Tribute show. Their debut show was such a hit with one of our terrific bloggers, Candi Goldman, that she wrote about the effect the show had on her … correction … her puppy named Patton wrote about how the show affected her. Yes, the show's very first review was from a dog's perspective, appropriately called Patton's Point. How cool is that?
Culture Warriors & The Fan Jam, produced and directed by BigDawg Andrew and hosted by yours truly is the internet's only top ten count-down of great, original music by conservative artists. Fans determine which songs we play by emailing their requests to fanjam@bigdawgmusicmafia.com for their favorite song(s) and may request up to ten songs or cast all ten "votes" for one song. It is not necessary to be a member of our site to send in requests but the artists must be members. Our debut show on Nov. 10, however, was not a top ten count-down but was, instead, a Veteran's Day Tribute show which coincided with the Marine Corps' 236th Birthday and was very well-received. Each show closes with Chip Murray's wonderful song Tip Jar which has such a great message and leaves the listeners with the same good vibe we all used to get from the "Cheers" TV show theme song. The Fan Jam countdown airs at 9 p.m. EST Friday nights on FTR Radio and replayed on Liberty Bell Radio on 6 p.m. EST Saturday and again at 8 p.m. EST Sunday. Archived shows can be accessed for free on our site any time and are posted every Sunday night. UPDATE: Culture Warriors & The Fan Jam has a new start time every Fridays on FTR Radio at 9 p.m. EST.
Both shows afford listeners the opportunity to chat with the show hosts and fellow 'BigDawgers' in the Culture Warrior Chat Room which adds a fun, interactive experience for all who tune in – a virtual BYOB listening party. We are thrilled to see that our average daily site traffic has practically doubled in just the few weeks since we launched the new shows thanks to fabulous keyboard warriors like Candi Goldman and Larry Bethea and several of our other wonderful members who are helping us spread the word through their blogs and social networking sites.
It is the fabulous talent being showcased that has more and more fans tuning in to the shows each week (and often times for the replays). During the listening party at the GOPink conference, Madison Rising members heard one of their great songs, "In the Days That Reagan Ruled" (which fans can download for free) debut at #7 in our first Culture Warriors & The Fan Jam top ten count-down. This week they moved up 4 spots to #3. Will they take the #1 spot next week? You'll have to tune in to find out!
We just love this depiction of Madison Rising by Conservative Daily News' official political cartoonist and fellow BigDawger, A.F. Branco: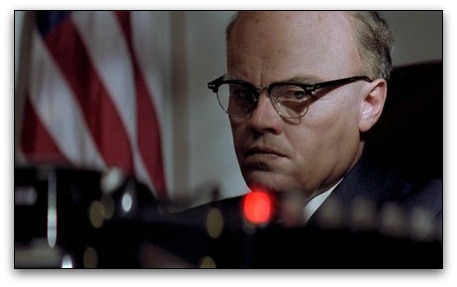 Conference attendees got the chance to meet and snap photos with Madison Rising at their CD listening party Friday evening and enjoyed watching their new videos. They truly do bring great rock music back into the forefront of popular culture. As their website says:

"With songs ranging from the lyrically powerful and guitar heavy opening track "Right To Bear," to the hauntingly epic sounds of "Honk If You Want Peace," to the beautiful violins and cello of "Hallowed Ground," it is clear that this band is on a mission to not only make great music, but to also send a message that American culture is alive and well. The songs represent the best elements of modern American society and the characters are replete with individuality, intelligence, gratitude and ambition. Madison Rising is the quintessential American band."
They just played their debut NYC gig at The National Underground to a packed house. Their manager, Rich, posted on his FaceBook page "We KILLED IT at the National Underground in NYC tonight!!! Room was packed. People were coming in off the streets to hear us."
No, the OWS protestors are nothing like conservative activists. While OWS protesters are busy hurling fecal and urine bombs at police officers, vandalizing public and private property, raping women in tents, selling drugs and shooting up, hurling anti-Semitic slurs, stealing each others' laptops and iPads, defecating on police cars, burning the American Flag, getting arrested in the thousands, and the list goes on…"God bless them", the amazing Culture Warriors at BigDawg Music Mafia are ramping things up and we could not be more proud.
We are truly blessed by all the new partnerships forming and collaborations taking place on several cool new projects and upcoming local and national events to bring pro-American, pro-military ideals back to the forefront to include our new joint-ventures with Liberty Bell Radio and FTR Radio enabling us to bring the great music of our members to a wider audience via the "internet airwaves." The dedication, innovation, spirit of cooperation, and good will between our members is what makes being at our site feel like "home" and is emblematic of American exceptionalism. That's just how us conservatives roll (as "frightening" as that may be).
As BigDawg likes to say: "The only true rebels in the artistic community today are conservatives."
Operation Occupy Airwaves has begun. We invite you to join us. No tents required.