Wachowski's 'Jupiter Ascending' Delayed 7 Months – February 2015
With Warners' promotion machine already in second gear (but not 5th), the movie predicted to be the biggest flop of the summer has been delayed for 7 months just 7 weeks before its original July release date. The studio claims the special effects weren't ready.
Whatever the reasoning, this was a smart move. Even movies with all kinds of positive buzz ("Godzilla," "X-Men") are under-performing this summer. Movies with bad buzz are simply being murdered ("Blended," "A Million Ways to Die in the West").
Though no one has seen anything more than the "Jupiter Ascending" trailer, the buzz is almost uniformly bad.  The Wachowskis haven't directed a universally respected film since "The Matrix" 15 years ago and the "Jupiter" trailer stinks of bloat, self-importance, and … Spock ears.
My guess is that along with the special effects, Warners will do more than just a few tweaks to their marketing campaign.
"Jupiter" would have faced "Sex Tape," the animated "Planes: Fire and Rescue," and the horror sequel, "Purge: Anarchy" — as well as the second weekend of "Dawn of the Plant of the Apes."
Variety says that the new February 2015 date pits the $150 million sci-fi epic against Johnny Depp's "Mortdecai" and Jeff Bridge's "Seventh Son."
Like I said, whatever the reasoning, Warners made a smart move.
Ouch: May Box Office Down Double-Digits In 2014
Despite characters like Godzilla, Spider-Man, Wolverine and Adam Sandler, the all-important summer season has started off with a limp thanks to May box office revenues collapsing a full 12% over last year  to their worst level since 2010.
2014 as a whole is still pacing ahead of 2013, but not by much, and what had been a 8% – 12% lead is now down to 2.6%.
This can't be blamed on too many blockbusters stepping over one another. Nor can it be blamed on lightning in a bottle in the form of last year's smash "Iron Man 3." This is a 4 year decline.
July could be worse. Tom Cruise's "Edge of Tomorrow" (Friday) is not tracking well. Other than that, the only assured blockbusters are "How to Train Your Dragon 2" (July 13) and "Transformers: Age of Extinction," but the Michael Bay four-quel doesn't land until the end of the month on the 27th.
"22 Jump Street" (July 13) will do well. But comedies gross like comedies. Other than that you have director Clint Eastwood's iffy "Jersey Boys" (July 20) and the even iffier "Think Like a Man Too" (July 20).
Price Waterhouse: Film Biz Growth Depends On Streaming Boom
By 2017, the film business is expected to grow by $8 billion. That's a snappy headline and overall good news but that $8 billion represents about 3.5% annual growth. You could do better investing in some safe stocks or even a money market account.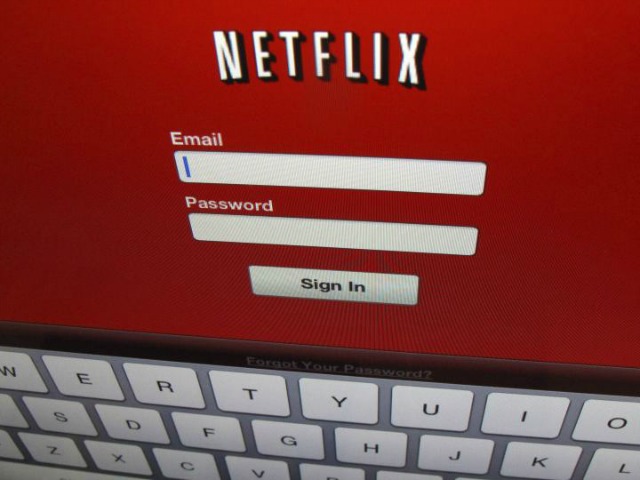 In order to grow even that much, Price Waterhouse says revenue from streaming services such as Netflix, Amazon, and Hulu will have to climb 27.2% annually, which is their estimate.
Sales of movie tickets are expected to remain flat. By 2017, admission will have only increased 1.3% per year.
One question I would love to ask Price Waterhouse is why they expect streaming services to boost the film business by almost 30% per year. Remember Price Waterhouse is looking only at the film business, not the entertainment business in general. Netflix, Hulu and the rest are doing just fine without spending added billions on movies. Television series seem enough for customers who probably feel they can see movies cheaply through Redbox or pay-per-view.
Does Price expect Netflix, Amazon, and Hulu to dramatically beef up their movie libraries?
DVD sales continue to crater:
The laggard in the worldwide film business, not surprisingly, is physical rental and sell-through home entertainment products, the combined revenue of which will sink from $38.197 billion in 2013 to $31.341 billion in 2017, a 4.9 percent decrease annually.
A tipping point in U.S. home entertainment will occur in 2016, when the combined revenue from PPV, VOD and OTT will surge past physical DVDs and Blu-ray discs for the first time, though that won't be the case worldwide.
The worldwide tipping point, though, will occur in 2014, when the box office will generate more revenue than physical home video for the first time since PwC began publishing its annual report 14 years ago.
A lot more here.
Jonah Hill Now Groveling After Calling Photographer a "Fa*got"
"22 Jump Street" star Jonah Hill continues his Apology Tour…
—
—
…which started yesterday on the Howard Stern Show and continued to last night's "Tonight Show."
"And in response, I wanted to hurt him back, and I said the most hurtful word that I could think of at that moment."
He went on to add, "I didn't mean this in the sense of the word, you know? I didn't mean it in a homophobic way … I think that, um, that doesn't matter. How you mean things doesn't matter. Words have weight and meaning, and the word I chose was grotesque. And, you know? No one deserves to say or hear words like that."
"I don't deserve or expect your forgiveness, but what I ask is that at home; if you're watching this, and you're a young person especially; if someone says something that hurts you or angers you, use me as an example of what not to do, and don't respond with hatred or anger. Because you're just adding more ugliness to the world."
Good God.
The fear The Gaystapo has put in people is sickening. I have no doubt Hill is sorry, and there's nothing wrong with apologizing. But this is like listening to a hostage talk as he blinks a Morse code that says, "please-please-please, fascists at GLAAD, don't destroy my career."
There are dignified apologies that can earn respect and undignified apologies that reek of fear and pandering.
Be a man, Jonah.
Sadly, Jonah knows that GLAAD and all kinds of Hollywood execs will only forgive (and hire) him if he serially humiliates himself. To them, this is about flexing their POWER, not right and wrong.
Will Smith Joins left's Attack On NFL
The Left's attack against one of the last remaining conservative and patriotic institutions in America marches on:
Will Smith is ready to tackle the NFL's concussion problem as he is in talks to star in the untitled drama based on the GQ article "Game Brain" for Scott Free and Sony. …
The untitled feature is one of a handful of Hollywood projects revolving around the concussion problem in the NFL taking shape in the industry. Parkes/MacDonald Productions are developing a project based on the book "League Of Denial: The NFL, Concussions And The Battle For Truth" and Isiah Washington is set to star in the indie drama "Game Time Decision," both of which focus on the concussion issue.
If  people in Hollywood and the media truly cared about injured and exploited athletes, they would go after boxing, which is the Wild West compared to the NFL. On top of the physical dangers, countless athletes (most of them minorities) are exploited, used, robbed, and thrown away every single day.  
But the NFL is about a hundred times more popular than boxing. Football is also patriotic and masculine, and therefore affects the culture in a way anathema to a Left that won't be happy until every man in America is a murse-carry metrosexual who looks and acts like Captain Jack Sparrow.
Quick Hits:
'Chronicle' Director Josh Trank to Direct 'Star Wars' Stand-Alone Film
Sparkly Vampire to Play Indiana Jones
Cancer Drama Predicted to Beat Tom Cruise This Weekend
Montgomery Clift made his screen debut opposite John Wayne in the great Red River
Millennium Falcon Will Be in New 'Star Wars'
Send tips, requests to jnolte@breitbart.com
Follow  John Nolte on Twitter @NolteNC