Walmart sparked outrage on social media Monday after they featured plus-size Halloween costumes on their website under the "fat girl costumes" category. 
This is apparently what people were looking at this morning when they typed "fat" into the store's search engine:
After a whirlwind of controversy, relentless Twitter users blasted Wally World because they used the word "fat" rather than plus-size before their "sexy maid" and "sexy flapper" holiday costumes. 
There was so much controversy surrounding the incident that "#fatgirlcostumes" was a trending hashtag. Below is an example of Walmart's current situation:
Someone's getting fired @Walmart #FatGirlCostumes pic.twitter.com/uzSMay4zLM

— TexasMom (@TexasM0M) October 27, 2014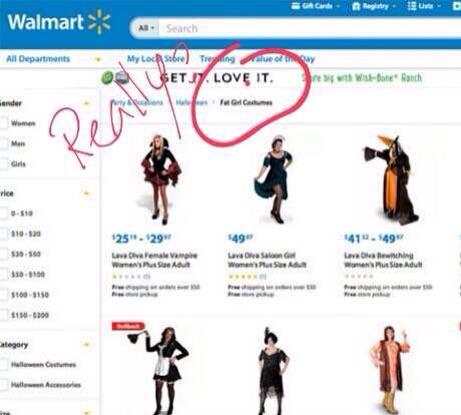 Too many girls put pressure on themselves to be thin & "picture perfect". Walmart should be absolutely ashamed. #FatGirlCostumes? #Disgusted

— Erin Elizabeth (@KeepCalmAndDMB) October 27, 2014
Another reason not to shop at Walmart #FatGirlCostumes

— Amy Lawrence (@ALawRadio) October 27, 2014
One woman actually took advantage of the publicity failure and decided to self-promote.
Well, as long as we're talking about #FatGirlCostumes, why not check mine out instead of bothering with @Walmart. pic.twitter.com/XOdfDmpjOy

— Cat's Closet (@FrauCatsCloset) October 27, 2014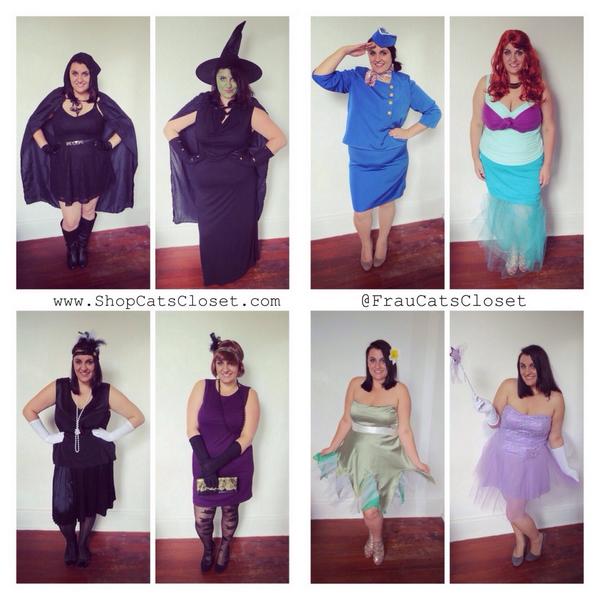 Walmart issued an online apology in the midst of the crisis: 
"This should have never been on our site and we apologize. We quickly removed it and made sure to not let it happen again," they wrote.
According to ET, the corporation has been apologizing all day via the Twitter handles "@Walmart" and "@WalmartNewsroom". 
Furthermore, people continued to search for "fat girl" costumes on their site, but eventually no results were to be found. Trick or treat?