British born Islamic State (IS) terrorists have hacked into the e-mail accounts of government ministers, in a sophisticated spying operation linked to a plot to assassinate politicians and members of the Royal family.
IS targeted the accounts of some of the government's most senior ministers, including the Home Secretary Theresa May. The plot was uncovered by GCHQ and the The Telegraph learnt of their investigation back in May, but agreed to keep the information secret until the operations were concluded.
The plot's ringleaders were assassinated in drone strikes last week, so the paper has now released the information. Reyaad Khan, 21, from Cardiff was killed in an unprecedented RAF drone strike – the Prime Minister said it was the first time Britain's Forces had directed an attack against one of its own citizens while not at war. He was said to be plotting "depraved" attacks on the British mainland.
A US drone took out Junaid Hussain, 21, a few days later. He was a notorious hacker who was jailed in 2012 for hacking Tony Blair's accounts. He fled to Syria along with Sally Jones, 45, his Muslim convert, ex-punk rocker, jihadi wife and rose up to number three on the US military's "kill list."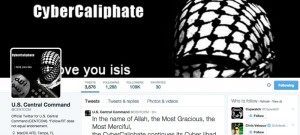 Hussain is thought to have been leading the hacking operation, which is also believed to have been behind the jihadist hacking group called "Cyber-Caliphate" who took control of a Pentagon Twitter account in January.
Sensitive information such as the movements of the royal family, official government business and even state secrets may have been compromised in the attack. A plot to bomb the Queen at a Second World War memorial was uncovered in August.
Government cyber security has since been tightened up and ministers have been encouraged to change their passwords.
Nigel Inkster, an expert from the International Institute for Strategic Studies (IISS), said that jihadist groups such as IS were "working hard to acquire cyber capabilities that potentially take things to the next level."
He told The Telegraph: "What we've seen in the UK thus far is mainly activity that's been inspired by Islamic State rather than directed by it. What this would seem to suggest is an effort to pull things together and try to utilise intelligence about specific events with the willingness of people located in the UK to take action on behalf of IS."
The news comes as IS are threatening to smuggle thousands of terrorists into Europe, and extremists disguised as refugees have been captured on Europe's borders.