Each year for the last eight years I have convened a panel to compile a list of the Top 100 Most Influential People on the Left. This year our panel was comprised of a Member of Parliament, a local government leader, a former Labour special advisor, a left of centre journalist, and a left wing historian.
The first half of the list contains no fewer than 28 new entries.
In comes the editor of the Morning Star, Ben Chacko, the odd Corbyn supporting new MP like Clive Lewis plus a whole host of his new entourage, represented in this half of the list by his new press officer Kevin Slocombe and his deputy chief of staff, Anneliese Midgley.
Tomorrow, we'll reveal who's on the top of the list.
---
51.

(+19)

Dan Jarvis
Labour MP for Barnsley
Labour's lost leader. Had he run for leader this time he may have made a much bigger impression than the three candidates who lost. His reluctance to serve under Jeremy Corbyn may position him well for any ensuing contest.
52.

(+3)

Caroline Lucas
Green MP for Brighton Pavilion
Lucas did well not only to retain her seat but to massively increase her majority. She has clearly become frustrated by Natalie Bennett's leadership, or lack of it, and it's possible that by the time 2020 comes around she will be back in the leadership.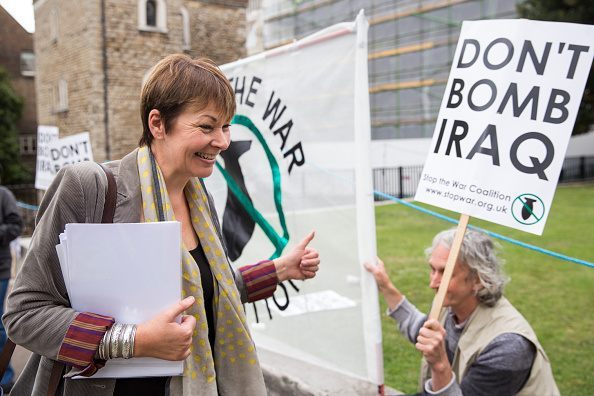 53.
(NEW)

Anneliese Midgley

Deputy Chief of Staff to Jeremy Corbyn
Some might say her previous position at UNITE gave her more influence than her new job, but we would beg to differ. She could become a leading player if things work out right for her.
54.
(-30)

Tristram Hunt

Former Shadow Education Secretary
The next twelve months will determine whether Hunt can skilfully lead the anti-Corbyn forces in the Labour Party. If he doesn't he may well drop out of this list next year, and who knows, even decide to stand down from parliament and go back to academia and books. Who could blame him?
55.
(NEW)

Jim Kennedy

Chairman of Labour's NEC

The man who announced Jeremy Corbyn's victory, his position confers influence over the voluntary party. But can he unite the different factions on the NEC and present a united front?
56.
(NEW)

Mhairi Black

SNP MP for Paisley & Renfrewshire South

Can Black live up to her maiden speech? She could play a massive part in Scotland's political future over the next forty or fifty years. A lot of eyes are on her.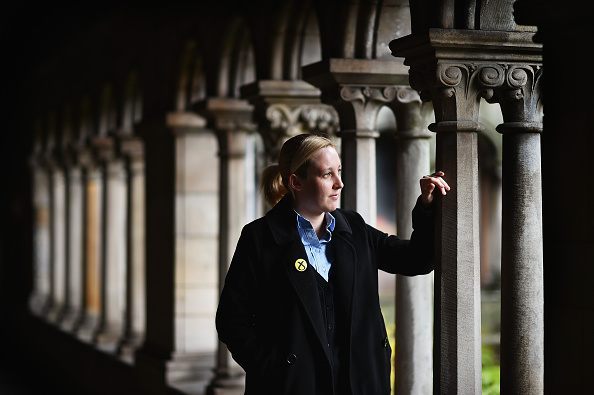 57.
(+10)

Jason Cowley

Editor, New Statesman

Cowley has been considered more of a literary specialist than a political one, but his skilful steering of the New Statesman has resulted in the magazine and its website becoming a required political read across the spectrum.
58.
(-13)

Helen Lewis

Deputy Editor, New Statesman

Lewis's profile is gradually on the rise and she is considered one of the more balanced and thoughtful commentators on the centre left.
59.
(NEW)

Jenny Formby

Political Director, UNITE

It could be argued that Jenny Formby is of even more significance than her general secretary given that she can fund political campaigns across the spectrum and influence candidate selections. Commentators will be looking for early signs of Unite-inspired defections.
60.
(NEW)

Katherine Viner

Editor, The Guardian

Given that with the exceptions of Owen Jones and Seaumas Milne most of the Guardian's writers are way to the right of Corbyn & McDonnell it will be interesting to see how the Guardian's new editor steers her newspaper through some choppy political waters.
61.
(NEW)

Jon Lansman

Editor, Left Futures

Commonly known as Jeremy Corbyn's conscience. Unlikely to be awarded a formal role, his job will to try to keep Corbyn to his left wing roots.
62.
(NEW)

John Swinney

SNP Deputy First Minister of Scotland

Swinney has bounced back role following his lacklustre period as leader. Like his leader he has a well developed sense of humour and provides the ballast in the SNP's Edinburgh leadership.
63.
(NEW)

Angus Robertson

Leader of the SNP in Westminster

Each week he has two questions to David Cameron at PMQs. So far he hasn't made a huge impact in this role, but as leader of the SNP in Westminster his influence can only grow.
64.
(+11)

Lord David Sainsbury

Philanthropist & Labour donor

A man totally out of sync with the current Labour Party it's unimaginable he will continue to donate to the national party. Instead, he will concentrate his munificence on Progress and the In campaign.
 65. 
(-6)

Kevin Maguire

Assistant Editor, Daily Mirror

Having grown thoroughly disillusioned with Team Miliband it will be interesting to see how Maguire adapts to the Corbyn leadership.
66.
(-36)

Keith Vaz

Chairman, Home Affairs Select Committee

Rarely off the airwaves, Vaz won his select committee chairmanship re-election with ease and will continue to be one of Labour's most visible faces and recognisable voices on the media.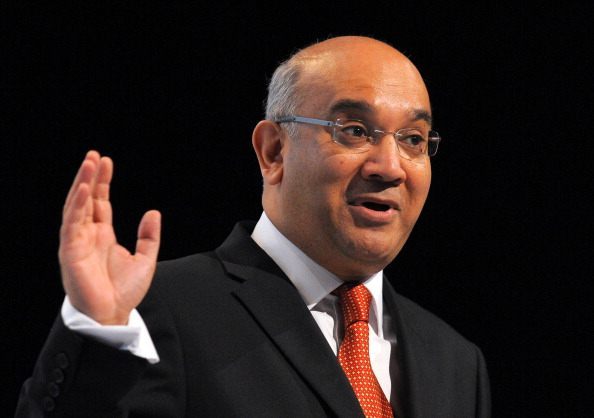 67.
(-45)

Jon Cruddas

Labour MP for Dagenham

A seemingly permanent 'nearly man' who always seems reluctant to take on any position of responsibility. He'll need to buck up his ideas if he to be on this list next year.
68.
(NEW)

Luke Akehurst

Secretary, Labour First

One of the most talented Labour people never to have become MP. His Labour First group is gaining in influence and he may be a key figure in uniting the right of the party.
69.
(+24)

Chris Bryant

Shadow Leader of the House of Commons

A great survivor, if Chris Bryant could learn to tape up his mouth from time to time he would be a serious player. There's a deeply serious politician inside a brain that too often looks for the one liner.
70.
(-12)

Mark Serwotka

General Secretary, PCS

A very popular union leader. Serwotka has courageously struggled with his health in recent times but remains one of the most influential people in the trade union movement.
71.
(NEW)

Mick Cash

General Secretary, RMT

Cash has had a difficult act to follow, but Bob Crow would have been proud of him with the number of strikes the RMT continues to call. Will they now reaffiliate to the Labour Party? That's a key decision for Cash to consider.
72.
(NEW)

Kevin Slocombe

Press Secretary to Jeremy Corbyn

Former head of comms at the Communication Workers Union, Slocombe has an unenviable job. His lack of experience with the lobby may be telling, and according to one of our panel his main danger will be becoming the story himself.
73.
(NEW)

Paul Mason

Economics Editor, Channel Four News

Has had a very good year with Channel Four News bringing his unqiue brand of economics commentary to a new audience. A journalist, who, while clearly on the left, manages to engage with people across the spectrum.
74.
(-23)

Simon Danczuk

Labour MP for Rochdale

One of Labour's most high profile backbenchers and a leading campaigner against child abuse. Annoys some of his colleagues and Labour members with his willingness to speak his mind, often against party policy.
75.
(-7)

Alan Johnson

Former Home Secretary

The best leader Labour never had? Sadly for Labour his time has been and gone, but he remains in this list as he will be chairing Labour's 'In' campaign in the euro-referendum.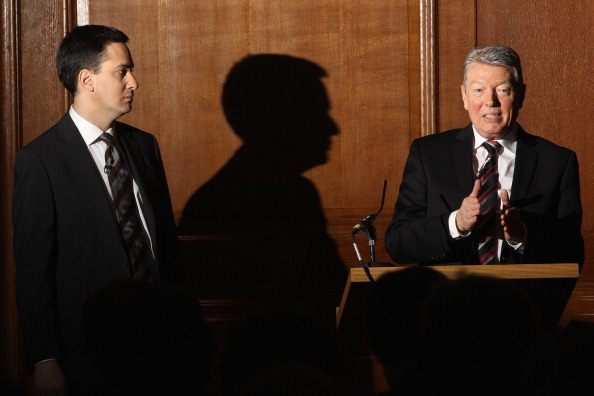 76.
(-4)

Richard Leese

Leader of Manchester City Council

A shoo-in as Labour candidate for mayor of Manchester, assuming he actually wants the job. One of the few local government leaders with a profile.
77. (-) John Mills
Chairman of JML & party donor
Mills will be a key player in the Euro referendum debate. Contrary to reports he has not ruled out donating to Labour under Corbyn, but it's clear he is unhappy with the direction the party has taken.
78.
(NEW)

Lloyd Embley

Editor, Daily Mirror

The Mirror is experiencing something of a renaissence, even if the circulation figures might not reflect it. It is now in a position to influence Labour in a way that was impossible under Blair and Brown.
 79. 
(NEW)

Matt Wrack

General Secretary, FBU

Wrack has provided good leadership to his members in the dispute with the government over pay, conditions and pensions, and unusually, he's got the public on his side.
80.
(-33)

George Galloway

Respect London mayoral candidate

Galloway's profile remains high and he has returned to the airwaves on LBC with some cover work. Is his aim now to rejoin the Labour Party, and if so, will he withdraw from the London mayoral race? It can't be ruled out.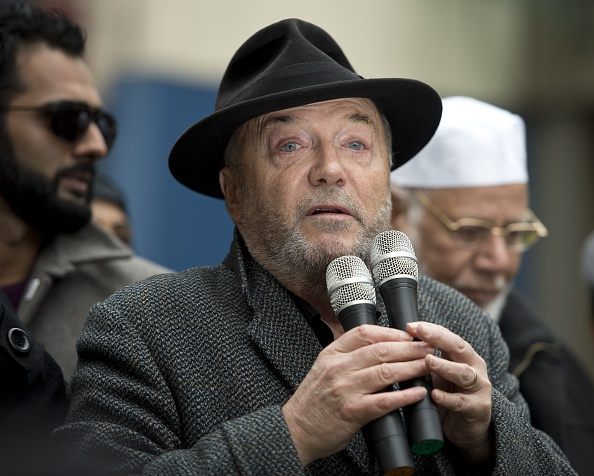 81.
(NEW)

Baroness Angela Smith

Labour leader in the House of Lords

The role of Labour leader in the House of Lords will be crucial in the parliament and Smith is likely to forge many alliances with the LibDem group and crossbench peers in order to inflict embarrassing defeats on the government.
82.
(-23)

Jonathan Ashworth

Shadow Minister without portfolio & NEC member

Without a proper policy portfolio, Ashworth is likely to take on the role as Minister for the Today Programme and take over the mantle of 'attack dog'.
83.
(NEW)

Pat McFadden

Shadow Europe Minister

The consensual McFadden will do well to keep labour united on Europe, and it's rumoured he negotiated a hard bargain with Jeremy Corbyn before accepting the job.
84.
(NEW)

Vernon Coaker

Shadow Secretary of State for Northern Ireland

As Yvette Cooper's representative on earth, many were surprised when Coaker accepted a shadow cabinet demotion from defence. But he's nothing if not a loyal Labour party trooper.
85.
(NEW)

Will Straw

Executive Director, In Campaign

Straw has bounced back from his election defeat in Rossendale & Darwen and will have a high profile over the coming two years leading the In Campaign in the run up to the Euro-referendum.
86.
(-33)

Yasmin Alibhai-Brown

Columnist, The Independent

A surprising drop by our panel considering she's had two books out this year, both of which have received critical acclaim. Always feisty, never knowingly uncontroversial, she remains a marmite character for people across the political spectrum.
 87. 
(NEW)

Sian Berry

Green Party London mayoral candidate

She will hope to improve on her performance as mayoral candidate in 2008, when she got only 3.15% of first preferences, but how far will the London green cause be hit by former green voters who defect to Jeremy Corbyn's Labour?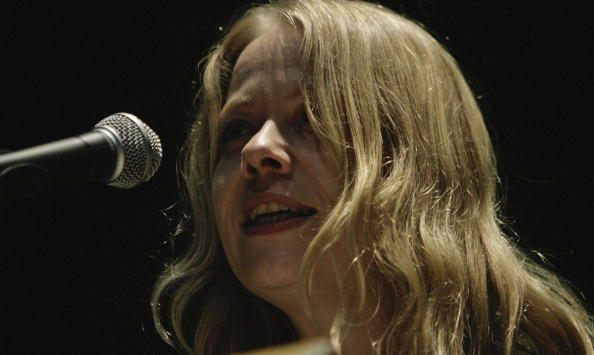 88. 
(-55)

Nick Pearce

Director, IPPR

The IPPR has been seen as Labour's think tank, but will their pseudo-Blairite stance count against them with the new regime?
 89. 
(NEW)

Clive Lewis

Labour MP for Norwich South

Articulate and eloquent, Lewis is seen as one of the left's bright hopes for the future. An ex soldier who served in Afghanistan it's rumoured he turned down the role of Shadow Defence Secretary.
90.
(-4)

Natalie Bennett

Leader, Green Party

Bennett survived a rather trying election campaign and unlike most party leaders survived to fight another day, but there's little doubt that green knives are out for her.
91.
(NEW)

Wes Streeting

Labour MP for Ilford North

Without doubt one of the stars of Labour's 2015 intake of young MPs. Although he supported Liz Kendall, he is popular across the party and will play a big part in its future.
92.
(NEW)

Neil Kinnock

Former Leader of the Labour Party

Regarded with affection across the Labour Party, Neil Kinnock has taken on the role of a wise old father figure to Labour politicians from all wings.
93.
(+5)

Humza Yousaf

SNP Minister for External Affairs

One of the most telegenic of the SNP's new generation, he is a future leader of the SNP without a shadow of a doubt.
94.
(NEW)

Jess Phillips

Labour MP for Birmingham Yardley

Anyone who has the balls to tell Diane Abbott to 'fuck off' in a PLP meeting deserves to make this list. Phillips is going to be one of the characters of the new Parliament.
95.
(NEW)

Stuart Hosie

Deputy Leader of the SNP in Westminster

One of the few leading SNP politicians with a well developed sense of humour, the SNP would be wise to use him more on UK-wide media.
96.
(NEW)

Sir Keir Starmer

Labour MP for Holborn & St Pancras

The most political DPP in a generation, he is tipped for great things in politics, and may well rise to the top if he can keep his giant ego in check.
 97. 
(NEW)

Stephen Bush

Editor of the New Statesman 'Staggers' blog

One of the rising stars of a new generation of journalists on the left, he was one of the few to predict the course of the leadership election.
98.
(NEW)

Jim McMahon

Labour leader on the LGA

Labour has ignored local government leaders for years. McMahon's task is to change that and influence the party's policy review.
99.
(+1)

Leanne Wood

Leader of Plaid Cymru

The election debates gave Wood a recognition boost, but her true test comes next May. Can Plaid break through in the way the SNP have in Scotland? Unlikely, but with the current state of politics anything is possible.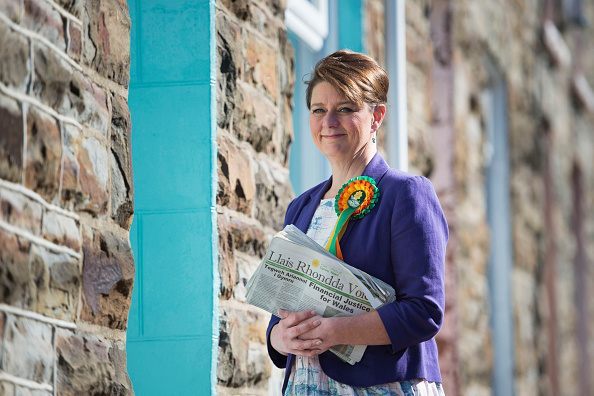 100.
(NEW)

Ben Chacko

Editor, Morning Star

The grungy looking editor of the Communist daily has kept it afloat and Jeremy Corbyn's election as Labour leader has given the paper a circulation boost, but will it last?