Calais (AFP) – A group of Iranian migrants sewed their mouths shut in a disturbing protest at the ongoing demolition of the "Jungle" migrant camp in the French port city of Calais on Thursday.
AFP journalists said at least nine Iranians had stitched their mouths shut in the southern half of the camp, which is being gradually demolished by French authorities.
One carried a sign, saying "Will you listen now?"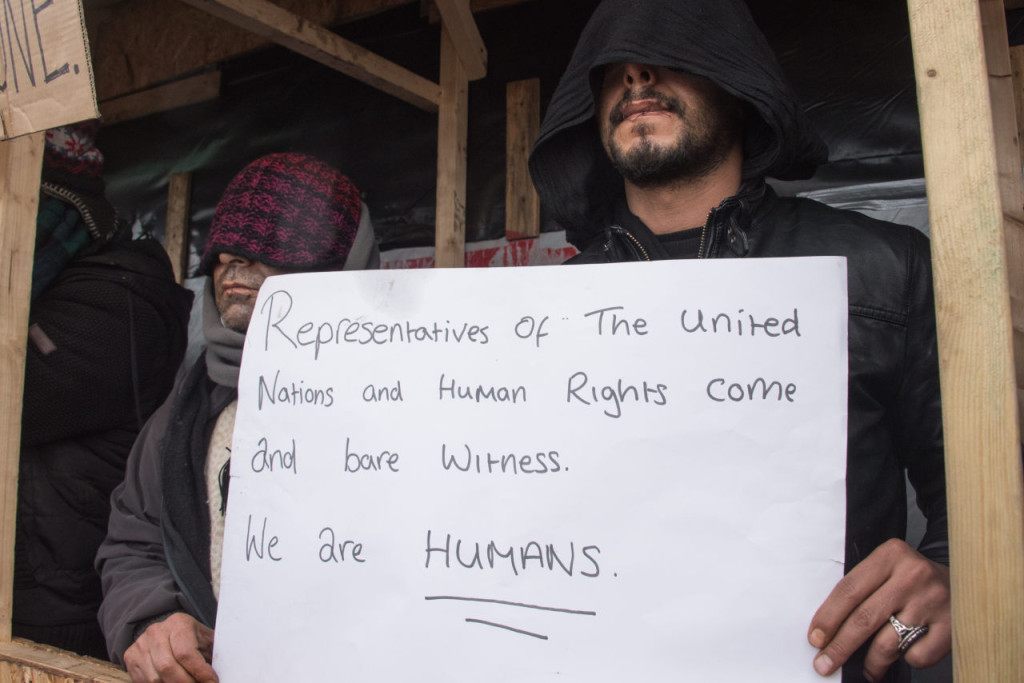 It follows a similar protest by Iranian refugees the night before.
In a statement, Calais town hall said the unsettling protest had aroused "deep emotion".
"But at the same time, nothing justifies such extremes when the state has done everything to take the migrants out of these undignified conditions," it said.
France has offered the evicted migrants places in heated containers next to the Jungle, or in one of 100 accommodation centres around the country.
But many are reluctant to give up their dream of smuggling themselves across the Channel to England, where they have family or community ties, or see greater hope of finding work and education.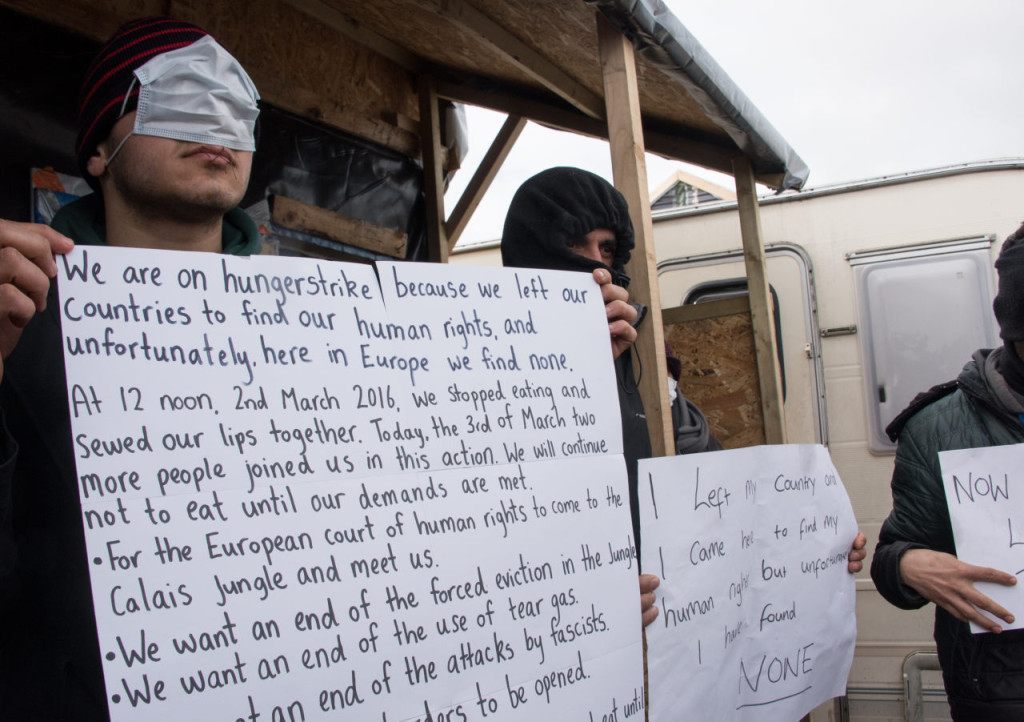 French authorities began demolishing the southern half of the camp on Monday, and by Thursday they were still razing makeshift shelters under heavy police protection, drawing ever closer to one of the main food distribution centres, which serves around 1,000 meals a day.
"I hope I can still come here," said Wadou, an Eritrean. "I don't have anything to cook with in my shelter."
The camp, built on a former toxic waste dump, is a magnet for people hoping to reach Britain and many have refused to leave, although there has been no repeat of the violent clashes that erupted on Monday.
The latest protests came as Britain said it would contribute 20 million euros ($22 million) to boost security at the northern port, adding to the 60 million euros it has already provided.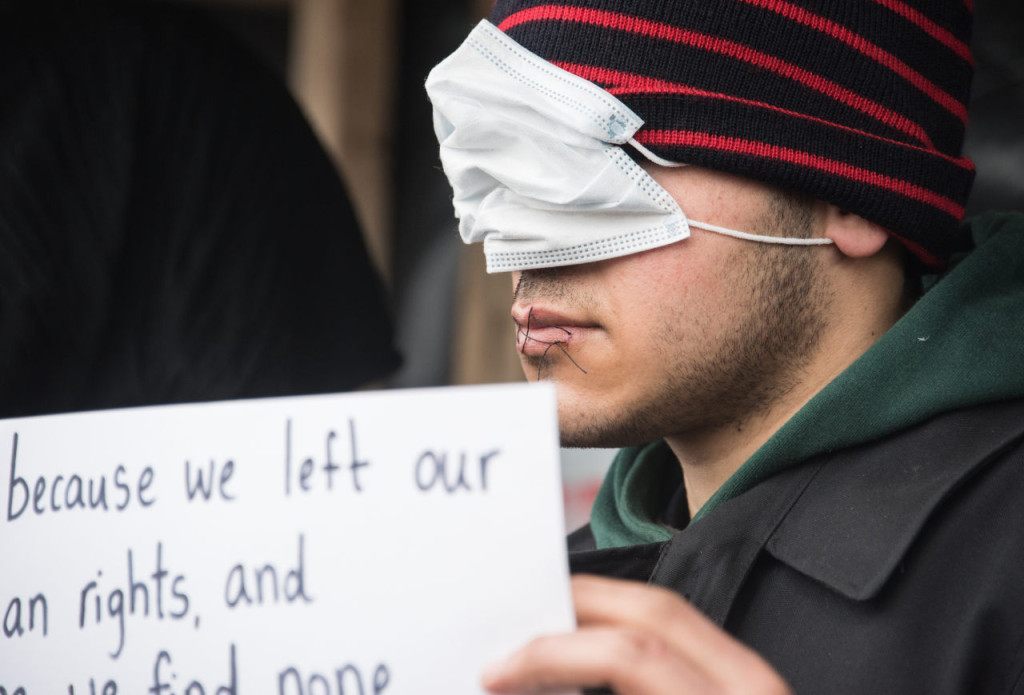 The money will be used to boost "security of the access zone to the tunnel… and fighting trafficking networks," France's minister for European affairs Harlem Desir told RFI radio on Thursday.
Meanwhile, a meeting between French President Francois Hollande and British Prime Minister David Cameron got under way in the northern city of Amiens, with the Calais crisis topping the agenda.
French Economy Minister Emmanuel Macron told the Financial Times on Wednesday that if Britain left the European Union following a referendum in June, France would not make any further efforts to keep the migrants in Calais.
"The day this relationship unravels, migrants will no longer be in Calais," Macron told the newspaper.