A popular Polish language newspaper has created a twenty-page guide on making the most of the UK's benefit system, described it as the "best developed" welfare state in the world.
It's illustrated with an image of a British man handing a money tree to Polish women, and features sections on every type of welfare available in the UK.
It was produced by The Polish Express newspaper, which is based in the UK and has a 75,000 weekly circulation.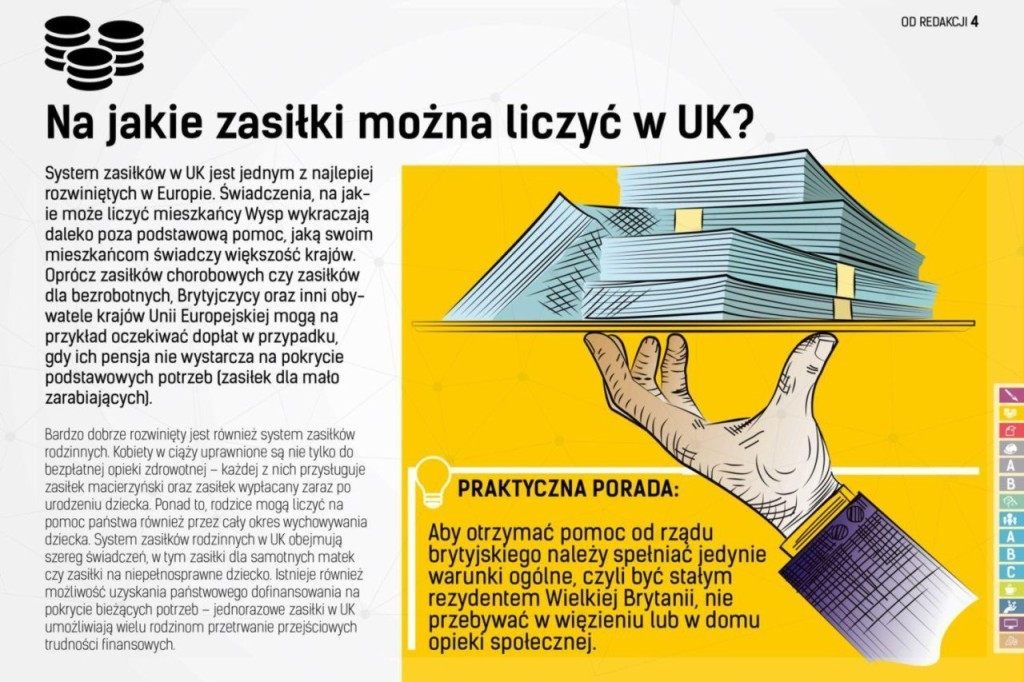 The paper has now hit back, claiming the booklet is no different from what is available in Job Centers and on the government's own website. They also accused the Sun, which first report on the booklet, of "slandering the Polish people".
"This guide serves as information. It is part of a series of texts that help Poles devise how to live in the UK", they insist, arguing that immigrants should be encouraged to take advantage of the UK's free healthcare, too.
They add: "We do not write only about benefits – we write about health care, housing problems and others. What's more, a good portion of the guide is aimed at those already working! We write simply about what they rightfully have."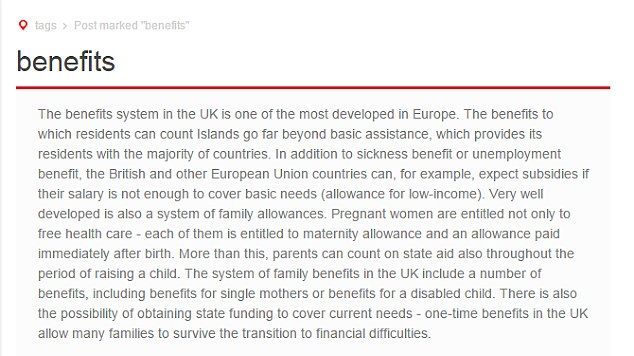 The Prime Minister David Cameron has insisted his "renegotiation" will allow him to restrict in-work benefits to EU migrants for at least three years, acknowledging that the welfare state is a major pull factor for migrants.
Tory MP Peter Bone said: "What this shows is that Polish people are being encouraged to come to the UK because of our very generous welfare system.
"The only way we're going to regain control of our borders is by coming out of the EU."
However, Polish Express editor in chief Ilona Korzeniowska, said: "It's not a guide to say, 'go and take your benefits'.
"We have guides for people working. This is the only one for unemployed people. Polish people are really good, working people so they are not looking to take benefits."