Islamic State (IS) terrorists have released a threatening new video, praising the attacks in Paris and Brussels and promising London, Berlin or Rome will be next.
The video, titled, "Fight them, Allah will punish them by your hands" after a Quran verse (009:014) quotes another verse (191-193) calling on Muslims to, "kill [infidels] wherever you find them".
The film claims responsibility for the bombings that killed more than 30 people in Brussels, Belgium last month and promises more "dark days" for Europe. Adding:
"Nations of the cross this message is for you. Know that your options are few: either you join Islam, or pay tribute, or face the war.
"So it was Paris yesterday and today Brussels. Allah knows where it will be tomorrow. Maybe it will be in London, or Berlin, or Rome", the narrator declares.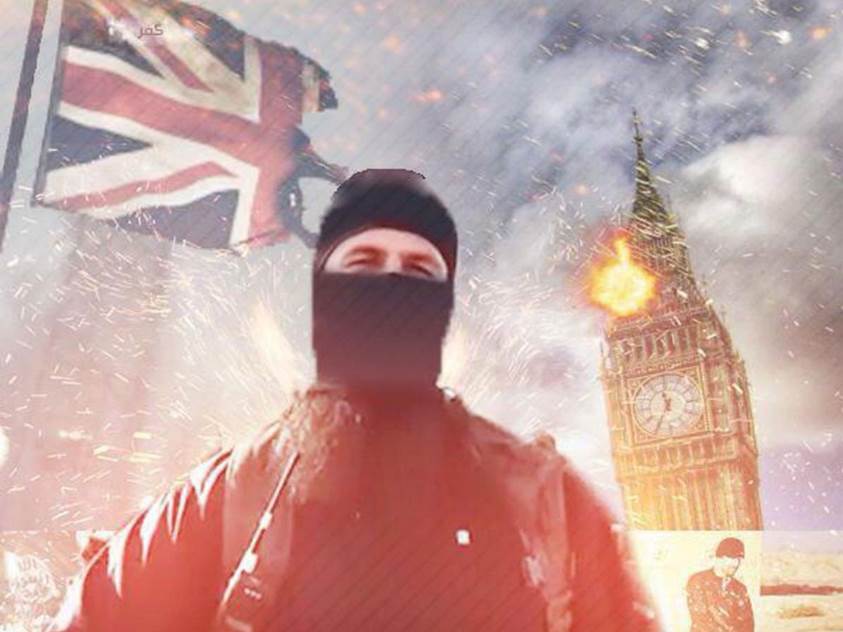 The film shows horrific images of beheadings, the 9/11 attacks and the bombing in Paris and Brussels before computer generated images of the Eiffel Tower falling and a burning Union Flag beside the Houses of Parliament under attack.
"For the sake of Allah we will march through the gates; we will march through the gates into the paradise, where our maidens [virgins] await us", reads the text on the screen.
Adding: "We are men that love death just as you love your life. We are the soldiers that fight; in the day and in the night… with the kafir in sight".
A group called Al Wa'ad Media Production, which activists in Raqqa said supports IS, released the film this Monday.
The video argues that attacks in Brussels and Paris are revenge for air strikes in Syria, as well as a more general war against non Muslims and the West. With the UK now bombing IS on both sides of the Iraq-Syria border, the threat is all the more serious.