The Chinese government has been accused of deliberately "humiliating" the United Kingdom, the former Colonial power that oversaw the transformation of Hong Kong into a global centre of commerce, on the 20th anniversary of the handover of the city.
The Hong Kong Basic Law, part of the treaty governing the handover of power from Britain to China and intended to protect the rights of Hong Kong for 50 years after the transition has been "ripped up" just 20 years into the deal, reports The Times.
Dismissing the treaty, signed with Margaret Thatcher in 1984 and executed by Tony Blair in 1997 at the handover, the Chinese Foreign Ministry said it counted as little more than a "historical document" with no bearing on today. In a direct challenge to Britain, a spokesman said:
"The Sino-British Joint Declaration is not at all binding. The UK has no sovereignty, no power to rule and no power to supervise Hong Kong".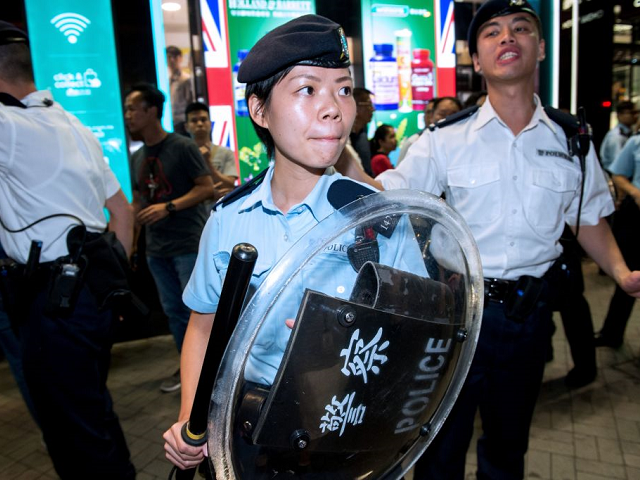 Chinese President Xi Jinping also took the opportunity of 20th-anniversary celebrations, which formed his first visit to one of China's wealthiest areas, to issue a stern warning to pro-democracy protestors who have consistently campaigned against Chinese oppression for the past two decades.
Apparently addressing the thousands of protestors who planned to march in the face of stiff police control after his departure, President Xi said: "Any attempt to endanger China's sovereignty and security, challenge the power of the central government or use Hong Kong to carry out infiltration and sabotage activities against the mainland is an act that crosses the red line and is absolutely impermissible".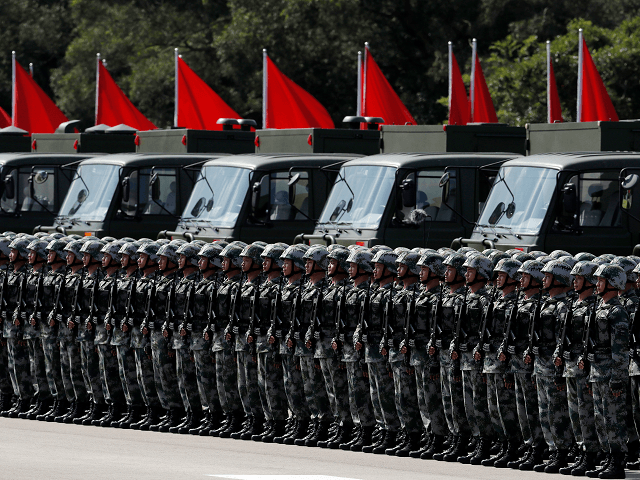 Those same protesters have accused President Xi of deliberately "humiliating" Britain by tearing up the agreement they signed on Hong Kong rights. The Guardian reports the remarks of Avery Ng, the chairman of the League of Social Democrats, who said:
"I believe the UK government has legal, moral and political responsibility to come out and say the right thing. It is not just the Chinese government humiliating the people of Hong Kong but it is that Xi Jinping is humiliating the UK government."
Pro-democracy protesters said Saturday that police were holding several of their members. The organisations involved held their largest demonstrations in 2014 during the so-called umbrella protests, and on many protests, thousands of British colonial-era Hong Kong blue flags have been flown across the city in defiance of the modern Chinese red.
Follow Oliver Lane on Facebook, Twitter: Follow @Oliver_Lane

or e-mail: olane[at]breitbart.com