Al-Qaeda's glossy recruitment magazine has urged Muslims to attack trains in Britain and the U.S., claiming railway tracks are a weak spot in the West, and gives detailed instruction on how to sabotage lines.
Safeguarding thousands of miles of track is "practically impossible" and attacks would cause "great damage and destruction" without the need for explosives, the terrorist group said in the 17th edition of Inspire, which is "dedicated" to train attacks.
Security forces in the UK and U.S. are reportedly taking the threats seriously, and the terrorists hope Western nations will be forced to tighten security around rail travel as they have for air transportation since 9/11.
The magazine opens: "In this edition we will – by the will of Allah – present a simple method for targeting trains.
"It involves derailing a train from the railroad by placing an object on the tracks. And its purpose will be changing the direction of the wheels and thus derailing the railroad car from the tracks."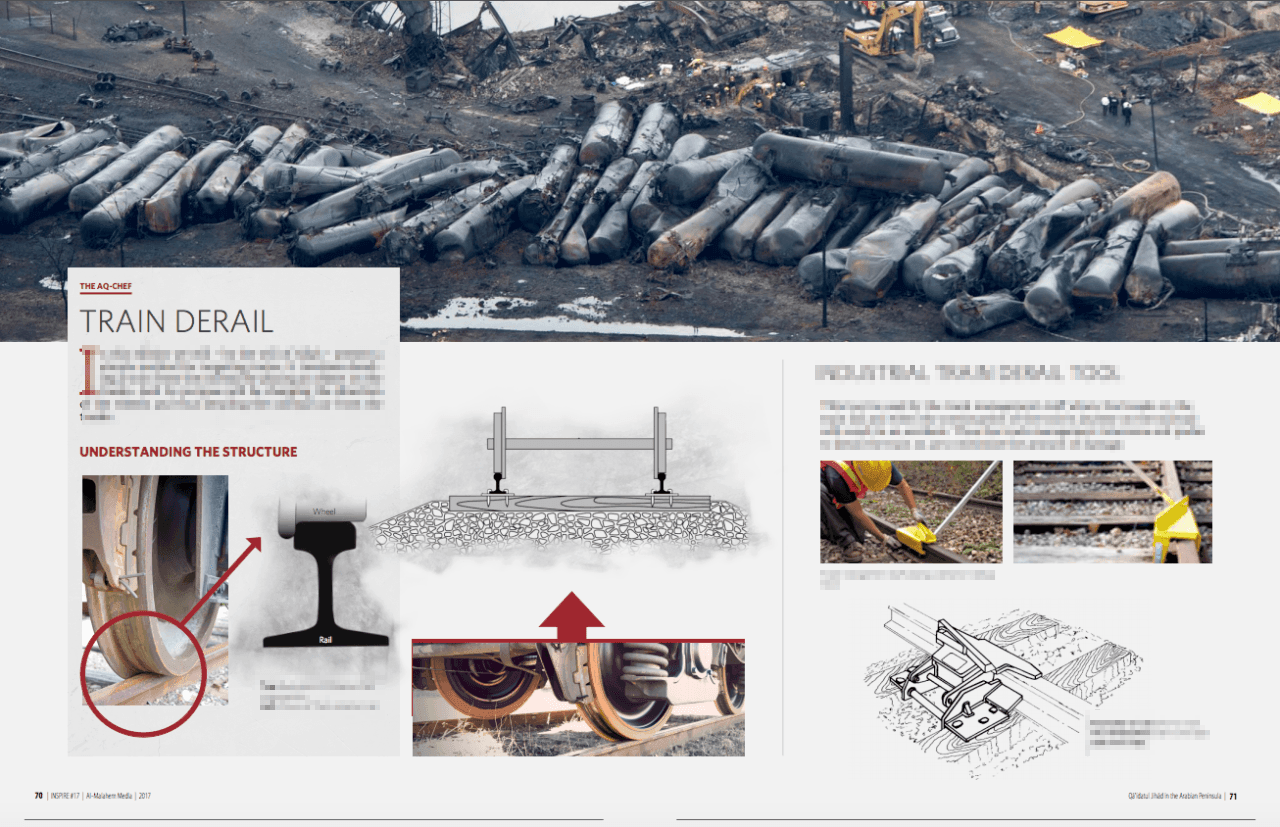 The magazine includes intricate diagrams on how to make "derailment tools" and is filled with statistics detailing the vulnerability of railways and trains.
The terrorists hail the information as giving "simple easy to design tools" which will "allow a large scope of Muslims in the west to be able to implement and apply these methods".
The magazine reads: "America's railroads are estimated to be one third of the world's railway. So how can they protect 240,000 km of railroad… it is practically impossible.
"The same goes to Britain [with] 18,500 km and France, with 29,473 km.
"It is a daunting and almost impossible task to protect the long railroad length, and yet one of the easiest to target. That may result [in] great damage and destruction on different levels."
It added: "It is time that we instil fear and make them impose strict security measures to trains as they did with their air transportation."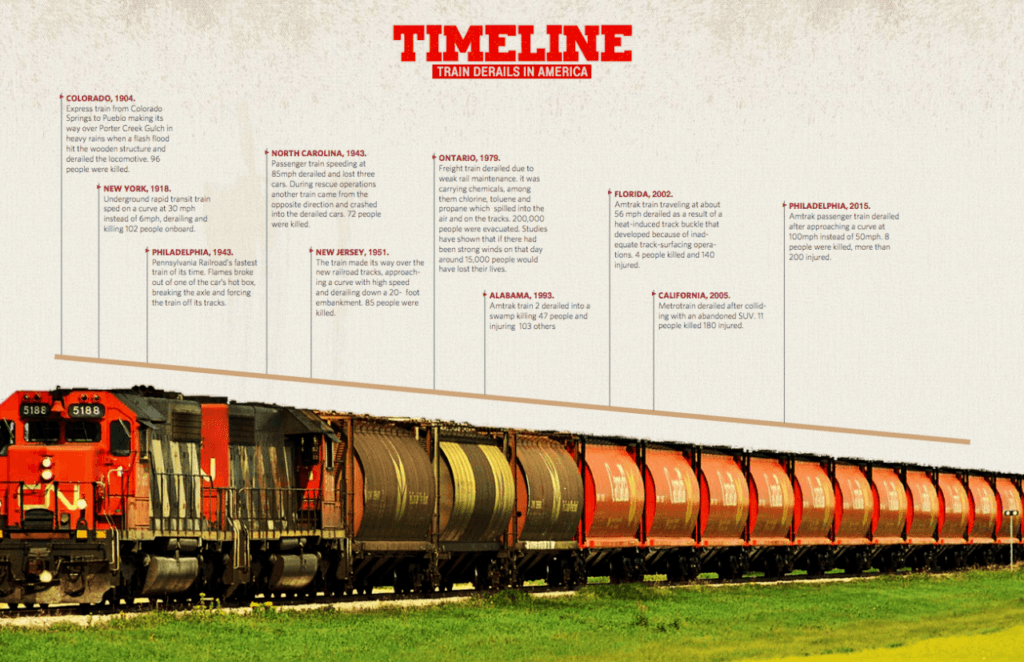 In a separate article, the magazine praises previous Islamist attacks on trains, including the 7/7 London tube bombings and the 2004 bombing of commuters in Madrid, Spain, where "many passengers [191] were killed even before boarding the train".
British and U.S. intelligence agencies are understood to have taken the threat seriously, and are said to be "working closely" to combat it, The Telegraph reports.
Whitehall sources told the paper they are increasingly concerned that rail travel was "one area of public transport which is worryingly yet to be exploited".
One source said the Armed Forces were prepared to support police and ambulance services if there was such an attack.
"It is a worrying indication of al-Qaeda's continuing commitment to cause disruption to the way of life in Britain and in America," the source said.