The British government has launched a poster campaign in several foreign languages to 'reach out' to immigrant communities to stop them committing the illegal practice of female genital mutilation (FGM) against their daughters.
The Home Office released a 'Let's Protect Our Girls' poster campaign on October 5th, adding a series of the same posters in Amharic (an Ethiopian language), Arabic, French, Somali, Tigrinya (an Afro-Asiatic language), and Welsh on Wednesday.
The posters, launched in partnership with the National Society for the Prevention of Cruelty Against Children (NSPCC), show smiling families and parents with their young daughters, each poster explaining that not only it is illegal to mutilate a girl's genitals, it can cause urinary infections and complications in menstruation and pregnancy in later life.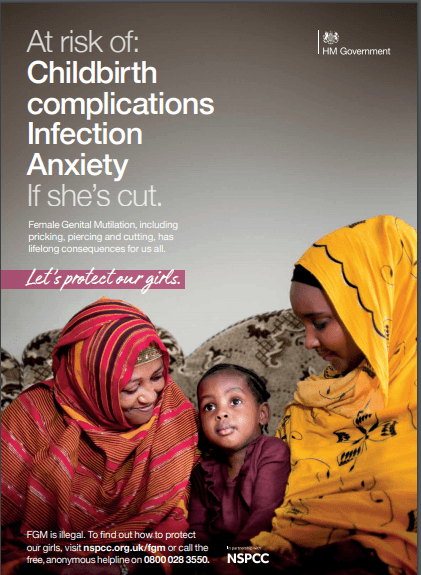 The cultural practice common in Muslim African and south-east Asian countries, undertaken to dull sensation during intercourse in later life, and has also been brought to countries like France, the United Kingdom, and the United States through mass migration.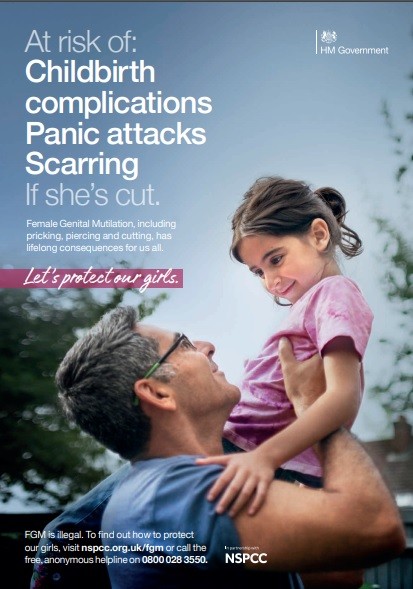 With the application of anti-FGM laws being far stricter in France than the UK — where some in 30 years, in France there have been hundreds of convictions and in the UK none — parents have been caught attempting to take their children from France to Britain to have the procedure.
The government's soft response to the crime — where some  137,000 women and children are believed to be victims of genital mutilation in the UK — echoes that of many British police forces which have prioritised "having conversations" with immigrant communities over charging suspects in the crimes against children.
— Breitbart News (@BreitbartNews) November 22, 2018