The Islamic State terrorist group published photos on its Telegram account showing "child soldiers" participating in the execution of Afghani soldiers who were purportedly captured by IS during fighting in the Nanajahar region in Afghanistan.
An accompanying statement from the global jihadist organization said that the men executed were two soldiers with the Afghani army and one civilian spy who gathered intelligence on IS in the region.
It is not clear whether the children actually shot the soldiers, but the youth can be seen holding each soldier's neck before the execution and posing with guns over the bodies of the troops. It is also not clear whether the weapons in the hands of the children are real.
(Warning the below photos contain disturbing images).
The photos showed the execution of three men wearing orange clothing that IS makes its victims wear. Four armed individuals, including two children with pistols, stand behind the three prisoners in the photos.
The terrorist organization has also published photos showing its police force burning a large pile of cigarettes, which are banned by IS. The organization claimed that the photos were taken south of Damascus in territory still under its control.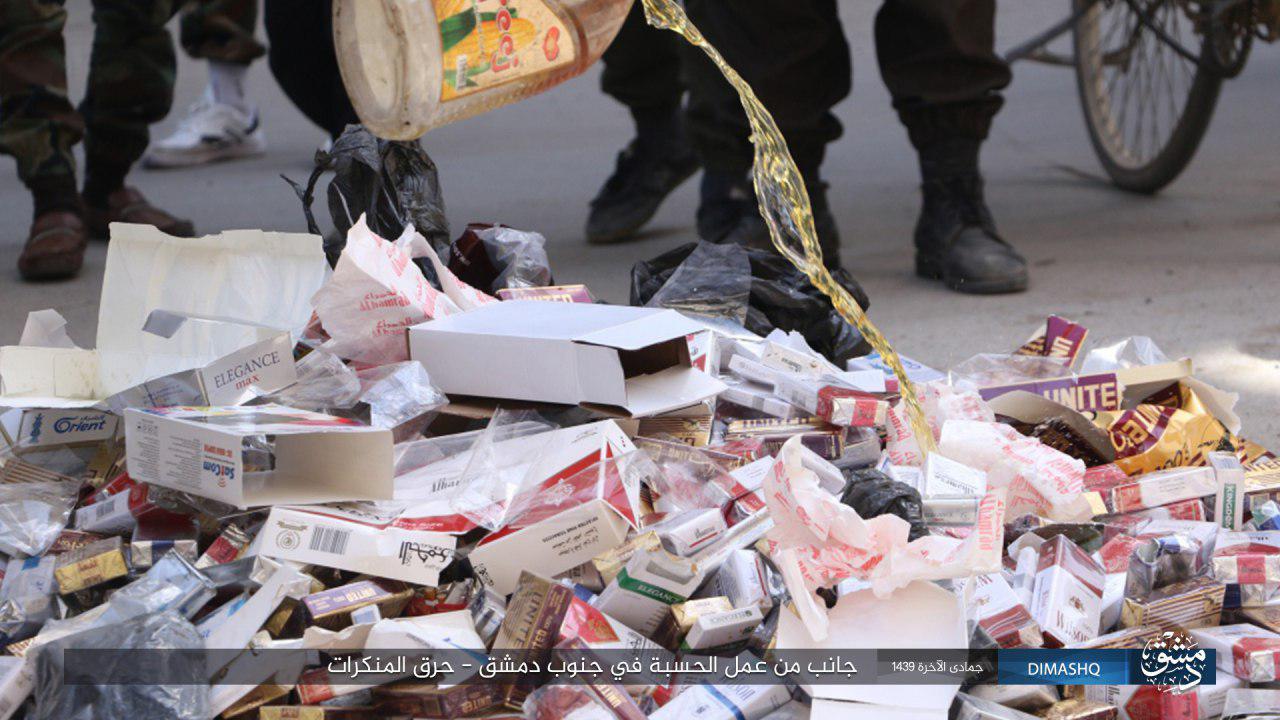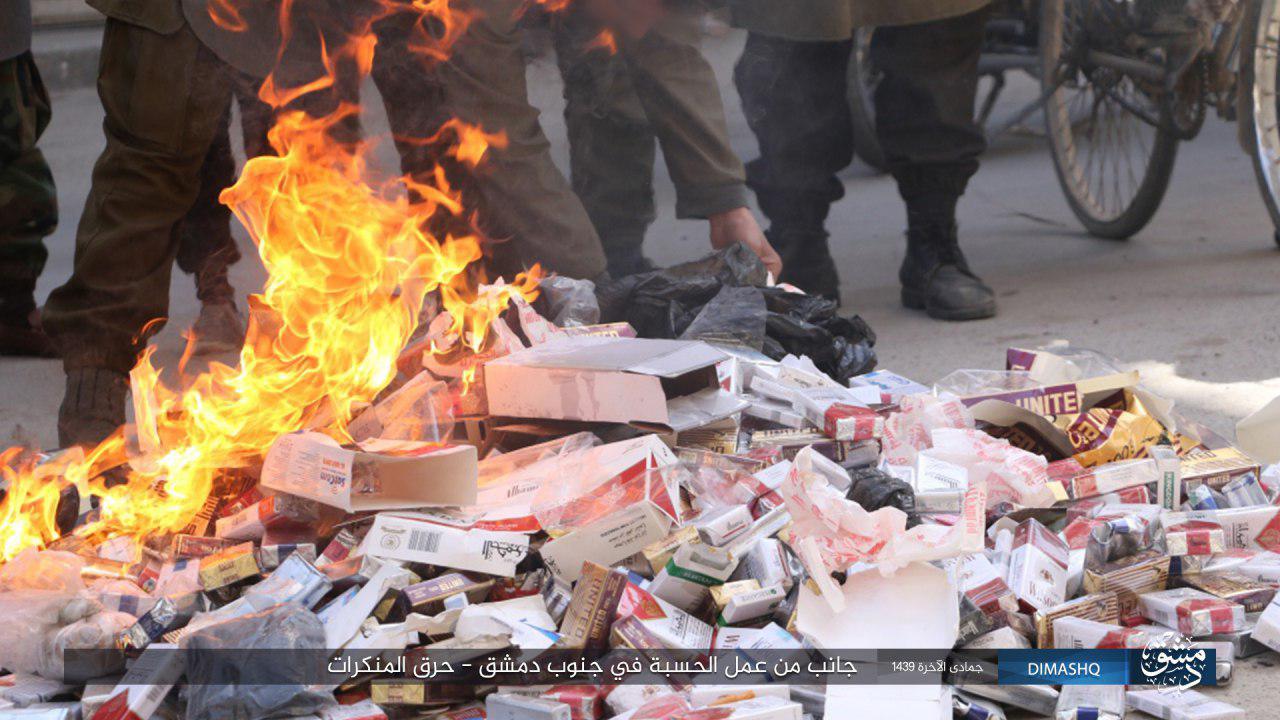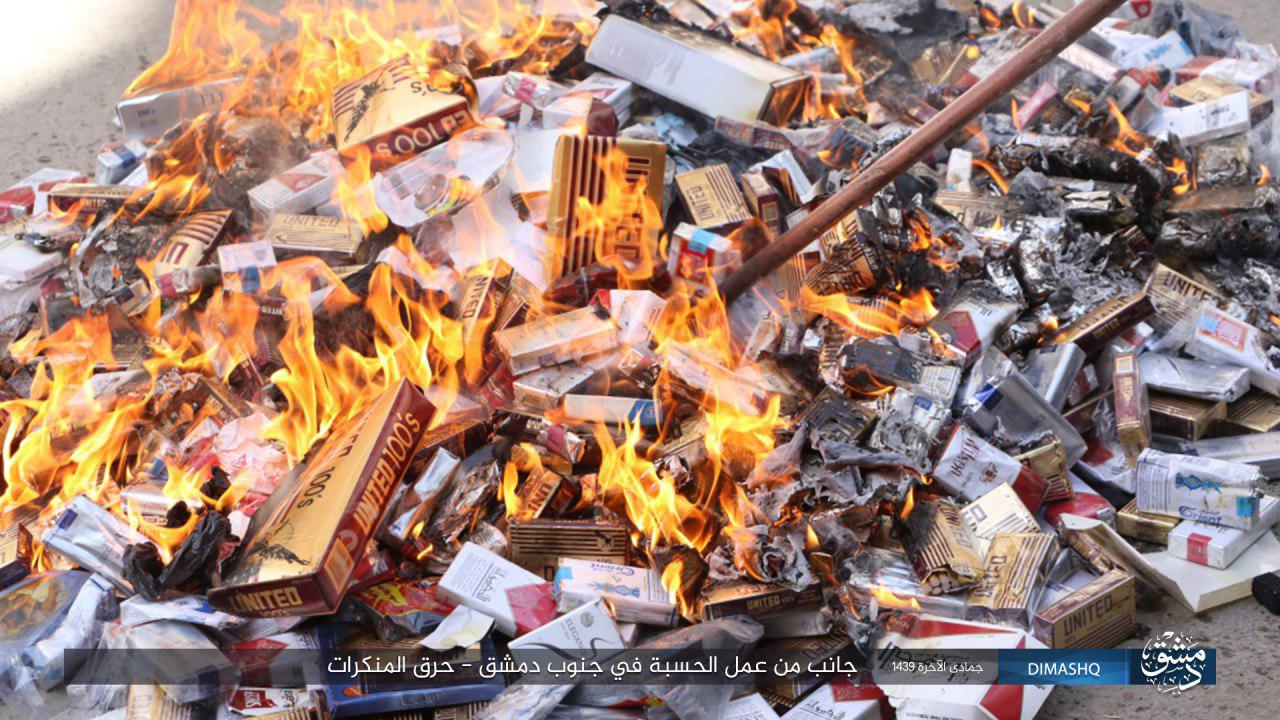 Yet more photos from the same area south of Damascus purport to show IS fighters engaged in attacks against the Syrian army under the regime of President Bashar al-Assad. The terrorist organization claimed that more than 10 Syrian soldiers were killed in the battles shown in the photos.