RANGSIT, Thailand, Jan. 23 (UPI) —
A group of Thai protesters tried to use candles to create a peace sign from the small flames, but instead created the logo of German auto maker Mercedes-Benz.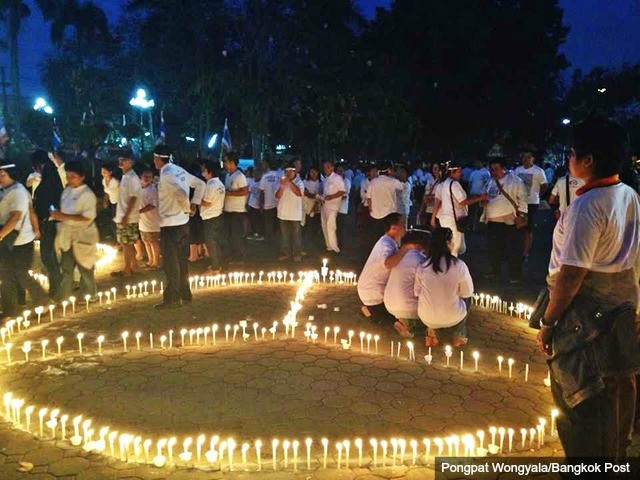 An estimated 1,000 supporters of the anti-violence, pro-elections white shirt group gathered Tuesday in the Thanyaburi district of Pathum Thani and arranged candles into a shape that was supposed to be the peace symbol, but instead formed the somewhat similar symbol that serves as a logo for Mercedes-Benz, the Bangkok Post reported Thursday.
The protest was aimed at convincing the People's Democratic Reform Committee to end their ongoing anti-government demonstrations.
The picture of the Mercedes-Benz symbol went viral online, with some commentators joking the white shirt group was paid by the automaker to advertise the brand.