They were "Wide Awakes" – scores of torchbearers marching through sleepy hamlets to herald the emancipation of a people from the bonds of slavery into God-given liberty. These despised and decried champions of human freedom and defenders of American Union proudly called themselves "Republicans."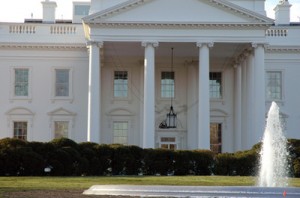 Through the ensuing decades of political triumphs, falters and defeats, we Republicans never forgot our honorable heritage – until today. Amidst the stormy present, some of our compatriots suffer from an apocalyptic intimation that America's revolutionary experiment in human freedom and self-government is over. They are wrong.
Throughout the life of the exceptional nation we've inherited from our parents and must bequeath to our children, America's strength and salvation remains her free people. They have and will never let her down.
Indeed, through history's lens Global Generation Republicans glean the transformational challenges confronting our nation.
In their time, the Greatest Generation faced and transcended four transformational challenges:
1. The social, economic and political upheavals of industrialization;
2. A world war against evil enemies;
3. The Soviet Union's strategic threat and rival model of governance; and
4. The moral struggle of the civil rights movement.
In our time, our Global Generation faces and must transcend four transformational challenges:
1. The social, economic and political upheavals of globalization;
2. A world war against evil enemies;
3. Communist China's strategic threat and rival model of governance; and
4. Moral relativism's erosion of our self-evident truths.
Despite the parallels, one significant difference exists: The Greatest Generation faced their challenges consecutively; our Global Generation faces our challenges simultaneously.
To transcend these challenges, our Global Generation's Republicans will lead. Amidst a communications revolution that empowers people to extents undreamt, we understand America's indispensible role in the 21st Century is to continue proving and expanding the ability of human beings to self-govern and control their destinies.
The antithesis of the Left's antiquated statism that usurps self-government to empower big government, Republicans realize the decentralization of communications and its concomitant empowerment of individuals must be matched by a decentralization of government that equally empowers individuals.
Pursuing this imperative goal, we will conserve our cherished way of life and its foundations of faith, family, community and country; and empower Americans to channel the constructive change needed to transcend our quartet of transformational challenges.
In this noble, necessary service, Global Generation Republicans are guided by our party's five enduring principles:
1. Our liberty is from God not the government;

2. Our sovereignty is in our souls not the soil;

3. Our security is from strength not surrender;

4. Our prosperity is from the private sector not the public sector; and

5. Our truths are self-evident not relative.
Understanding "politics is the art of the possible," we embrace our members' variety of opinions regarding the application of these principles to contemporary challenges; and we never forget that the Left disdains our five enduring principles. Therefore, we do not mimic Leftists' intellectual rigidity and internecine purges, because they are an anarchic luxury America can ill-afford in this chaotic age.
Instead, Global Generation Republicans will lead an American Restoration that transcends our transformational challenges by expanding self-government within our free republic's environment of just and ordered liberty. Ultimately, Republicans know America is not an economy or a bureaucracy; America is a country. We will respectfully govern her as such to ensure she remains our shining sanctuary of liberty, inspired and guided by the virtuous genius of her free people; and eternally blessed by the unfathomable grace of God.
This is our duty. This we will do. Then, when the mists of history envelope the final, fleeting moments of our mortal passage, we will recall the day we echoed the indomitable spirit of Rupert Brooke in answering freedom's summons:
Now, God be thanked Who has matched us with His hour,
And caught our youth, and wakened us from sleeping.
Wide awake in a benighted time, we are Global Generation Republicans fighting for the newest birth of freedom!